No one would have blamed Jon Stewart or Stephen Colbert if they had decided not to address the kidnapped Nigerian girls on their shows. There's nothing funny about the situation, certainly. But both hosts also seemed to feel that their platforms could help draw more attention to the search for the girls, making wading into the uncomfortable territory worthwhile.
While Jon Stewart found plenty to mock in Rush Limbaugh's reaction to #BringBackOurGirls, Colbert took another tack. Using his own hyperbolic faux personality as the butt of the joke, the host set the stage for, perhaps, the only documented instance of a nun threatening to punch someone in the face on television.
Remarking upon #BringBackOurGirls, Colbert first noted, "It's refreshing to see the world get behind a hashtag campaign that has nothing to do with firing me," referring of course to #CancelColbert. After rolling several clips of conservative commentators complaining that the hashtag was a meaningless gesture, Colbert then invited Sister Rosemary Nyirumbe on to talk about why getting the message out about these kinds of situations is so important.
But when Colbert, in character, asked why he should care about a situation in Africa, Nyirumbe gave him something very important to think about: "If you cannot be sad because it is happening Africa, which is part of the humanity, I would feel like jabbing you."
Watch part one of the segment above and Colbert's interview with Nyirumbe below.
Related
Before You Go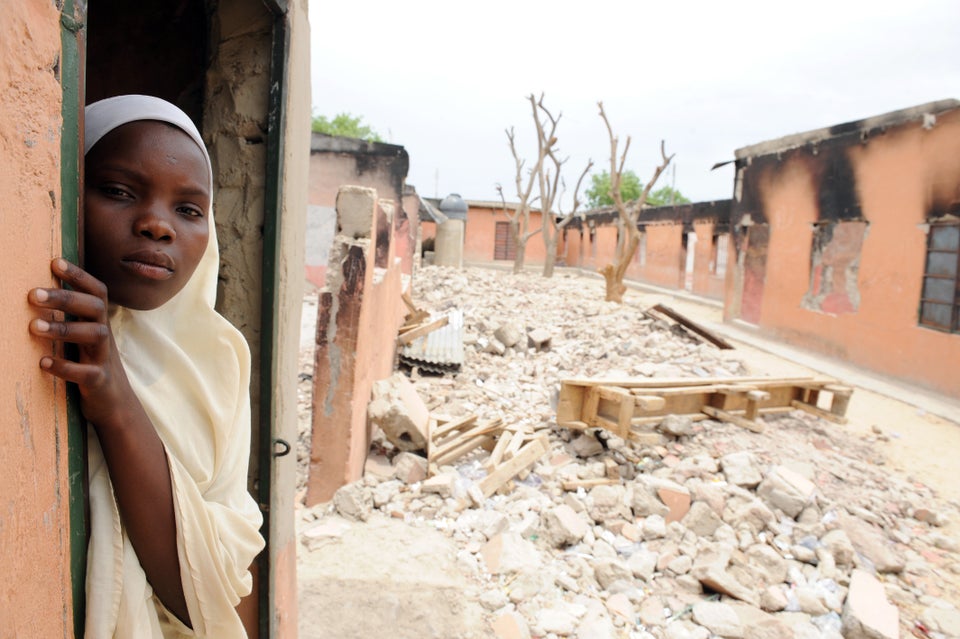 Boko Haram: Nigeria's Homegrown Terror
Popular in the Community