On last night's "Colbert Report," Stephen Colbert sarcastically praised the corporate giant for sticking to its guns in offering low wages to maximize profits, although not for the food drive itself.
"Some critics out there say Walmart isn't doing enough, but they're wrong, because Walmart isn't doing anything," he said. "These bins are for Walmart employees to donate to other employees. And where can Walmart's low wage workers find cheap food to donate? Walmart."
Check out the full clip above.
Related
Before You Go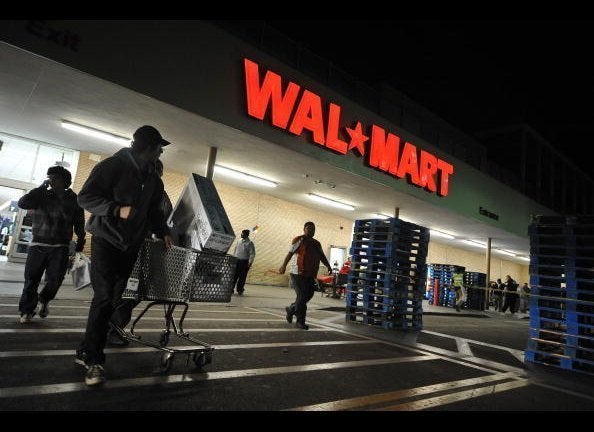 Thanksgiving 2013 Store Hours
Popular in the Community