Stephen Colbert came to some shocking conclusions about the Pope on Tuesday's Colbert Report.
He also memorably slammed capitalism as a "new tyranny" in November, raising speculation about his political beliefs.
"Son of a bishop!" Colbert exclaimed on the show. "The Pope is a socialist. In retrospect, I should have known: he lives in Europe, and he gives his employees a one-day work-week."
"Either the Pope is wrong," he continued, "Or God's a commie."
Watch the hilarious segment above for a surprising revelation about Jesus as well.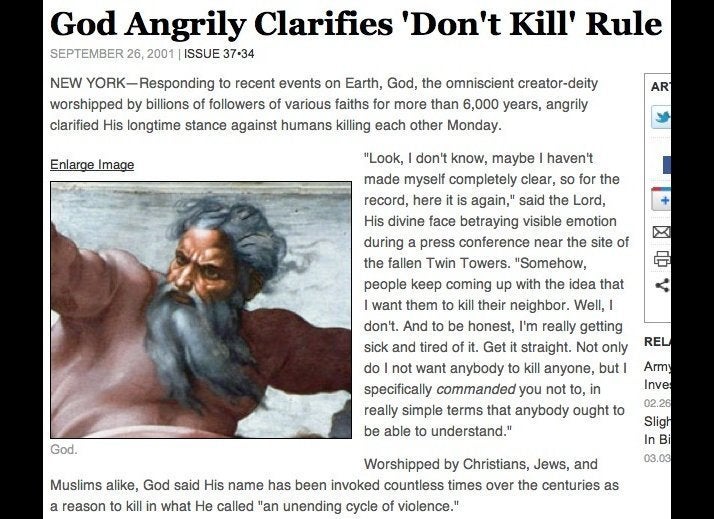 The Onion Religion News Coverage
Popular in the Community