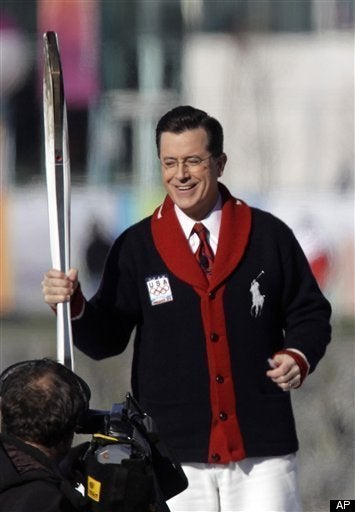 In between public tapings attended by thousands, Steven Colbert made an almost secret visit to Vancouver's Olympic Pride House on Thursday night. In front of about two dozen people gathered to watch hockey on TV, he bantered with Jennifer Breakspear, the director of the centre.
In the interview, Colbert asked whether LGBT was "a kind of sandwich," talked about kissing male hockey players, and explored double entendres.
They also discussed new uses for Olympic pride pins. When Breakspear told him the pride pin she gave him would make him queer for a day, Colbert asked if he was "queen for a day."
The footage will air on the Colbert Report.

Popular in the Community