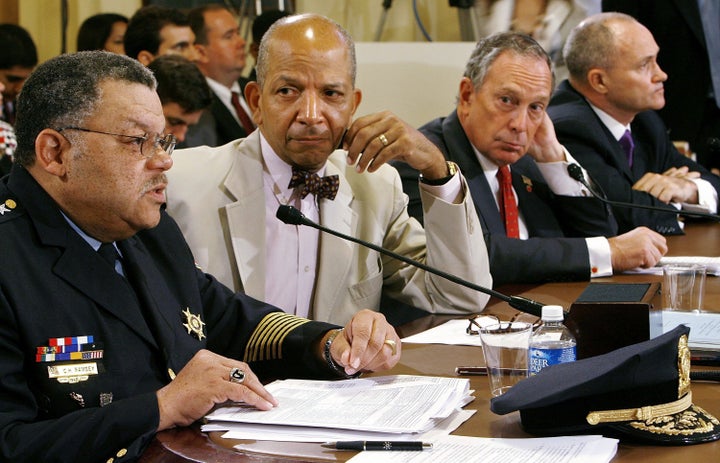 WASHINGTON -- It's no secret that Colby King, The Washington Post's Pulitzer Prize-winning columnist has a distaste for the current state of public affairs in the District of Columbia. In regular columns, King has hammered the current leadership in the Wilson Building for its failures, blunders and ethical missteps. Last week, he wrote that "[r]esidents are sick of puffed-up, self-serving, marginally effective council members. And they are tired of being embarrassed."
"Tell Tony Williams to start warming up." That would be my order from the dugout if I were managing this error-prone enterprise called "Team Washington."

'Course, I'm not. And this is no game.
While serving as chief financial officer, Williams was credited for bringing stability to the District's finances during Marion Barry's final term as mayor. When Barry chose to not seek re-election in 1998, the wildly popular Williams ran for mayor, winning the Democratic primary and general election. Williams won a second four-year term in 2002.
I wrote on Williams's last day in office in 2006, "Williams leaves in his wake a city with a good bond rating, sizable cash reserves, a more accessible health-care system for the underserved, several promising neighborhood projects . . . and a home town that is no longer the laughingstock of the nation. . . . On his watch, the District underwent its most profound transformation in generations."
Where is Williams now? He's working in the private sector at the Corporate Executive Board, where he's executive director of government practice. On Friday, Federal Computer Week quoted the former mayor about Corporate Executive Board's new "Achieving Mission in the New Budgetary Environment" report advising government leaders how to manage continued economic and fiscal instability:
"We're now faced with a new set of challenges, with the recession, the stagnation in the economy. Most important as it relates to the federal government is the debt from anywhere between $1.5 trillion to $4 trillion dollars pulled out of the economy that is really forcing government to look not backward but forward, and look at new basic approaches to how it does business, how it relates to its mission, how it looks at its operations."
All that sounds like Williams, a classic wonkish technocrat.
When Williams, now 60, was considering running for a third term, he admitted to the Post in 2005 that he was running out of steam and didn't have "the enormous amount of energy that the job requires."
Might a workaholic triathlete former mayor consider a comeback? Don't count on it. Adrian Fenty, in an interview this week with The Huffington Post, said that although he wished he would have had more time in office, he's not sure if he personally would have "gotten any more out of it ... The only way I'm different now is that I'm more convinced that [being hardcharging and uncompromising is] the way to go," he said. "Which probably is another reason why I would never run again, because I would do it exactly the same. I'm convinced hiring the right people and going a hundred miles an hours is the only way to run a government and get things done."
WATCH: Former D.C. Mayor Anthony Williams Speaks Out in Support of D.C. School Choice
WATCH: Urban Age Mumbai'07: #48 Anthony Williams Running Cities Debate
Calling all HuffPost superfans!
Sign up for membership to become a founding member and help shape HuffPost's next chapter