Stephen Colbert opened Thursday's "Colbert Report" with a segment on the short-lived by mildly hilarious "Friends of Hamas" non-scandal, which exploded after Breitbart reporter Ben Shapiro wrote that defense secretary nominee Chuck Hagel had given a paid speech to the organization.
Only problem? The organization was a fictional joke, cattily coined by New York Daily News reporter Dan Friedman. Colbert couldn't help but add fuel to the already-funny fire. He demands to know Hagel's further ties to the Lollypop Guild, the Dead Poets Society and exactly why those poets are dead. "Did they know too much about Benghazi?"
He demands that Obama withdraw Hagel's name from consideration, "or you will lose the support of every moderate Republican, another organization that doesn't exist."
Related
Before You Go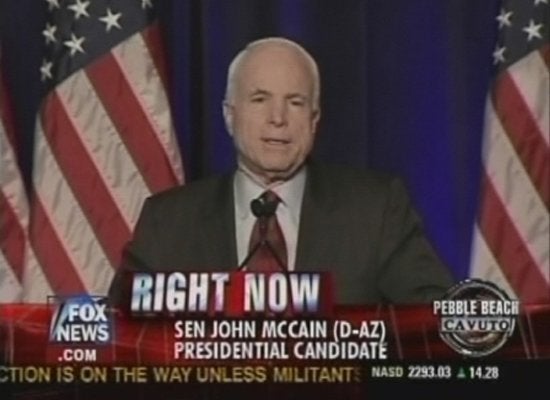 Fox News FAILS
Popular in the Community