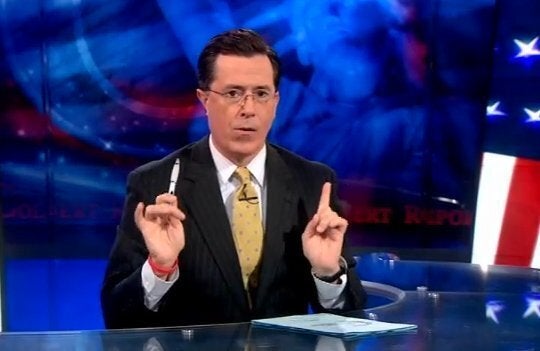 As fallout from the BP oil spill continues to strain relations between the U.S. and England, Stephen Colbert has proposed re-naming English muffins "freedom muffins" until the nations smooth things over.
On Monday's edition of The Colbert Report, the political satirist went on to use details of Saturday's infamous U.S. versus England World Cup match -- which ended in a 1-1 tie, but was curiously lauded as a U.S. win by the New York Post -- as emblematic of the more adversarial terms by which both nations have been corresponding since the spill.
"Let's just say the oil was a ball, and our coastline was a goal," Colbert joked.
The new muffin moniker was Colbert's poke at the conservative euphemism used for French fries as the result of anti-French sentiment during and after the 2003 U.S. invasion of Iraq.
Popular in the Community