As we await the Supreme Court's decision on whether or not marriage is a constitutional right, Stephen Colbert is mostly concerned with a certain Georgia Senator's twisted logic on the subject.
Republicans such as Ohio Sen. Rob Portman and former Vice President Dick Cheney both reversed their positions on gay marriage after having an adult child come out of the closet, but Georgia Sen. -- or, "The sound Bill Cosby makes when he gets up from a chair" -- Saxby Chambliss isn't being swayed no matter who flips. When asked if he would follow Portman's lead, he said, "I'm not gay. So I'm not going to marry one."
"Saxby Chambliss isn't going to marry you, ergo, you don't get to marry anyone," Colbert said, jokingly summing up Chambliss' position. "Nothing is worth fighting for unless it's happening to you."
Watch the clip above to hear Colbert's full assessment of Chambliss and why his position on gay marriage might shed light on some other decisions he's made in the Senate.
Related
Before You Go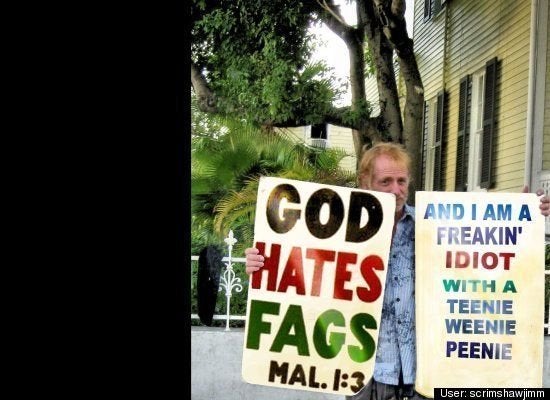 Anti-Gay Protesters Getting Owned
Popular in the Community