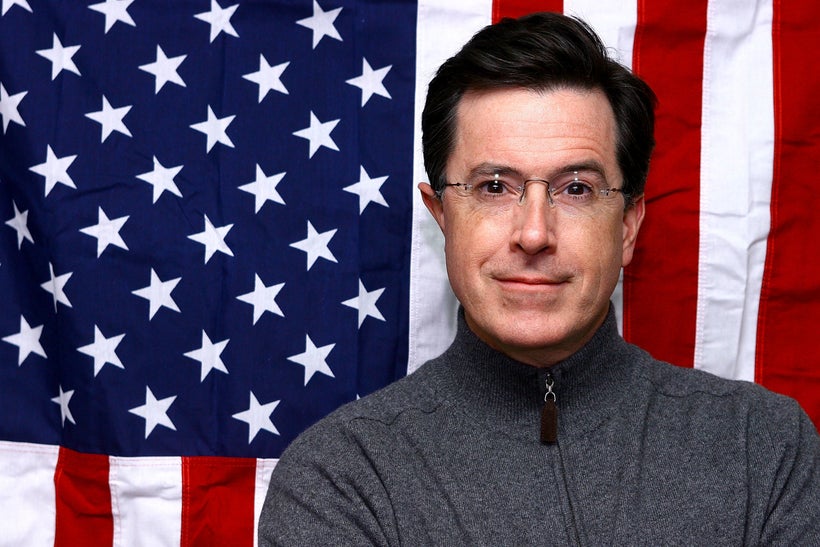 Stephen Colbert has been there for his fans, particularly those critical of Donald Trump. Now his fans can be there for him.
CBS is facing complaints to the FCC for Colbert saying on his late night show that the only thing for which Trump's mouth is good is being "Putin's cock holster," for which the network can be fined -- or worse.
Since the comments were made on the air after 10pm, the issue is not whether they were indecent, but whether they were obscene, for which the FCC has a three-part test:
It must appeal to an average person's prurient interest; depict or describe sexual conduct in a patently offensive way; and, taken as a whole, lack serious literary, artistic, political or scientific value.
Viewers can call and leave a message or give their views to the operator at CBS Program Services at 212-975-3247.
Colbert on Wednesday defended his joke amid fierce backlash online. "I don't regret that," he said. "[Trump], I believe, can take care of himself. I have jokes; he has the launch codes. So, it's a fair fight."

Calling all HuffPost superfans!
Sign up for membership to become a founding member and help shape HuffPost's next chapter
This post was published on the now-closed HuffPost Contributor platform. Contributors control their own work and posted freely to our site. If you need to flag this entry as abusive,
send us an email
.