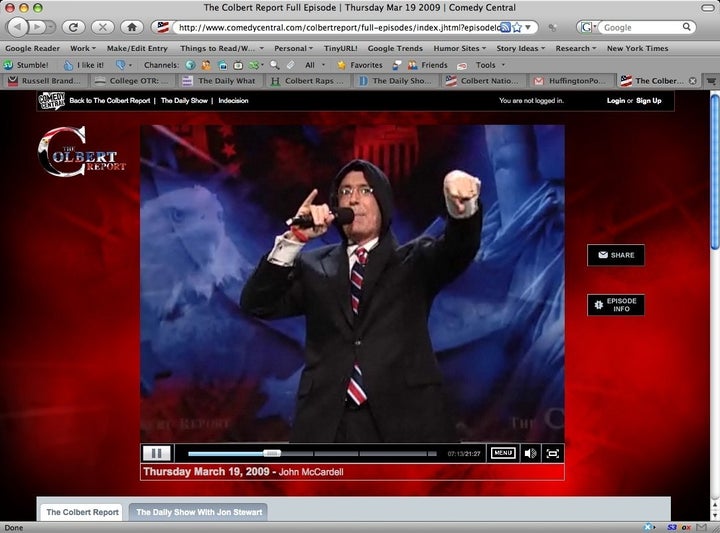 About a month ago, Republican National Committee chair Michael Steele, in an interview with the "Washington Times," said he was planning an "off the hook" public relations offensive for the RNC.
"We need messengers to really capture that region -- young, Hispanic, black, a cross section ... We want to convey that the modern-day GOP looks like the conservative party that stands on principles. But we want to apply them to urban-surburban hip-hop settings."
Last night, Colbert reached a breaking point saying the invitation was clearly "BYOI" or "Bring Your Own It." He admitted that he had failed to set a date for the rap battle, then gave Mr. Steele 30 seconds to get there from DC before starting his rap.
It was an impressive display of "dropping rhymes," but it wasn't totally one-sided. Colbert's editors used clips of Steele from TV to create a rap for the missing RNC Chair.
Send us tips! Write us at tv@huffingtonpost.com if you see any newsworthy or notable TV moments. Read more about our media monitoring project here and click here to join the Media Monitors team.
Related
Popular in the Community