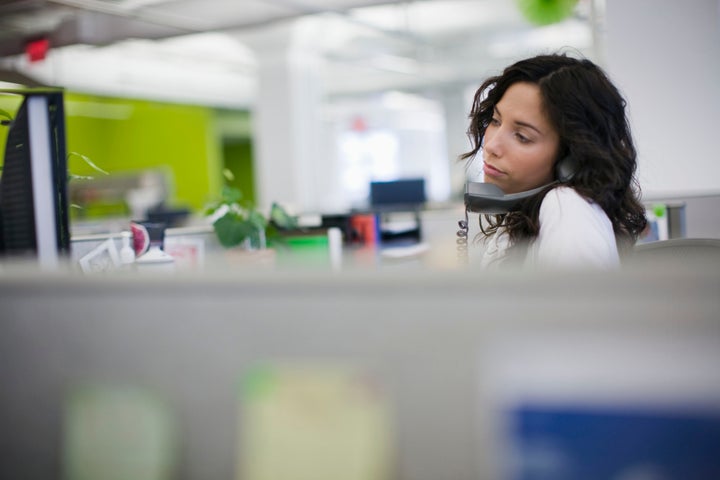 It's an issue communications professionals have been grappling with for years -- does outbound marketing really work to drive leads and sales? The answer may surprise you.
Cold calls, email blasts, TV commercials and print advertisements are all traditional ways of spreading the word. But plenty of businesses ignore these outbound marketing techniques as a communication strategy because they tend to be more expensive than inbound marketing strategies. Many companies hope customers will find them through inbound marketing techniques like search engine optimization, tradeshows and whitepapers. But a promising new survey suggests this may not be the only route to take.
According to data from DiscoverOrg, an intelligence and lead generation services company, a whopping 60 percent of IT executives say an outbound call or email led to an IT vendor being evaluated. In addition, 75 percent were prompted to take it a step further, attending an event or taking an appointment as a result of a cold call or email.
The survey was conducted with 1,000 IT executives at a variety of IT firms, from Fortune-ranked companies to small and medium businesses. The data suggests a lot about the effectiveness of outbound marketing techniques during a time when many are skeptical of the cold call and many marketers are turning to social media and blogging to spread their messages.
"In a climate where companies are pushing social selling and inbound marketing, our survey proves a good old-fashioned phone call still drives sales at major technology firms," said DiscoverOrg co-founder Henry Schuck. "We are excited that this survey confirms our belief that the cold call is not only alive, but is kicking."
Shuck hopes the survey results will encourage companies of all sizes and industries to embrace outbound marketing as an effective strategy for their marketing and communication efforts.
So what can businesses do to ensure they're using outbound marketing to drive leads and sales? Here are a few quick tips for implementing this strategy without shelling out big bucks for TV or print ads:
1. Know your audience. This is the essential first step for cold-calling or sending out email blasts. Determine the best person to speak to, and search for contact info using resources like LinkedIn. Remember, you don't want to give your sales pitch to the wrong person -- you've got to research and dig a bit deeper first.
2. Get prepped. Create a short script that can be read in a conversational tone for your cold calls. And remember to have a conversation with the person on the line -- you're not an advertisement, you're a person talking to another person. If you're using email blasts, ensure your copy is readable -- eliminate grammar and spelling errors and resist the urge to add industry jargon. Remember, many people don't trust attachments for fear of downloading a virus, so don't include these unless absolutely necessary.
3. Find contacts. There are plenty of ways to gather a database of important people who may be interested in your company's services, product, or event. Attend networking events, sift through phone and business directories, peruse Twitter, and check out your competitors' social media followers as well. Do this frequently to keep your database up-to-date.
4. Gauge results. There are plenty of CRM (Customer Relationship Management) software programs out there to help you keep track of the results of your cold calls or email blasts. This task can be done without the help of additional technology, too. Keep a log of who you've contacted and when, as well as a record of the conversation.
5. Purchase market research data. There are plenty of companies that provide helpful statistics and other data related to your industry, like DiscoverOrg. This can help you to build credibility and determine the most important issues in your field. DiscoverOrg primarily provides IT and finance information on Fortune-ranked and mid-market companies, government agencies, and universities, but a quick Google search can point you to helpful market research data agencies in your industry.
Outbound marketing doesn't have to be expensive or difficult, but it's certainly effective. Try these strategies to get started with your company or small business.
Related
Popular in the Community