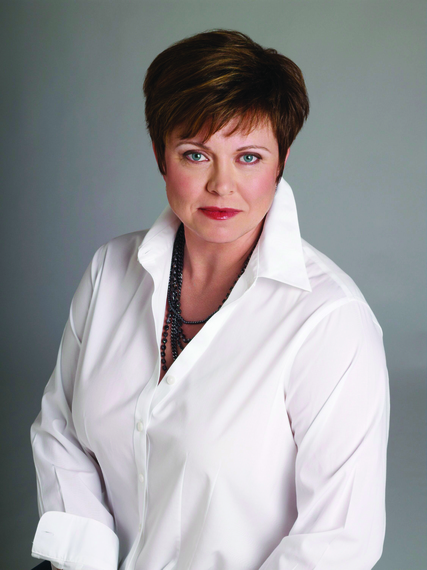 Tami Hoag is a bestselling author who began her writing career penning romance novels. She is now known for crafting intricate psychological thrillers, probing the dark corners of her characters' minds. Forty million of her books are available in 30 languages.
In Cold Cold Heart, Tami Hoag's 34th novel, Dana Nolan, a former television reporter, is the only surviving victim of a serial killer. A severe brain injury, sustained during the ordeal, has left her with memory loss; she also suffers from Post-traumatic Stress Disorder. Can she ever return to being the person she was before the attack?
She moves back to her small hometown in Indiana to recover. Her homecoming rekindles police and media interest in the unsolved case of Dana's best friend, Casey, who disappeared seven years earlier. With no recollection of what happened to Casey, Dana must decipher the puzzle of her own life, while trying to solve the mystery of Casey's disappearance. Dana and the reader realize that sometimes, what appears to be good, can really be evil in disguise.
Dana suffers from a significant injury. I know you sustained a head injury as a youngster and have done research about traumatic brain injuries. Will you tell us about that?
When I was a kid, I got bucked off a pony and landed on my head. I almost certainly had a concussion. We lived in a rural area and didn't have the greatest medical facility, so I got sent home. The aftereffects of that have been headaches. It didn't change my personality or cause memory difficulties, so it didn't impact me the way it did Dana in the novel. I did a great deal of research into how the brain works, where the brain stores different kinds of memories, and how people with traumatic brain injuries are impacted by the insult to the brain. I was also struck by how their families are affected. I read several biographies of people who have gone through that experience. It was important for me to make Dana's experience as accurate as possible.
Your description of Dana's PTSD is quite vivid. Tell us about John and Dana in the novel, and a bit about your research into this condition.
I've written about characters with PTSD before. I've known people who suffer from it. People associate it with soldiers, but people who have been victims of crime or natural disasters suffer from it, too. I have a friend whose husband suffered two traumatic brain injuries in Iraq and Afghanistan, and he's dealing with PTSD on top of that. So I've had a firsthand glance at what these things can do to individuals and how they can affect relationships. You can't see the disorder when a person is walking around with PTSD. People don't realize the internal devastation it causes when looking from the outside. So my friends' personal experiences and my research helped make Dana's and John's experiences in the novel far more realistic than would otherwise have been the case.
Ever since your novel, Night Sins, each of your novels has been a bestseller. What about the writing life has surprised you?
What's surprised me is that it never gets easier. That's the big letdown. It just never gets easier. Every book is its own journey and has its own unique trials and joys. I tend to procrastinate before beginning the next one. I've made an entire library of my CDs by category; it's part of my work-avoidant behavior. When you start writing a story, you see one way to write it. The more you learn your craft, the more possibilities you see, and the process gets slowed down. Ultimately, you have a richer story, but the many possibilities you see make it much more difficult than it was back in the day when you just sat down and wrote a less complex story. After thirty-four novels, it hasn't gotten easier.
Have you ever abandoned a work-in-progress?
Not really. One time, I threw out a hundred pages. Someone had died in my family and there were some personal complications. Months later, when I read through what I'd written, I thought it was just awful, so I threw it away. That was twelve years ago. Generally, I commit to a story and see it through.
If you weren't a writer, what would you be doing?
I probably would have gone into psychology or psychiatry. I'm fascinated by the human mind. I may have been born at the wrong time. When I was younger, there was no forensic psychiatry. I now think I might have ended up with the FBI.
What do you love most about the writing life?
Aside from the fact that I can go to work dressed like a vagrant, the thing I love most is hearing back from readers when a book has helped them in some way. I recently received a letter from a young man in prison. He said he had never read a book from cover to cover. He had dyslexia. In prison, he had nothing else to do, and picked up one of my books. Now, he's a reader. It's such an incredible feeling to realize you've impacted someone's life like that. It's such a wonderful validation.
Who were your earliest influences?
I always read all across the board. I read weird, offbeat things. As a teenager, I wouldn't read bestsellers. I'd read something else, just to be different. I read a good deal of crime fiction. I don't know if I could single anyone out. I know I went through an F. Scott Fitzgerald phase, and a Raymond Chandler phase. I also read contemporary writers. It was all part of the fabric of my reading.
Which authors do you enjoy reading now?
Now, I have so little time to read for pleasure. I have my research; I try to read my friends' books when they come out; and my publisher sends me books to comment about, so I have to read those books. Rarely, am I able to pick up something just for me, like a book by Leanne Moriarty. I enjoy her books. They're something of a palate cleanser for me.
If you could have dinner with any five people, living or dead, from any walk of life, who would they be?
That's hard. Let me think. I'm going to go way back and say Augustus Caesar, Marcus Aurelius, Thomas Jefferson--such an interesting man--Raymond Chandler, for sure, and Dorothy Parker. If I can have six, I'd invite Oscar Wilde.
Congratulations on writing Cold Cold Heart, a riveting, character-driven psychological thriller blending mystery, and medicine in a tension-filled plot.
Mark Rubinstein
Author of Mad Dog House and Mad Dog Justice
Related
Popular in the Community