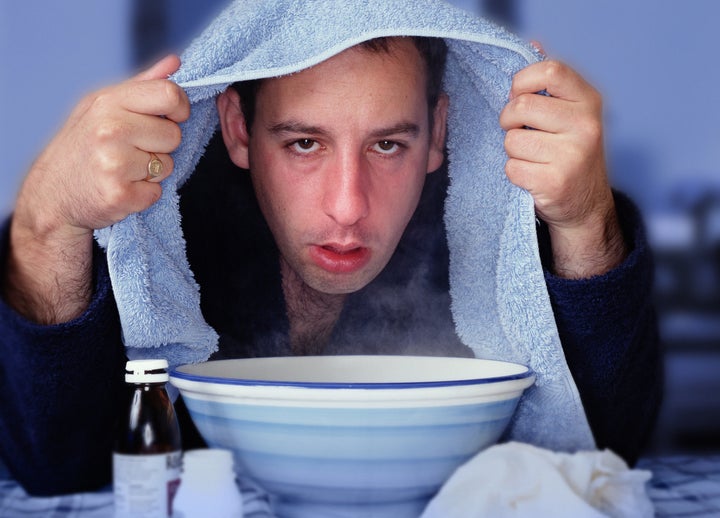 When it comes to cold season, you may know yourself better than any doctor could. 
No, that doesn't mean that positive thinking can prevent a cold. Rather, the research suggests that people actually know themselves pretty well -- and so if you think you're unhealthy, you're probably right.
For the study, 360 healthy individuals around the age of 30 were asked to rate their heath as "poor," "fair," "good," "very good," or "excellent." 
The participants were then exposed to a virus that causes the common cold, and they were monitored for five days after the exposure. About one-third of the participants developed the cold.
Then, the researchers examined the questionnaires to determine who rated themselves as healthy and who didn't. The researchers found that those who rated their health as "very good", "good" or "fair" were more than two times as likely to develop the cold after being exposed to the virus as those who rated their health as "excellent." 
No one rated their health as poor, which was expected as this was a group of healthy individuals. 
"There was such a large association between self-reported health and disease susceptibility among young adults who were selected for their good health," Cohen told The Huffington Post in an email. 
Cohen said that we may sense, subconsciously, when our immune system is weakened, which allows us to know whether we are susceptible to infections or not.
As a result, the researchers concluded that simply asking patients to self-rate their own health may be an effective tool to gauge susceptibility, and it's low-cost. Win-win.
PHOTO GALLERY
Beat The Flu With These Tips
Calling all HuffPost superfans!
Sign up for membership to become a founding member and help shape HuffPost's next chapter