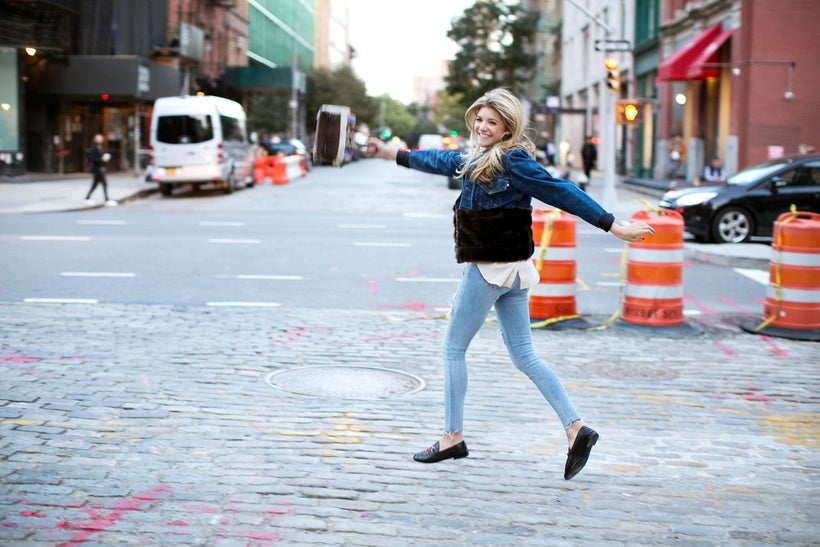 A lot of people don't think too much about colors and their meanings, but I happen to be one of the few who get really into color theory. Blue, to me, is a glorious choice for winter fashion: it can be bright or subdued; dark or light; friendly or mysterious. Really, whatever you need it to be!
Blue is a naturally visible color—think the sky, water, blueberries and hydrangea flowers—but the pigment itself was highly sought after for centuries, and as such considered the color of authority and divinity. Blue is also a soothing color that fights stress--something a lot of us experience in cold winter months, whether we're shoveling snow, paying taxes, or trying to make plans for Valentine's Day.
So without further ado, here are six ways channel blue's and contemporary and historic magic this winter!
Icy blue warmth
There's nothing wrong with a black coat, but let's face it--they are a bit boring and ubiquitous. In New York City, the winter streets are a sea of black coats. It's so gloomy! This is why I think every girl needs at least one statement coat. This icy blue Rebecca Taylor jacket is perfect for both fall and winter.
The color—a light blue, at once whimsical and romantic—works so well with the tweed texture and fringe trim. In the winter, it will compliment the cool tones of the sky and ice, while still keeping you cozy and warm.
Electric blue pizzazz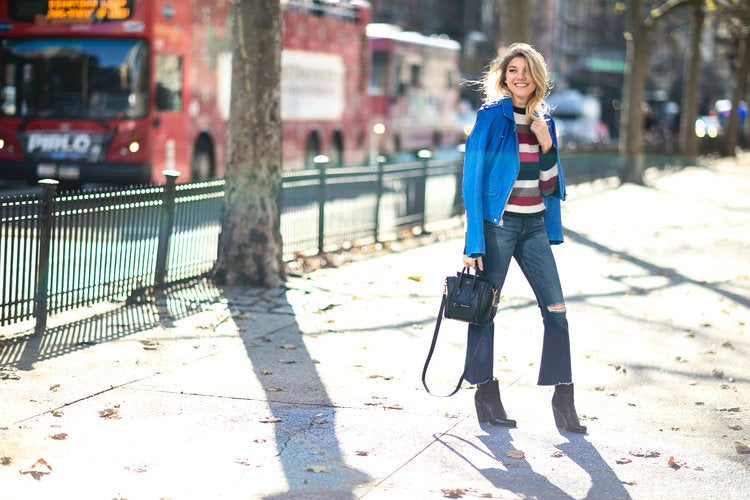 Some people think light leather jackets are only good for summer and fall, but I strongly disagree! I love pairing a chunky sweater with a thinner leather jacket when the weather gets cold--all it takes is smart layering. This jacket from IRO is a perfect example of how a bright leather jacket can makes an outfit pop. This shade of electric blue is as rich as it is lively.
Pair it with a fun striped sweater, and your street style is complete!
Dreamy in denim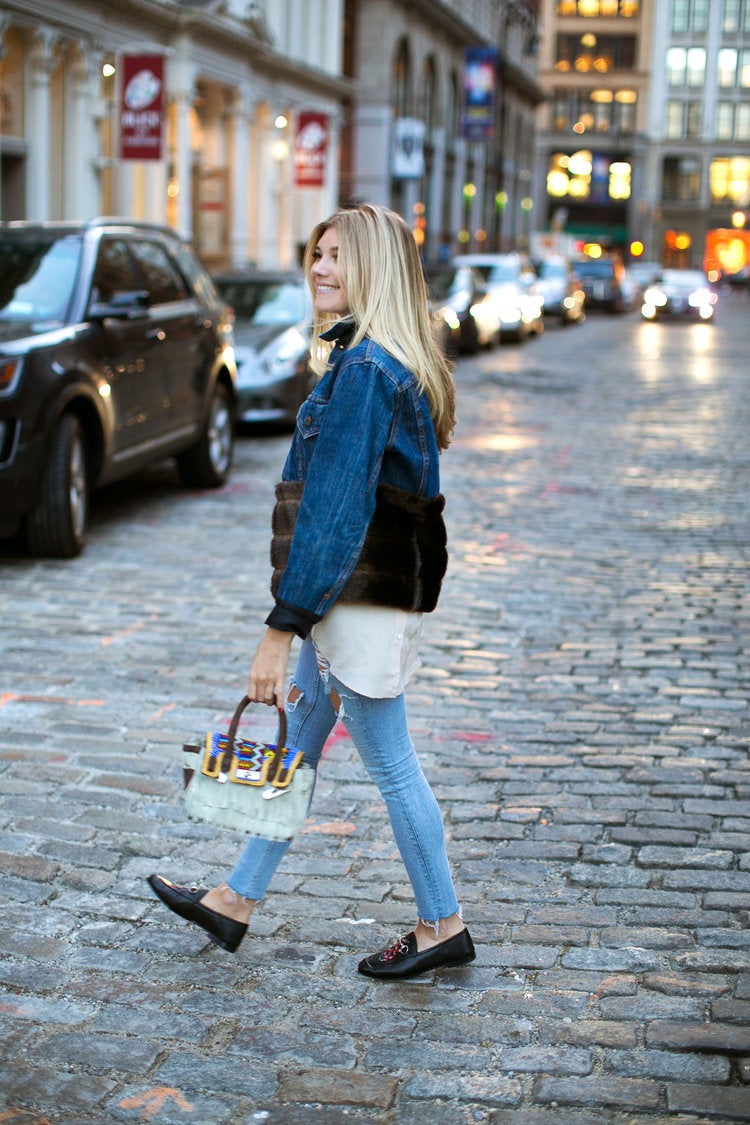 The most obvious blue in fashion since their meteoric rise in the 60s? Denim, of course! I am obsessed with denim jackets, and this one in particular is amazing. It's a vintage Levi's jacket completely remade by Harvey Faircloth. It's warmer than a lot of other denim jackets, meaning you can layer it when the weather is cold and still be comfortable.
Pair a darker denim with a lighter denim pant, and the look is a consciously casual, head-to-toe blue. Like a Canadian Tuxedo, but with more edge.
Sparkling stand-out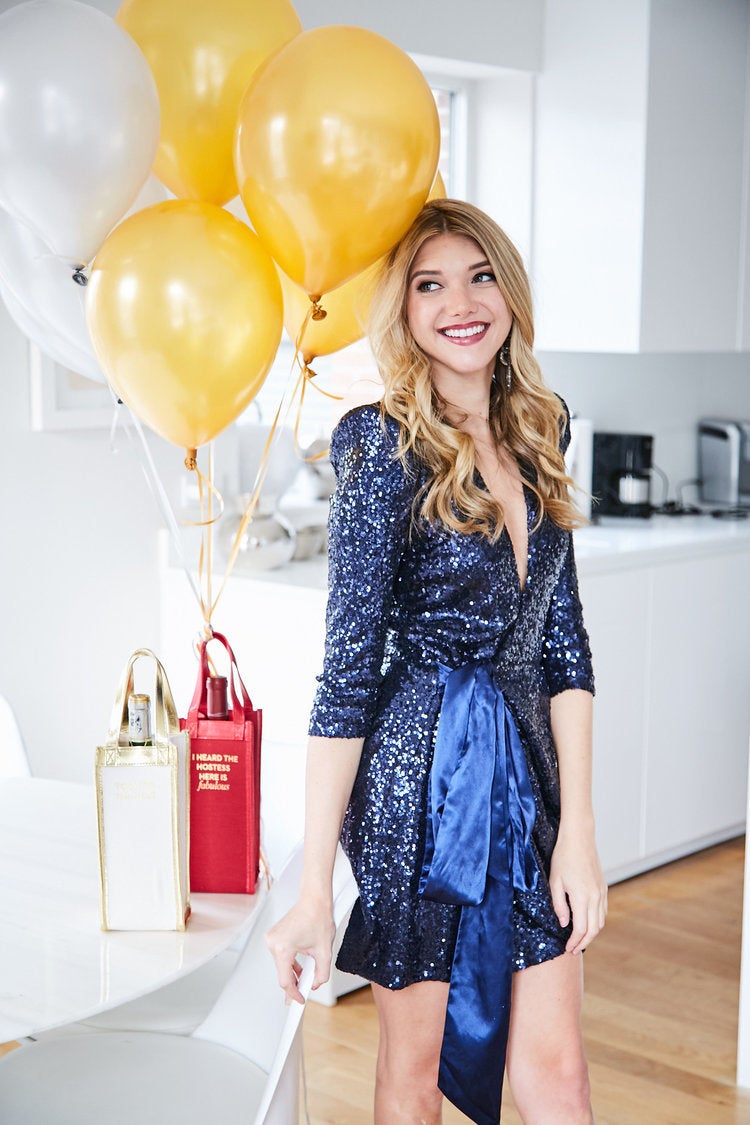 To go the complete opposite direction from casual, this lovely Zhivago dress hits all the right notes. This sparkly number (and others like it) are perfect for special occasions like NYE, winter weddings, galas or cocktail parties! While some people still associate the color blue with masculinity, those of us with any sense know it can be feminine just as easily. The cut, color, and texture of this dress smartly merge the feminine (plunging neckline and sequins) with the masculine (structured shoulders and blue color), striking just right balance to stand out in any room.
Navy nights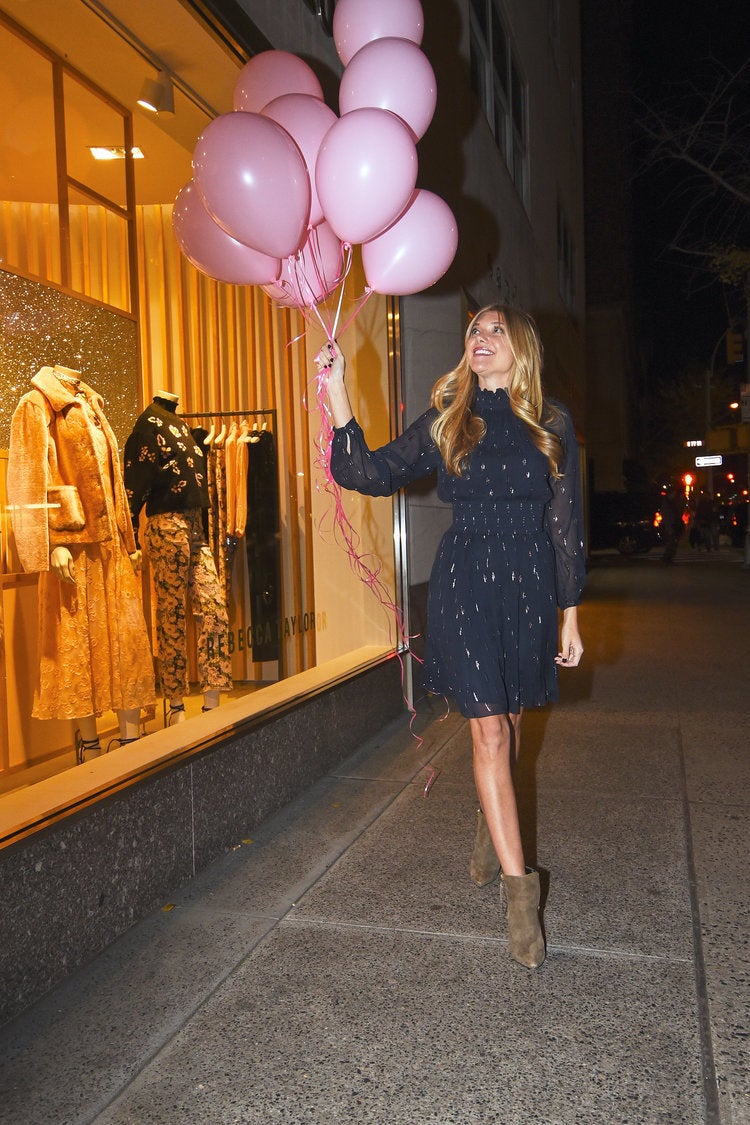 I absolutely loved wearing this navy blue high-necked dress by Rebecca Taylor, where I kicked off the holidays this year with a festive in-store event. The cinched waist is flattering and the long sleeves perfect for cooler weather. Add some tights and a peacoat, and it's perfect for a night out during even the coldest winter months.
Navy and other darker shades of blue convey confidence, intelligence, and sophistication, so you'll be sure to impress in this dress and others of this hue.
Blazers of glory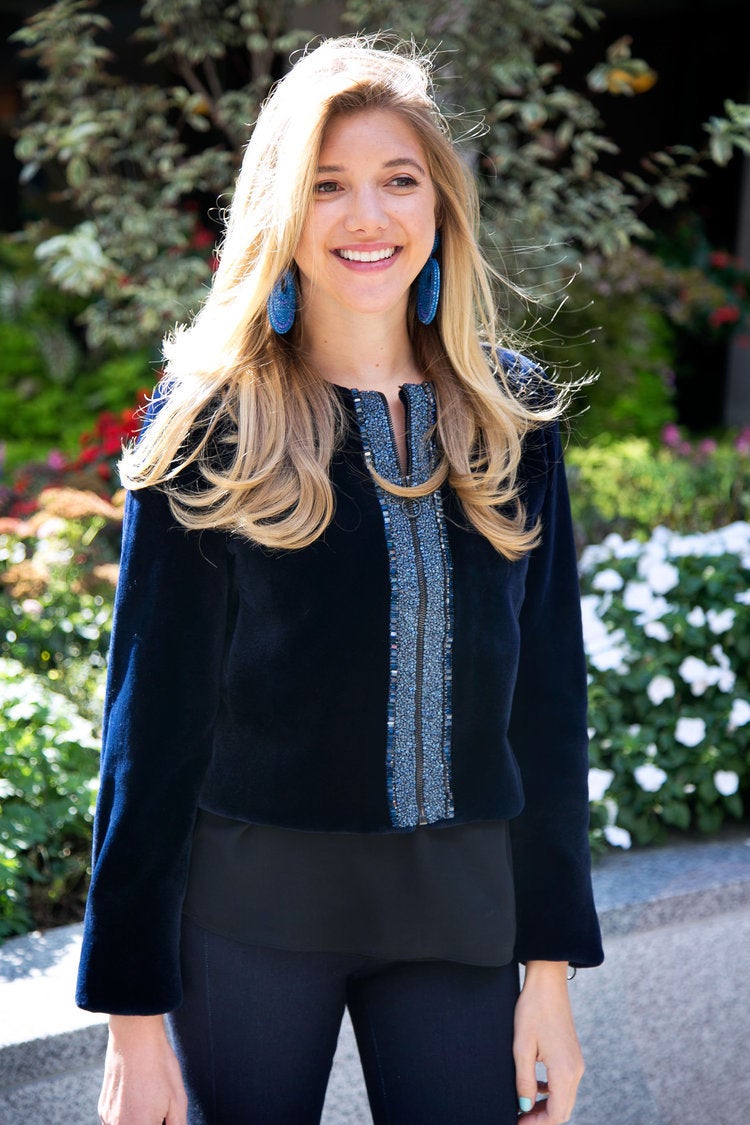 Lastly, I call this look "blue vibes." Take note of the matching shades of navy and baby blue accents on this gorgeous mink coat and earrings, both by Carolyn Rowan. The only thing better than one blue is multiple, and if you look closely this coat encompasses a whole spectrum! The formality of the fur paired with the glimmer of the fringe makes it multi-functional, too.
During cold weather months, a look like this is perfect for going out because it's warm, flattering, and doesn't hide your outfit. The combination of blues makes for elegance and edge all at once!
So there you have it! Since blue has only been widely available since the industrial era, embody it with pride; let your blues come out to play this season instead of letting them keep you inside.
Follow me on Instagram and check out my blog, HonestlyKate for more honest fashion tips for the girl curating her own future!
This post was published on the now-closed HuffPost Contributor platform. Contributors control their own work and posted freely to our site. If you need to flag this entry as abusive,
send us an email
.