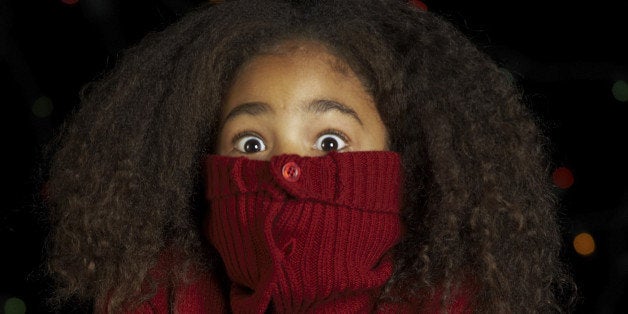 School districts across the U.S. canceled classes this week as extremely cold temperatures swept the country's northern expanse. To many students in these areas, it was probably no surprise. Low temperatures often lead to school closures, because even without ice or snow making road conditions unsafe, intense cold can make it dangerous simply to get to school.
"We have kids who walk to school," Eileen Houston-Stewart, spokeswoman for the district Kansas City Public Schools in Missouri, told The Huffington Post. She added that students generally have to wait outdoors for the school bus -- and when roads are icy, buses can take longer to arrive, meaning students have to spend more time out in the cold.
Kansas City Public Schools closed its buildings Wednesday and Thursday as forecasts warned of wind chill temperatures as low as 25 degrees below zero. The district considers five factors when deciding whether to close its schools: air temperature, wind chill temperature, road conditions, precipitation and weather timing (for instance, if weather is most extreme during school commute times). Houston-Stewart confirmed that this week's closings were due to the low temperatures. The district takes this into account when temperatures are in the single digits or lower.
Up in Minnesota, temperatures have to be a little more extreme to warrant school closings, according to MPR News. For Minneapolis public schools, a closing is considered if the wind chill is minus 35 degrees or lower. For St. Paul public schools, the wind chill has to be lower than minus 40 degrees.
So on Wednesday, when wind chill was around minus 35 degrees, Minneapolis' schools were closed, but St. Paul's stayed open.
Chicago public schools were closed on Wednesday and Thursday this week "due to extreme temperatures and winds in the area," according to a press release from the district. Air temperature was in the single digits and wind chill was in the negative 20s and 30s. Chicago schools have been closing for cold weather for decades, Chicago magazine recently reported.
Up in Warroad, Minnesota, just south of Canada, schools "start to look at things when actual temperature gets into the -35 degree range or colder OR the wind chill factor moves into the -45 degree range and colder," according to Craig Oftedahl, superintendent of Warroad Public Schools. Oftedahl told HuffPost via email that the governor generally becomes involved in decisions about temperature-related closings.
Warroad schools had a two-hour delay on Wednesday as forecasts predicted air temperatures of minus 28 and wind chills at minus 55.
Meanwhile, schools in central Alabama had delayed openings on Thursday as the forecast predicted air temperatures with a low of 11 degrees and high of 32. Jefferson County School Superintendent Craig Pouncey told AL.com that a major concern is buses: "Our buses still are pretty dependable about cranking, but sometimes the moisture in the air brakes may freeze so we've got to be conscious of that."
The school district of Anchorage, Alaska, would likely be shocked. Anchorage schools do not close for cold weather, though they will close for "extremely hazardous road conditions caused by ice or heavy snowfall," district spokeswoman Heather Roach told HuffPost in an email.
"We do have temperature limits for recess, however," Roach added. "Anchorage School District elementary school students will go outside for daily recess unless the temperature or wind chill factor reaches minus 10° F."
See the map below for more information on how schools around the country respond to cold temperatures:
Related
Before You Go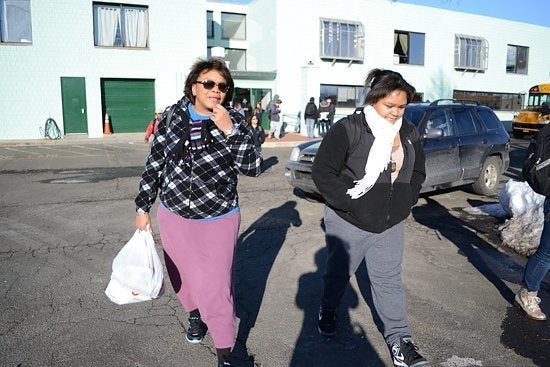 Nikita Makes It Home