Coldplay didn't just dedicate a song to Harvey-battered Houston; the band wrote one for the city and played it as a one-time-only event Monday night in Miami.
"This is because we all grew up loving country music, and of course that's kind of what we think of when we go to Texas," frontman Chris Martin told fans at Hard Rock Stadium. "So, if you'll bear with us, this is a new song and we'll never play this again. It's a once-off and it's called 'Houston.' We're gonna sing it in Miami for everybody here, and we're gonna send it over there to everyone who missed the show."
Martin began by singing, "I'm dreamin' of when I get back to Houston/I'm dreamin' of that very special place/I'm dreamin' of when Houston has no problems,/In that city where they send you into space."
The Houston Chronicle noted that Coldplay had to postpone its gig in Houston last week as the storm threatened the area ― and it would be nice if the group could perform the dedication on a makeup date.
Before You Go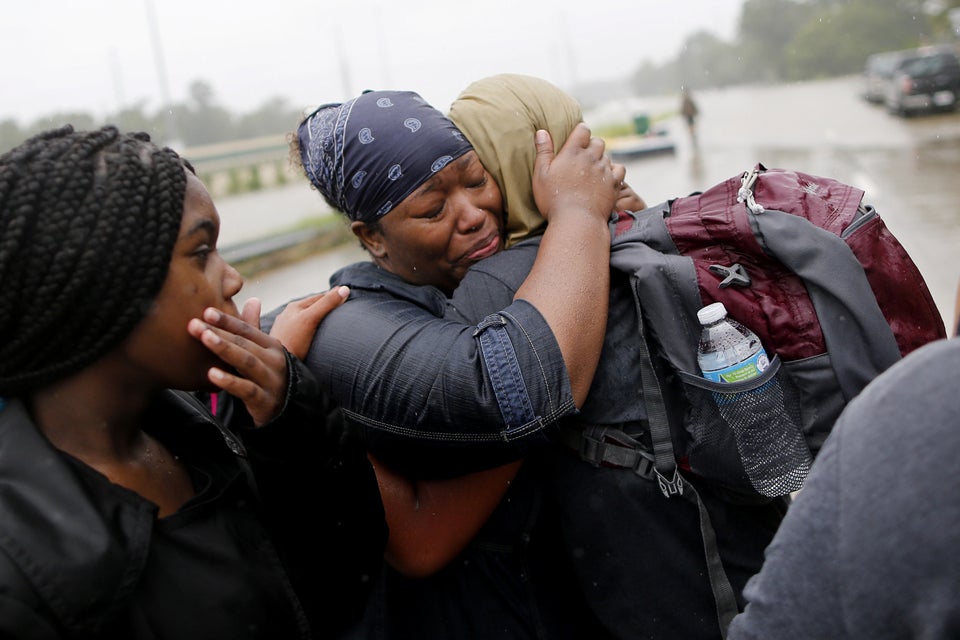 Catastrophic Flooding After Harvey
Popular in the Community