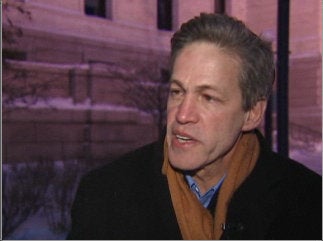 Addressing reporters for the first time since the recount election began, Senator Norm Coleman seemed to hint that he is bracing himself for the possibility of losing his seat.
"I'm not really agonizing about the outcome," said the Minnesota Republican. "Life goes on, regardless of what your job is. I certainly love what I do. If I can keep doing it, I'll be thrilled, and if not, I'm sure I'll do something else."
The remarks, delivered to a local Fox affiliate, were preceded by a declaration from the Senator that he was confident he will ultimately win his election against challenger Al Franken. Hours later, however, the state's canvassing board closed one of Coleman's few remaining paths to victory, dismissing the Senator's attempt to re-argue 16 disputed ballots.
Currently, the Minnesota Republican finds himself trailing Franken by a reported 48 votes out of 2.9 million cast on Election Day. In order to reverse the tide, Coleman's campaign is launching a campaign against over two remaining piles of votes. There are roughly 34 ballots that they contest contain clerical errors. More significantly, they have alleged that 130 or so ballots were counted twice. There is little evidence of the latter.
On Election Day, some voters had to use a second ballot after the first one could not be properly scanned through machines. But during the recount process the total numbers of votes in each county lined up with the number cast on November 4 -- suggesting that nothing was counted twice. The state Supreme Court will decide on this matter on Tuesday. Shortly after the New Year it will also rule on what to do with the approximately 1,600 wrongfully rejected absentee ballots that, if included, would likely benefit Franken.
"I feel fairly confident," Coleman told the local Fox affiliate. "The numbers look good to us. Certainly there's uncertainty. I'm not worried about it. I've done everything I can do."

Popular in the Community