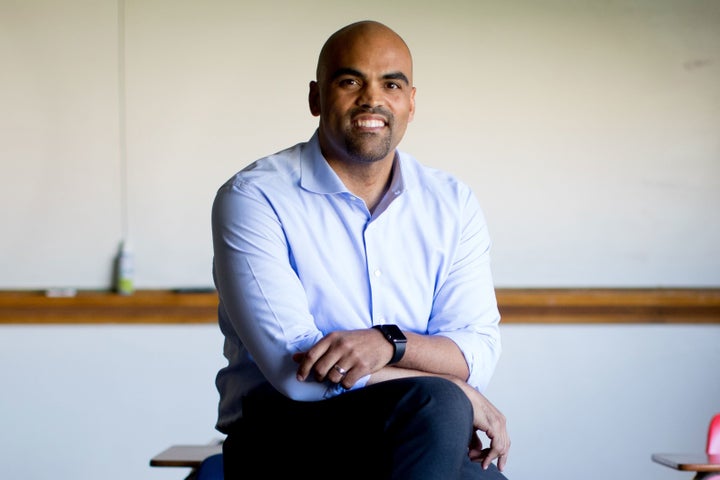 Colin Allred, a civil rights lawyer and former NFL player, won his House race in Texas on Tuesday, ousting Republican Rep. Pete Sessions in a major upset, according to NBC and CNN.
The 35-year-old political newcomer unseated Sessions, one of the most powerful Republicans in the House, in Texas' 32nd Congressional District, marking a key victory for Democrats as they regained control of the chamber in the midterm elections.
"This people-powered campaign has made history tonight, and North Texans made their voice heard," Allred tweeted. "Now the real work begins."
Sessions is an 11-term congressman in the Dallas-area district and the chairman of the House Rules Committee. He was endorsed by President Donald Trump, and his campaign focused on tax reform and bolstering border security. But his message did not resonate enough with a district that narrowly supported Hillary Clinton in the 2016 presidential election.
Allred, a linebacker for the Tennessee Titans from 2006 to 2010, adopted a progressive platform focused on tougher gun laws, renewable energy development and expanding access to health care and education.
He has a law degree from the University of California, Berkeley, and served in the Department of Housing and Urban Development in President Barack Obama's administration.
Popular in the Community