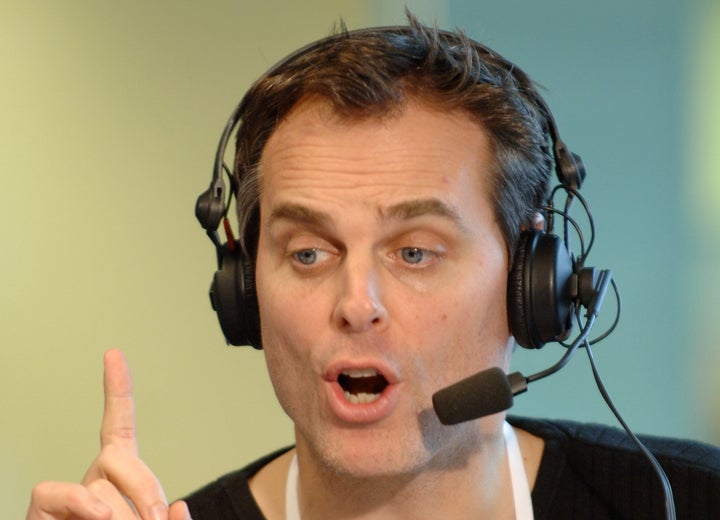 ESPN radio host Colin Cowherd has been removed from ESPN programming the network announce Friday, following controversial comments he made regarding MLB players from the Dominican Republic.
Cowherd recently spoke about his upcoming "amicable" departure from ESPN, however, Sports Business Journal reported that his recent comments accelerated his final day.
The fallout started Thursday after Cowherd made comments on his radio program, "The Herd," in which he essentially questioned how complicated baseball actually is, absurdly noting "a third of the sport is from the Dominican Republic."
So many people were upset, in fact, that Cowherd felt compelled to address the comments on his radio show on Friday. But he didn't exactly apologize. Instead, he said that his remarks were taken out of context.
For a refresher, this is the line that was published by Deadspin following Thursday's show, which Cowherd specifically took to task for misrepresenting him:
The Marlins put a general manager in their dugout. People freaked out. Like, 'Whoa!' It's baseball. You don't think a general manager can manage? Like it's impossible? The game is too complex? Like I've never bought into that baseball is too complex. Really? A third of the sport is from the Dominican Republic.
Naturally, the reaction was not good.
So many people were upset, in fact, that Cowherd addressed the comments on his radio show on Friday. But he didn't exactly apologize, instead saying that his remarks were taken out of context.
But, don't worry everyone. Cowherd played the rest of the transcript, hopeful that would make his offensive comments seem less offensive (it didn't):
The Dominican Republic [has] not been known in my lifetime as having world class academic abilities. I mean a lot of those kids come from rough backgrounds and have not had opportunities academically that other kids from other countries have. Baseball is like any sport. It's mostly instincts.

A sports writer who covers baseball could go up to [Chief Baseball Officer for the Arizona Diamondbacks] Tony Larussa and have a real baseball argument and Tony would listen and it would seem reasonable. There's not a single NFL writer in the country that could diagram a play for [Patriots head coach] Bill Belichick. We get caught up in this whole thinking man's game.
If you're confused as to how this at all makes the original clip sound better, so are we.
In full, Cowherd was basically saying that not only do Dominican MLB players not have a great education, but that they don't need one to play baseball. He therefore insulted not just Dominican citizens, but every baseball player and all athletes at once when he said sports is "mostly instincts," rather than requiring any intellect or strategy.
That is, except for football, which Cowherd said would be impossible if everyone didn't speak the same language. (It apparently "doesn't matter" for soccer and baseball.)
The premise of Cowherd's defense, or clarification, or justification or whatever you want to call it, is totally off base, as well:
I get when published out of context, a single quote and you stop the tape, I understand it. I get it. I could have made the point without using one country and there's all sorts of smart people from the Dominican Republic. I could have said a third of baseball's talent is now being furnished from countries with economic hardships, therefore, educational hurdles. For the record, I use the Dominican Republic because they furnish baseball with so many great players.

But they do rank 122 out of 144 countries in primary education according to the World Economic Forum Global [Competitiveness] Report. And I understand when you mention a specific country, they get offended. I get it. I do. And for that, I feel bad. I do.
Thanks for that non-apology, Colin.
"Was I clunky? Perhaps. Did people not like my tone? I get it. Sometimes my tone stinks," he said.
Earlier on Friday, ESPN released a statement regarding Cowherd's remarks and his response:
Some of Colin's comments yesterday referencing the Dominican Republic were inappropriate and do not reflect ESPN's values of respect for all communities. Colin's on air response today addressed the importance of making sure his opinions are fact based and responsible for all people.
"It wasn't a shot at them. It was data," he said.
Although, it's exactly a shot at the Dominican Republic -- that educational rankings determine how smart a person, or nation, is. Naturallu, the MLB's players' union still isn't pleased with the host, per a statement by the union's head, Tony Clark.
"As a veteran of fifteen MLB seasons, I can assure you that our sport is infinitely more complex than some in the media would have you believe. To suggest otherwise is ignorant, and to make an ignorant point by denigrating the intelligence of our Dominican members was not "clunky" -- it was offensive."
What's worse is that Cowherd rambles on and on and expects listeners to believe this is the point he was actually trying to make:
"I'm not saying there's not intelligent, educated people from the Dominican Republic. I cringe at the data, too. Do we understand how lucky we are in America? That was the take," he said.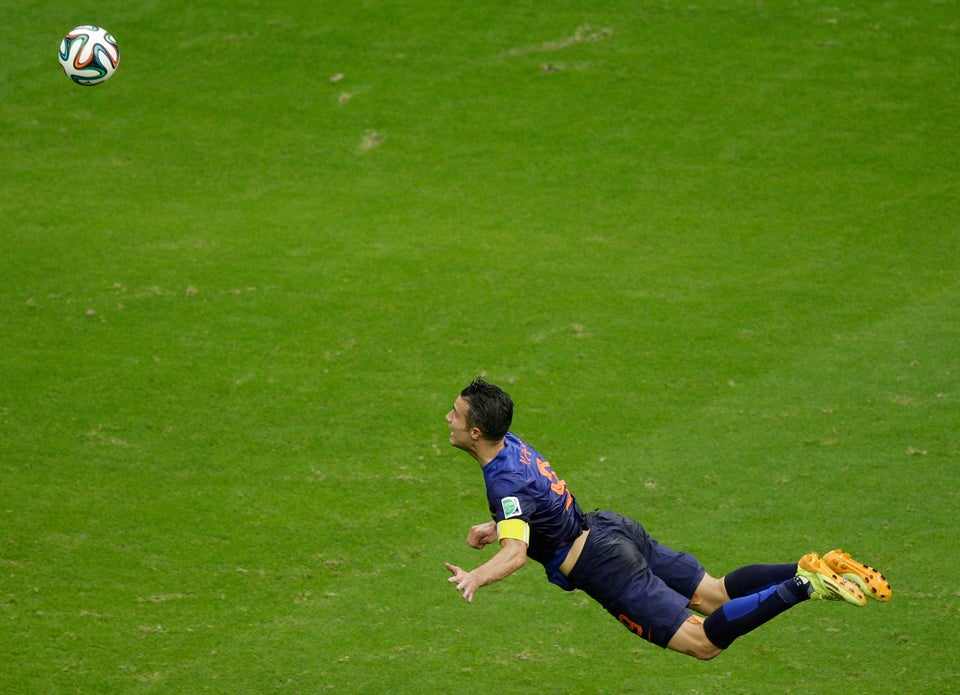 Amazing Sports Photos
Related
Popular in the Community