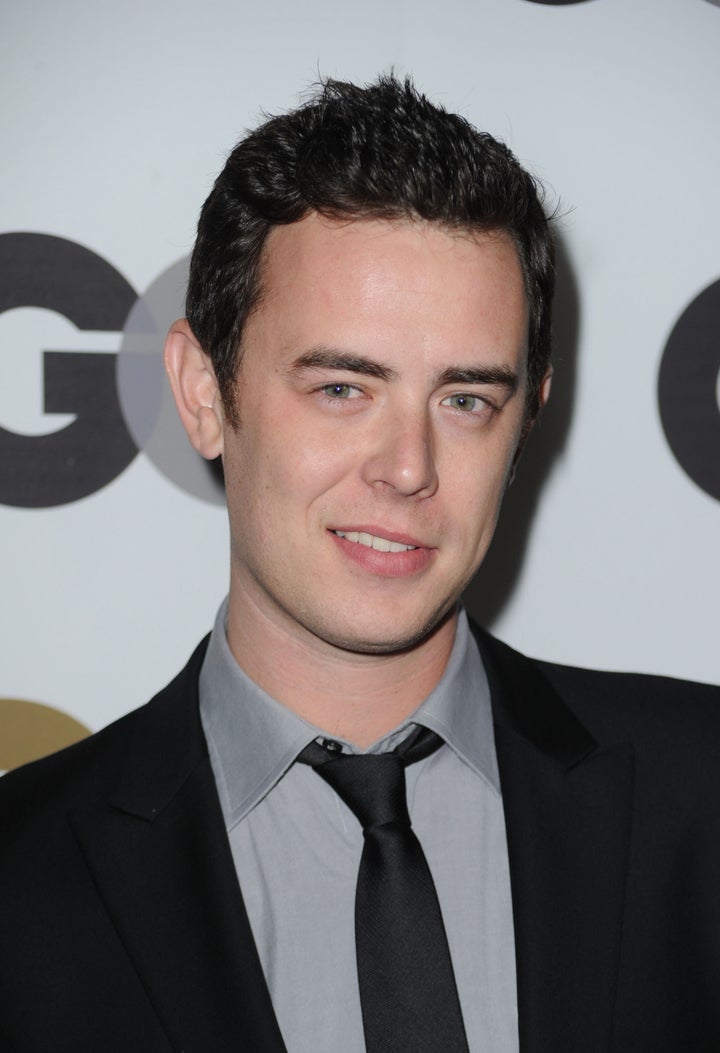 If the goal of a documentary is to hold a mirror up to a certain moment in time and reflect on its greater significance, Colin Hanks' long-gestating film about Tower Records has become a funhouse of sorts, with the story of the story warranting its own examination.
The synopsis: Hanks became friends with Russ Solomon, the founder of the fallen global giant chain that the star so cherished visiting in his youth, and sought to tell the story of how one little store became a beloved empire -- and then a victim of a new era of technology and the channels that made physical music retailers obsolete.
The inciting event: Just as his subject matter fell to a shift in the global economy, so did his efforts to finance the film. But unlike Tower Records, Hanks and his producing partners were able to turn to the web for a lifeline.
"We tried going out and fundraising through your normal means, but it just so happened that when we were doing it, the economy had just collapsed, and no one wanted to give any money for any movies, and certainly didn't want to give money for a documentary about a company that had gone bankrupt a few years prior," Hanks told The Huffington Post in a recent conversation. "And once I sort of embraced Twitter and Facebook and things like that and discovered Kickstarter, I said, that's an interesting thing to do. You can raise a little bit of money, you can raise awareness for your film and you can directly reach out to people who would be interested in a movie like that and get them involved."
The irony of the clash of past and present isn't lost on Hanks, either.
"Essentially, what we were doing is using the technology of this era to celebrate an older era," he said. "In a way, that sort of seemed, there's a resonance to that. It sort of seemed like an interesting dynamic."
But why would people want to donate to the film? Hanks noted that despite Tower's far-ranging map of locations, each store reflected its neighborhood and employees -- and the 21st century fundraising has made the documentary a microcosm of that ethos.
The journey to the innermost cave: "What inevitably happened, which we did not plan for, is that our film now sort of embodies the spirit that each individual Tower Records had, which was, yes, Tower might have been a big record store conglomerate that was around the world, but if you worked there, it may have been a corporate job, but it did not feel like a corporate job," he offered. "By working at a Tower Records, you had an ownership stake in that particular store, it was your store to run the way you wanted, it was different from other ones, had different art displays, it had their own art directors, it had their own ways of doing things, and in a way, we are giving that same sense of ownership to anyone that backed our film."
While many documentaries focus on events of a distant past reachable only by examined text and archived relics, the fresh ink in the chain's final chapter actually impacts the way the subject perceives its chronicler.
"That's not lost on the people that worked at Tower Records," Hanks noted. "That's the kind of environment they loved, it had a deep personal connection to them, as much as a college alma matter does to someone who graduates from a university. It's that same feeling, that bond that people have for Tower Records, they have for our documentary."
The resolution: Hanks and co., hit their initial $50,000 goal in just over five days, leading them back for more.
"We are still fundraising through Kickstarter; then we'll go about re-starting that project," Hanks said, plotting, at least tenuously, his schedule for the film. "It's always been going in some shape or form but we're going to be reenergized with that. A lot of different people within the music industry and within the film industry that have a personal connection to Tower Records, they've reached out and asked if there's any way if they can sort of help, so there's a lot of fun and interesting things going on there. "
Calling all HuffPost superfans!
Sign up for membership to become a founding member and help shape HuffPost's next chapter