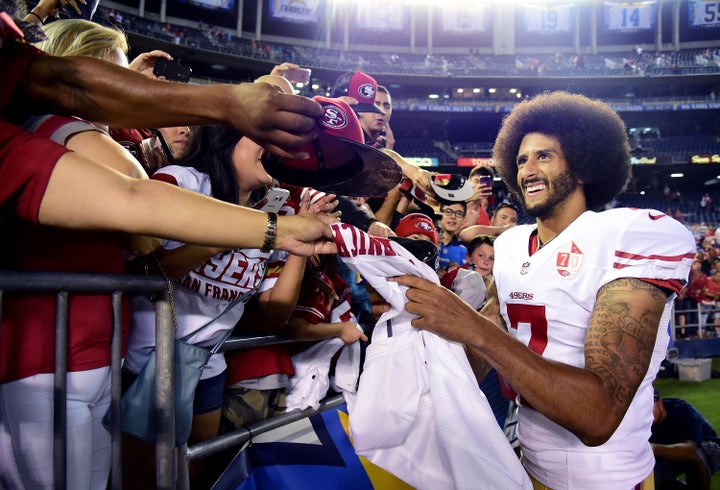 Only 29 percent of white Americans approve of the San Francisco 49ers quarterback's recent decision to sit during the national anthem in protest of the mistreatment of people of color in the U.S., while 69 percent disapprove, according to a new YouGov poll.
Among black Americans, the sentiment is essentially flipped. Seventy-two percent of black American approve of Kaepernick's protest, while only 19 percent disapprove.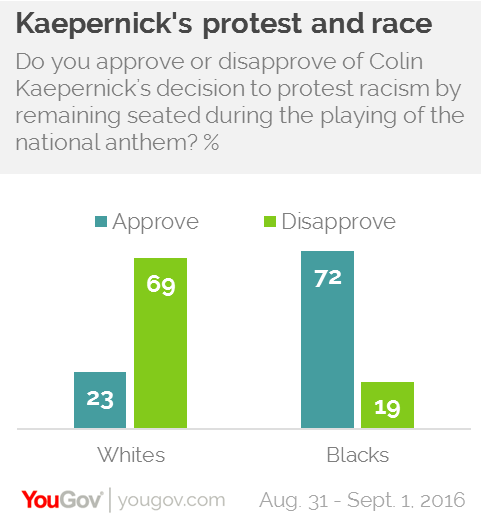 Something of a similar divide exists between Democrats and Republicans, with Democrats much more likely than Republicans to support Kaepernick. However, if you focus solely on white Democrats, that support shrinks noticeably. By and large, white Democrats are more likely to disapprove of Kaepernick's actions.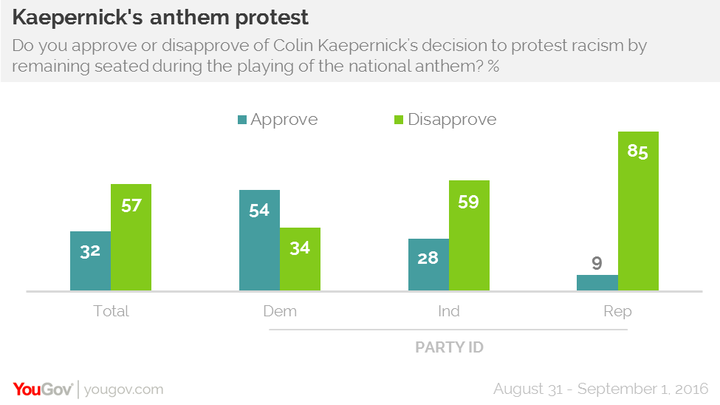 The black-white divide over Kaepernick, while stark, closely mirrors other polls on related issues. Last year, a poll conducted by the Associated Press and NORC Center for Public Affairs Research found three-fourths of black Americans saw the police's use of force as a serious problem, compared to just one-fifth of white Americans. Similarly, the poll also found that the vast majority of black Americans believed police were more likely to use force against a black person, while the vast majority of whites did not believe that to be the case.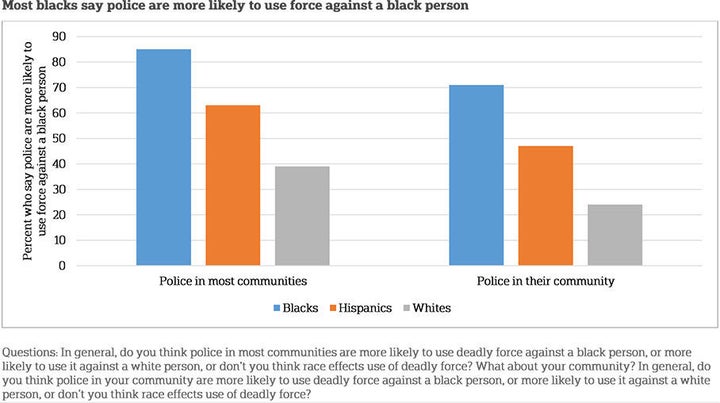 Kaepernick has made clear that he was sitting during the national anthem to draw attention to such mistreatment ― a specific problem he believes must be fixed.
"To me, this is bigger than football, and it would be selfish on my part to look the other way," he said late last month. "There are bodies in the street and people getting paid leave and getting away with murder."
"He's exercising his constitutional right to make a statement," Obama said. "I think there is a long history of sports figures doing so."
Related
Before You Go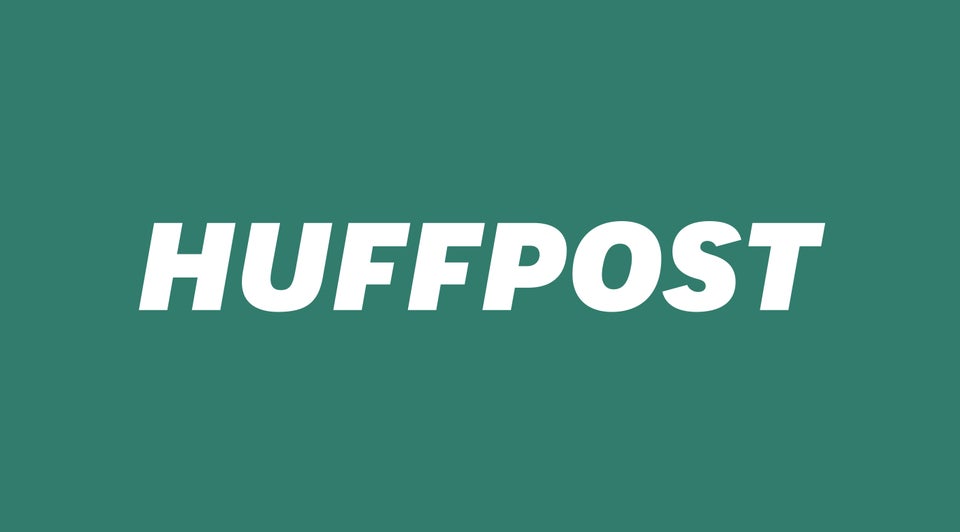 Hashtags That Helped Black Twitter Combat The Trauma Of Police Brutality
Popular in the Community