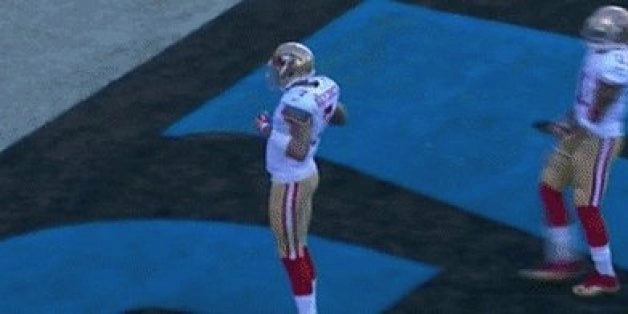 It wasn't a bird, it wasn't a plane and it certainly wasn't Cam Newton.
San Francisco 49ers quarterback Colin Kaepernick performed Newton's signature "Superman" celebration after scoring a rushing touchdown against the Carolina Panthers in their divisional-round playoff game. On a 2nd-and-4 play from the Panthers' 4-yard line early in the third quarter, Kaepernick scrambled to his left and into the end zone for a lead-extending touchdown.
Following his super taunt in full view of the Panthers fans in Charlotte, Kaepernick went into his own familiar celebration, kissing his right bicep.
The four-yard score stretched the 49ers lead to 20-10 with 8:53 remaining in the third. Despite getting the ball back three more times over the remainder of the game, Newton would be unable to deliver a response. The 49ers would tack on a field goal in the fourth quarter and hold on for a 23-10 win.
Newton racked up more passing and rushing yards than Kaepernick in the matchup of dynamic, dual-threat quarterbacks but he also tossed the only two interceptions of the game. His second turnover came late in the fourth quarter with the Panthers driving to pull within one score.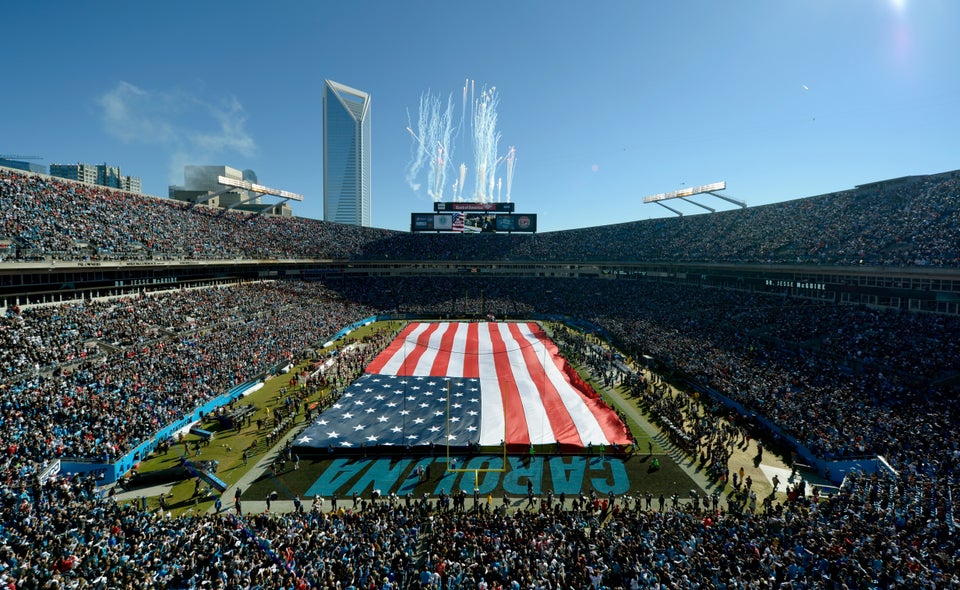 PHOTOS: 49ers vs. Panthers
Popular in the Community