In an election year, there are bound to be a lot of topical Halloween costumes. But nobody is likely to nail it harder than Hana Pugh, who dressed her son up as 49ers quarterback Colin Kaepernick.
The caption on her post of 14-month-old Ceron Pugh III (sometimes nicknamed CP3), reads: "When you're trying to raise a #woke baby, so you dress him as Kaepernick for Halloween."
Kaepernick has been getting attention lately for protesting racism and police brutality by refusing to stand during the pre-game national anthem.
Pugh and her husband, an Afghanistan war veteran and current Army captain, support Kaepernick's protest of racial injustices, and feel strongly that kneeling during the anthem is not disrespectful to servicemembers.
"We admire Kaepernick's courage to utilize his platform to support the Black Lives Matter movement, raise awareness to issues like police brutality, and even the way this country treats its veterans," Pugh told The Huffington Post. "Additionally, we wanted to reiterate the narrative that one can be proud to be black while simultaneously being patriotic."
Ceron's dad is a die-hard 49ers fan, so his parents had already been planning to purchase the jersey that became part of his costume. When Ceron's grandmother combed his hair out one day, his mother noticed that he bore an uncanny resemblance to Kaepernick, and the costume idea was born.
Pugh combed Ceron's hair out into an afro and completed the look with a pair of Beats by Dre headphones, which is one of Kaepernick's sponsors.
While the results are insanely cute, Ceron's costume also sends a message.
"While this was an adorable costume for our son, we also really wanted to convey that we support Kaepernick's method of peaceful protesting of the systemic injustices in our country, particularly against people of color," she said.
We'd say Ceron's costume succeeds on both levels.
Related
Before You Go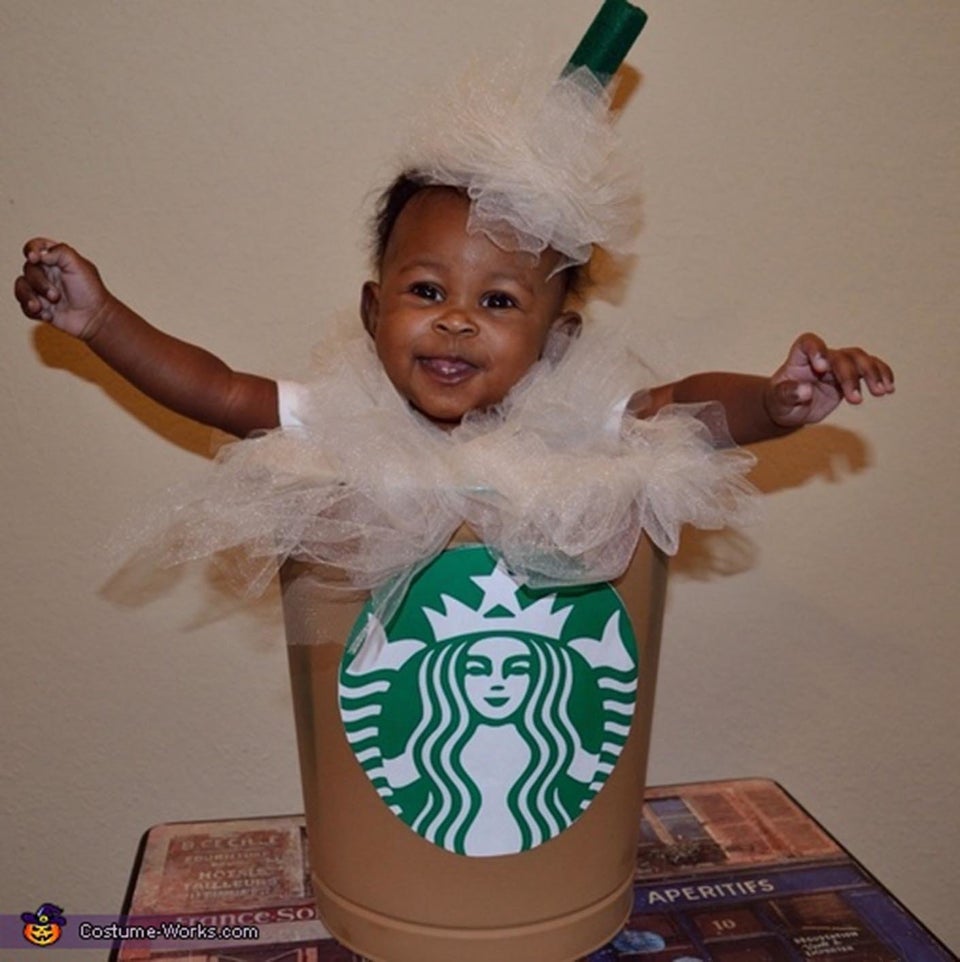 35 Adorable Baby Halloween Costumes