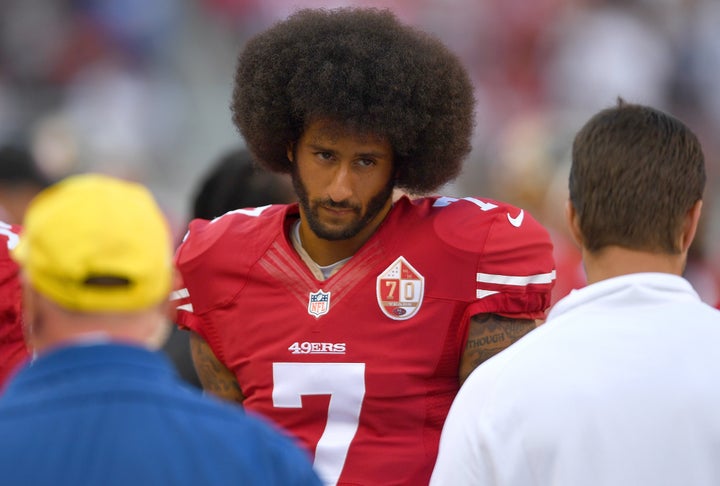 Ginsburg had told Yahoo News that Kaepernick's decision not to stand for the "Star-Spangled Banner" to call attention to racial injustice is "dumb and disrespectful." She likened it to flag burning and said that while it's not illegal, "it's a terrible thing to do."
Kaepernick told reporters on Wednesday that "it is disappointing to hear a Supreme Court justice call a protest against injustices and oppression 'stupid, dumb' in reference to players doing that." 
The San Francisco 49ers quarterback said that "people are getting too caught up in the flag."
"At the end of the day, the flag is just a piece of cloth and I am not going to value a piece of cloth over people's lives," he said. That's just not something I can do, it's not something I feel morally right doing and my character won't allow me to do that."
Kaepernick and other pro athletes across the country have for months been refusing to stand for the National Anthem to call attention to police brutality against minorities and other issues. The movement has even spread to high school and college sports, with athletes taking a knee, sitting, or raising their fists in solidarity.
"I am not going to stand up to show pride in a flag for a country that oppresses black people and people of color," Kaepernick said in August. "To me, this is bigger than football and it would be selfish on my part to look the other way. There are bodies in the street and people getting paid leave and getting away with murder."
Calling all HuffPost superfans!
Sign up for membership to become a founding member and help shape HuffPost's next chapter