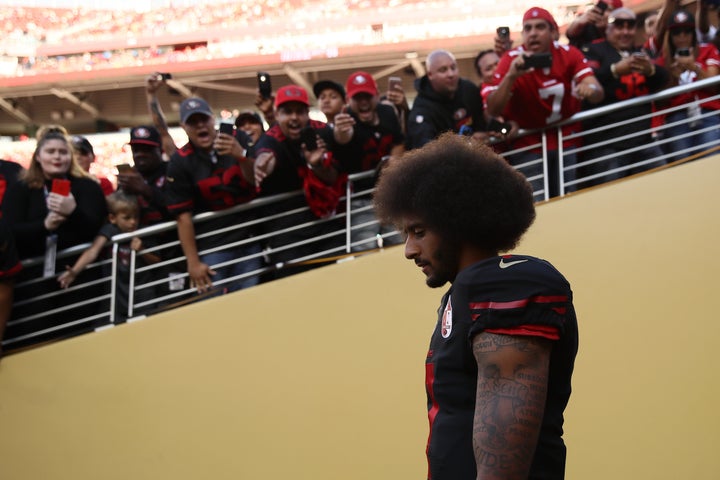 Colin Kaepernick, the NFL quarterback whose decision to kneel during the national anthem has inspired similar protests by athletes across the sports world, will start for the San Francisco 49ers on Sunday for the first time this season, head coach Chip Kelly announced Tuesday.
Kaepernick hasn't started for the 49ers for 11 months, but he nevertheless became the center of the sports world in August when he decided to sit out the national anthem during a preseason game in August to bring light to the mistreatment of people of color in the U.S. Kaepernick has since decided to kneel instead of sit, but his protests have nonetheless led to similar protests throughout the NFL, in high schools and now in the NBA, too.
Kaepernick was thwarted by injuries over the summer and was occasionally bested by Gabbert during practice. Now, however, he has his shot amid negotiations with the team to restructure his contract. Kelly said that when he told Kaepernick of the coaching staff's decision to start him on Sunday, the quarterback simply replied, "Let's go."
The team faces off against the 3–2 Buffalo Bills on Sunday at 1 p.m. ET.
Related
Before You Go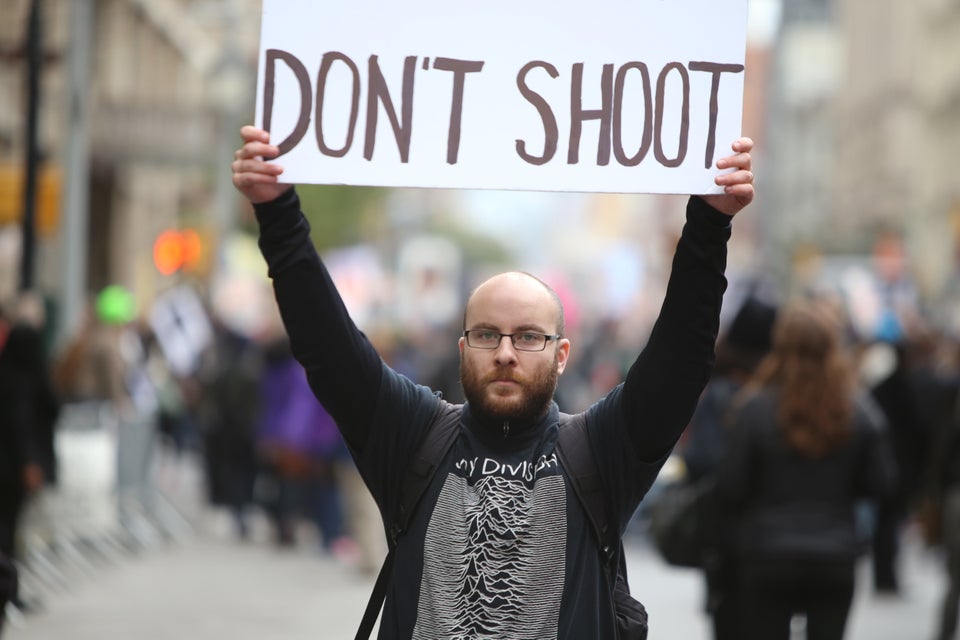 Police Brutality
Popular in the Community