San Francisco 49ers quarterback Colin Kaepernick is featured on the latest issue of Time magazine for his ongoing protest of police violence and racial inequality.
The magazine announced Thursday that an image of Kaepernick kneeling during the national anthem will be the cover of the Oct. 3 issue, indicating how the NFL star's protest has permeated national culture.
The Time cover story, written by Sean Gregory, explores how Kaepernick's protests have spread across the country. The issue also features several commentary pieces on the protests.
Kaepernick's protest first drew attention during a preseason game against the Green Bay Packers, during which he refused to stand during the anthem. After the game, the quarterback explained his motivations to NFL.com's Steve Wyche.
"I am not going to stand up to show pride in a flag for a country that oppresses black people and people of color," he said. "To me, this is bigger than football, and it would be selfish on my part to look the other way. There are bodies in the street and people getting paid leave and getting away with murder."
Kaepernick has continued to protest the anthem, and many other athletes have since joined him in calling attention to the injustices faced by black Americans. However, Kaepernick has also faced fierce backlash ― including some death threats ― for his demonstration.
"If something like that were to happen, you've proved my point," he said of the threats earlier this week. "It'll be loud and clear why it happened."
Since Kaepernick began protesting, at least 15 black people have been killed by police.
Related
Before You Go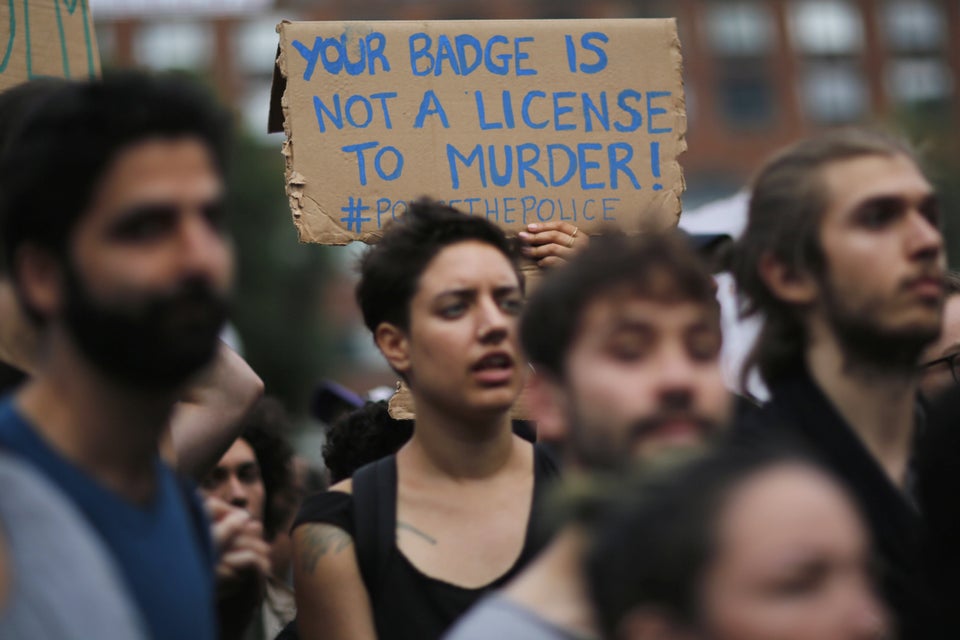 Shooting Protests
Popular in the Community