One of the most recent additions to the halls of New York's Museum of Modern Art is a red San Francisco 49ers jersey. The same jersey worn by Colin Kaepernick between 2011 and 2016. 
Kaepernick's sports jersey hangs with four others featured in the ongoing MoMA exhibition "Items: Is Fashion Modern?", which explores the impact of 111 carefully curated items of clothing and accessories on the 20th and 21st centuries.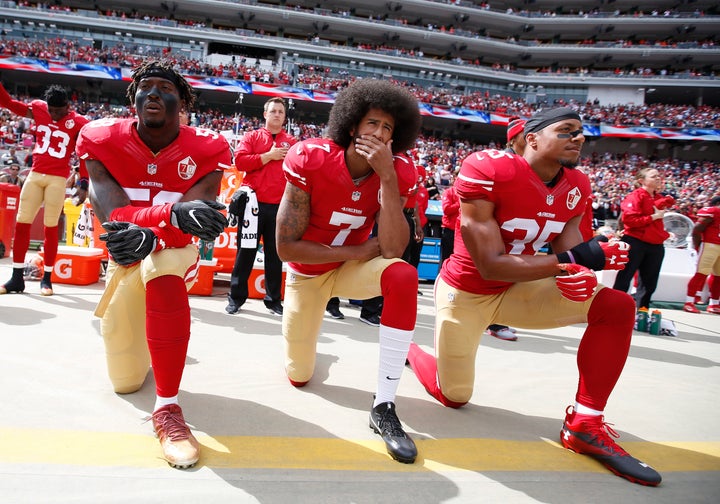 The jersey is a unique item of clothing in that its uniform design conjures an almost immediate sense of power, promise and camaraderie. As MoMA curator Paola Antonelli and her curatorial team expressed in an email to HuffPost, "Children around the world look up to sports heroes as role models; for them, the jersey embodies a dream or aspiration."
Initially, jerseys were only worn by professional athletes, but in the 1970s, devoted fans began donning replicas of their favorite players' uniforms. The trend eventually extended to the realm of streetwear, where jerseys became fashionable, independent of any specific athletic allegiance.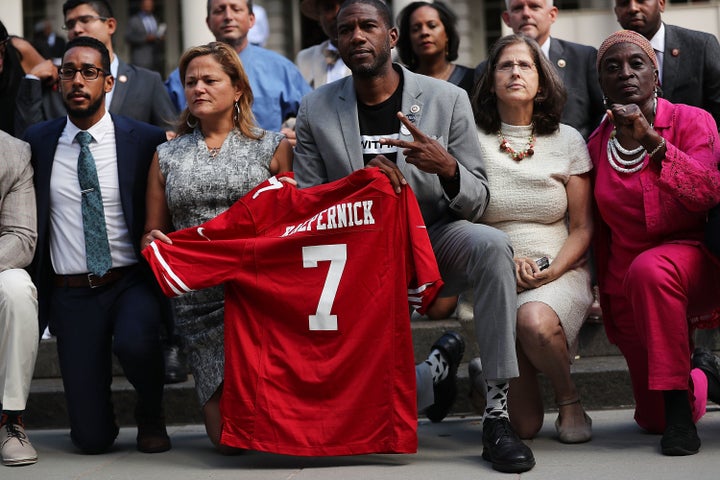 Kaepernick's jersey, the San Francisco 49ers' number seven, became the best-selling jersey in the NFL's official shop website in 2016 and remains one of the top selling items to this day. The stats are especially noteworthy seeing as Kaepernick no longer plays for the 49ers, or any other NFL team at present. The popularity of the uniform, then, illuminates the quarterback's status not only as a star athlete but a contemporary icon of civil rights. 
In September 2016, Kaepernick took a knee instead of a seat, and has continued to do so ever since. The protest has been an unremitting source of inspiration, controversy and debate since its inception. Just last month, President Donald Trump criticized the gesture, while public figures including fellow NFL players, Stevie Wonder and former CIA director John Brennan expressed their unwavering support for Kaepernick and his demonstration.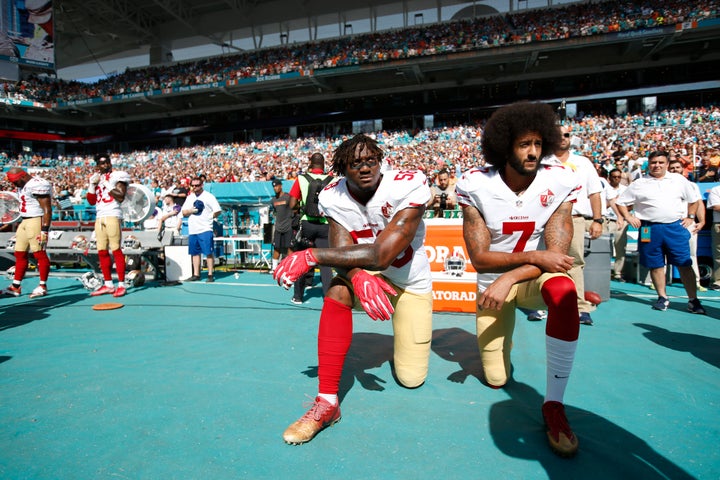 After the 2016 season came to a close, Kaepernick opted out of his 49ers contract and has been a free agent ever since. Nonetheless, his red jersey continues to sell in massive quantities, a testament to the influence Kaepernick holds off the field as well as on it. His jersey embodies so much of the ongoing political conversation in this country today ― what America stands for, and what it kneels for. 
"We hope that visitors to 'Items′ will see in these sports jerseys not only the blood, sweat and tears of their original wearers but also the complex synthesis of aesthetics, personal choice, collective style, politics, business, race, gender, marketing, labor and technology that are embodied by their reproductions," Antonelli and her team wrote. 
The other jerseys in the exhibition are Pelé's 1958 FIFA World Cup Brazilian national soccer team jersey, Michael Jordan's Chicago Bulls basketball jersey and the Black Ferns women's rugby national team jersey. Athletic gear aside, the MoMA show will also feature garments including a little black dress, a keffiyeh, a pearl necklace and Levi's 501 jeans. 
"Items: Is Fashion Modern?" is on view until Jan. 28, 2018, at MoMA in New York.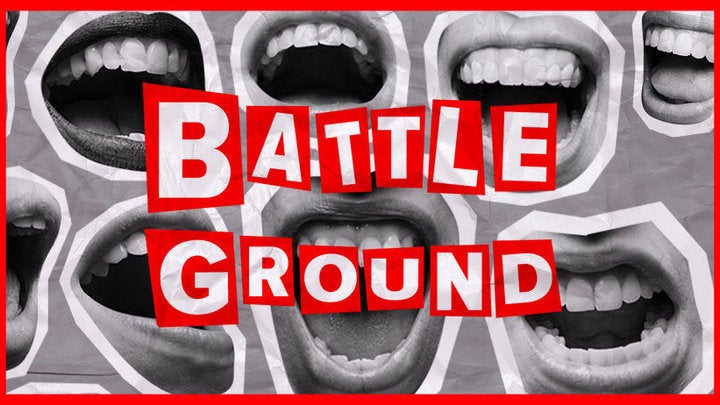 Calling all HuffPost superfans!
Sign up for membership to become a founding member and help shape HuffPost's next chapter