Following Monday's New York Times report that Hillary Clinton may have violated federal records laws by using a personal email account for all of her work messages while serving as the U.S. secretary of state, an aide to Colin Powell said the Republican also used personal email for work while serving in the same position.
"He was not aware of any restrictions nor does he recall being made aware of any over the four years he served at State," the aide said in a statement sent to Politico. "He sent emails to his staff generally via their State Department email addresses. These emails should be on the State Department computers. He might have occasionally used personal email addresses, as he did when emailing to family and friends."
Powell served as secretary of state from 2001 to 2005 under former President George W. Bush, while Clinton served under President Barack Obama from 2009 to 2013. If she decides to run for the Democrats' 2016 presidential nomination, Clinton is widely expected to be the front-runner.
The statement from Powell's office comes after Democrats came to Clinton's defense, saying she is not the first secretary of state to conduct business over a non-government email account.
"It has been public for several years that Secretary Clinton used her personal email account, apparently following the pattern of previous secretaries of state," Rep. Elijah Cummings (D-Md.) said in a statement Tuesday, Reuters reported.
Clinton spokesman Nick Merrill told The New York Times that Clinton's use of personal email complied with the "letter and spirit of the rules" that correspondences written and received by federal officials be retained as government records. He did not offer an explanation as to why she used personal email but said she expected all her messages would be retained.
Media outlets The Daily Beast and Media Matters criticized The New York Times' claim that Clinton may have violated federal law. According to the outlets' research, Clinton left the State Department four months before it asked employees not to use personal email for government business and, in instances that they do, to forward those messages to a government account so they could be appropriately preserved.
Jeb Bush, on the other hand, called on Twitter for more transparency from the former secretary of state.
"Transparency matters. Unclassified @HillaryClinton emails should be released," he tweeted Monday night with a link to his own emails he released last month.
Before You Go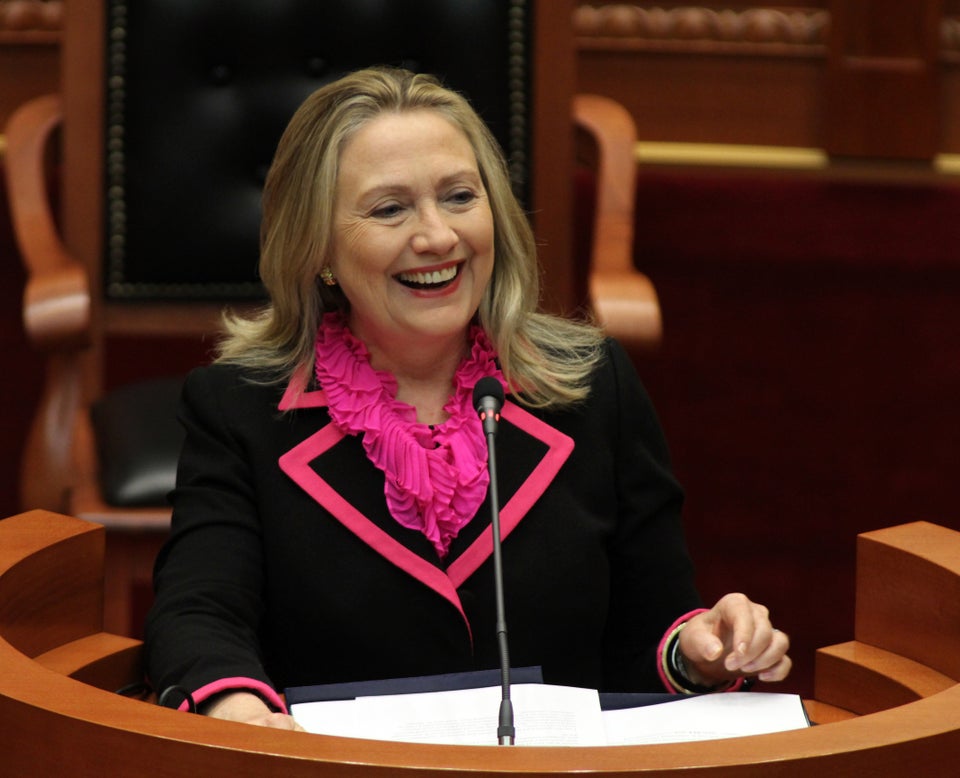 Which Women Might Run In 2016?
Popular in the Community