WASHINGTON ― Former Secretary of State Colin Powell advised her to "be very careful" in using a BlackBerry for email while at the State Department, Hillary Clinton told the FBI.
Clinton, who became secretary of state in January 2009, said she contacted Powell that month to inquire about his own use of that device when he led the department. Powell also utilized a personal email account during that time.
Powell responded by warning that if her use of a BlackBerry became public knowledge, those emails could become "official record[s] and subject to the law."
"Be very careful. I got around it all by not saying much and not using systems that captured the data," he said.
Clinton told the FBI that she interpreted Powell's message to mean that work-related emails would be considered government records. She said that did not influence her decision to use a private email account.
The exchange was made public on Friday when the FBI released documents relating to its investigation into Clinton's email practices as secretary of state. FBI Director James Comey announced in July that the bureau would not recommend bringing criminal charges against Clinton, but called her handling of classified information "extremely careless."
The New York Times reported the fact of that exchange between Powell and Clinton last month, but not its contents. Citing a book by journalist Joe Conason, the Times also noted that at a dinner party early in her tenure at State, Powell had advised Clinton to use a private email account for non-classified communications.
Powell has pushed back on the suggestion that he played a role in Clinton's decision to use a private email account, telling the New York Post last month that he didn't remember the dinner conversation and that "her people have been trying to pin it on me."
"The truth is she was using it (her personal email) for a year before I sent her a memo telling her what I did," he told the paper.
Democratic lawmakers, at least, seemed to see the release of the Powell advice as evidence that what Clinton did was not all that unusual. They complained that the FBI did not release all the information it had, including details on many other officials sending sensitive government information through private email accounts.
"I am encouraged that the FBI released some information today, but I am disappointed that it did not release all of the documents together, including documents relating to dozens of other senior officials who authored and sent emails that have now been deemed classified when they were sent," said Rep. Elijah Cummings (D-Md.), the top Democrat on the House Oversight and Government Reform Committee. "Even with this limited production, however, the documents made public today demonstrate that our nation's classification system is fundamentally broken and in desperate need of reform."
Cummings and 10 other Democratic committee members invoked an obscure rule to try to push the State Department to release all the email-related exchanges between Powell and Clinton, which Cummings first sought last month after news of them broke. Under the "Seven Member Rule," members of the Oversight Committee can demand unredacted documents from federal agencies. A letter signed by the 11 lawmakers asks the State Department to produce the documents by Sept. 6.
Clinton herself has called her use of a private email account a "mistake." But she has also said she thought it was allowed by the State Department (it wasn't) and has pointed out that past secretaries of state used their personal email accounts.
Michael McAuliff contributed reporting.
Before You Go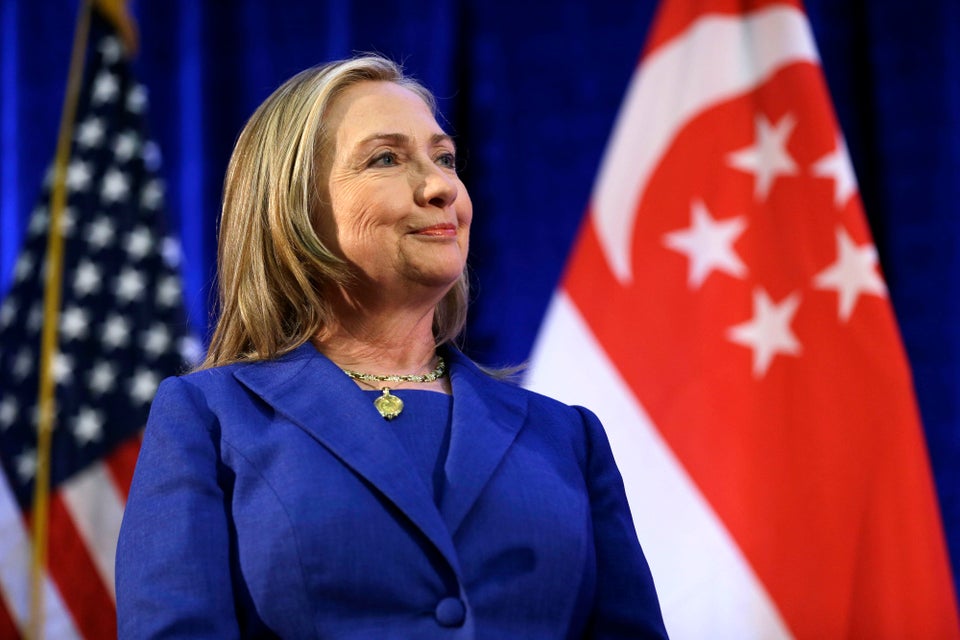 Hillary Clinton
Popular in the Community