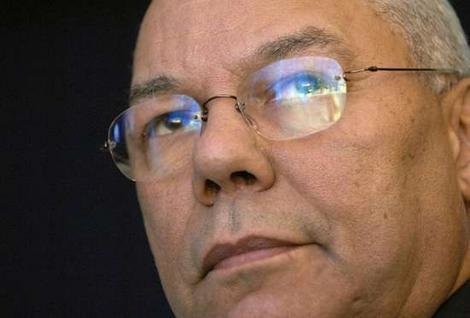 Former Secretary of State Colin Powell appeared Monday on PBS's season premier of "Tavis Smiley" to share his views about the Barack Obama phenomenon, as well as recent global developments, including the assassination of Pakistan opposition leader Benazir Bhutto, the military situation in Iraq and social unrest in Kenya. Powell also discussed his successful recovery after undergoing prostate cancer treatment.
On the eve of the New Hampshire primaries, Powell reflected on his experience eight years ago when faced with the decision of whether or not to run for president. He told Smiley that he is "taking joy" in the Illinois senator's success, and encouraged Americans to "enjoy this moment where a person like Barack Obama can knock down all of these old barriers that people thought existed with respect to the opportunities that are available to African Americans."
The first African American to hold titles such as National Security Advisor, Secretary of State and Chairman of the Joint Chiefs, Powell offered this advice to the Democratic presidential candidate who may be accomplishing yet another first: "This argument about him not being black enough, that's just absolute nonsense. He is putting himself forward not as a black man but as an American man who wants to be president of the United States of America. We should see Barack as a candidate for president who happens to be black, and not a black candidate for president."
For local show times, please check here.
Calling all HuffPost superfans!
Sign up for membership to become a founding member and help shape HuffPost's next chapter