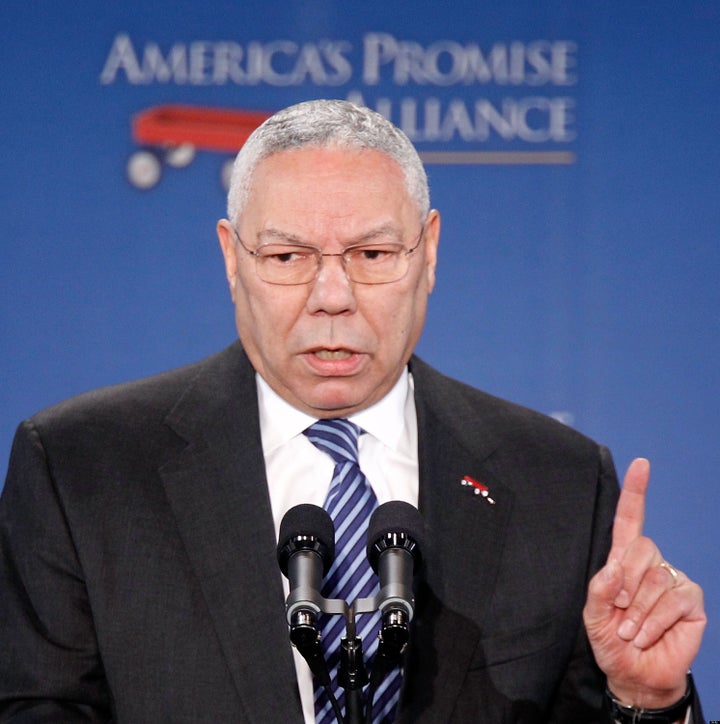 Former Secretary of State Colin Powell slammed U.S. intelligence officials over their handling of "Curveball," the notorious Iraqi defector who admitted his claims on weapons of mass destruction which fueled the Bush administration's drive to war had been falsified.
In a statement to CNN, Powell said it had become clear over the years that "Curveball," whose real name is Rafid Ahmed Alwan al-Janabi, was "totally unreliable." He went on to note, "The question should be put to the CIA and the DIA (Defense Intelligence Agency) as to why this wasn't known before the false information was put into [a key intelligence estimate] sent to Congress, the president's State of the Union address and my Feb. 5 presentation to the U.N."
Powell's statement made reference to a 2003 speech in which he laid out the case for U.S. involvement in Iraq. "We have firsthand descriptions of biological weapons factories on wheels and on rails," he said at the time. "The source was an eyewitness, an Iraqi chemical engineer who supervised one of these facilities. He was present during biological agent production runs. He was also at the site when an accident occurred in 1998. Twelve technicians died."
Earlier this week, "Curveball" confessed to lying in an effort to help bring down Saddam Hussein's regime. "I had the chance to fabricate something, to topple the regime," he told the Guardian. "I did this, and I am satisfied, because there is no dictator in Iraq anymore." In a 2008 interview with CNN, he had previously hinted at withdrawing the testimony which Powell had referenced. "I never told anyone Saddam Hussein was producing weapons of mass destruction," he said.
Calling all HuffPost superfans!
Sign up for membership to become a founding member and help shape HuffPost's next chapter