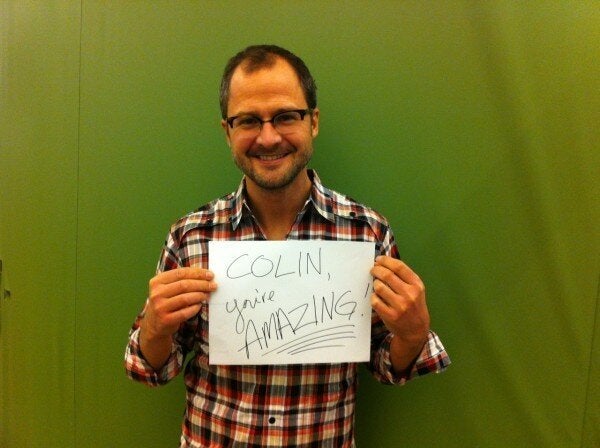 Amazing Race 2012 winners "The Beekman Boys," Josh Kilmer-Purcell and Brent Ridge, have received more than 8,000 letters of congratulations from various fans after their triumphant finish.
One of those letters sparked a viral campaign to support a bullied young gay boy.
According to the Beekman Boys' blog, one of the first notes they received was from a mother with a son named Colin.
I'm sure you guys are way too busy to read this, but I want you to know how inspirational you two are to my 12 year old son. He is gay and is dealing with bullying and harassment in middle school. It's so hard to see him going through this, and sometimes the "It Gets Better" message is lost on a 12 year old who feels that middle school will never end…We cheered you on every Sunday night and agonized every time you had difficulties. My son was so incredibly thrilled when you two won last night (as was I!). Thank you for helping him see that not only DOES it get better, it gets AMAZING.
Kilmer-Purcell and Ridge seized the opportunity to make a young boy feel special. The men asked each of the teams on this year's show to send a message of support to Colin. The entire cast responded and the images were posted on the Beekman blog Thursday.
"Colin, we know that you're doing your best, and working as hard as you can in school. We shared Colin's mom's note with our fellow Amazing Racers – who have also all been underdogs for various reasons at some point in their lives," the Beekman team wrote on their blog.
"We urge everyone who feels like they're down-and-out to "keep going, try as hard as you can, eventually someone will help you – and you will win," they added.
PHOTO GALLERY
COLIN, YOU'RE AMAZING!!!
REAL LIFE. REAL NEWS. REAL VOICES.
Help us tell more of the stories that matter from voices that too often remain unheard.