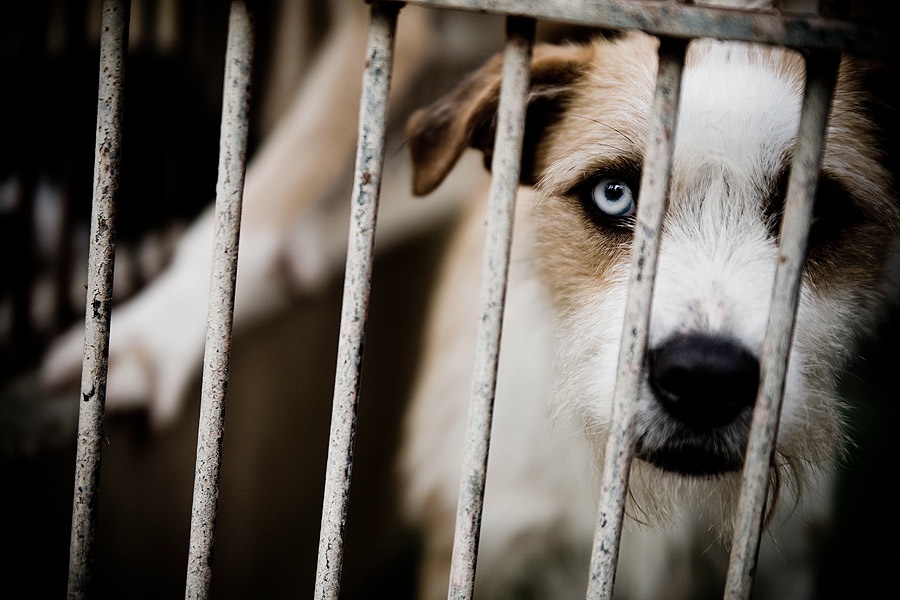 Henry Ford probably said it best: "Coming together is a beginning. Keeping together is progress. Working together is success." Or maybe Edwin Land, the co-founder of Polaroid, did "Politeness is the poison of collaboration." I'll go with both and explain why.
I work in social change. I work across a number of issues with amazing partners; social entrepreneurs, nonprofit leaders, philanthropists, campaigners, impact investors, etc. We all share the same goal: to get sh** done. And do what it takes to get there.
We also share a common value reflected in the quotes above: that we're far more powerful and leveraged as a collective than as one offs, and that digging in with open, honest communication is key to getting the best results, even if it's painful or frustrating at times (Be respectful? Of course. Actively challenge ideas and concepts? You bet). Look, if fixing the planet's issues were easy, we'd all kumbaya our way to the finish line. Unfortunately, that's not typically the case.
I'll focus on a project that's near and dear to my heart in order to get specific, but ultimately hope to highlight lots of people and projects collaborating towards tangible success so we can learn from one another and do it more effectively.
About a year ago, myself and social entrepreneurs Rick DuCharme and Peter Marsh launched the Target Zero Institute (TZI), which is devoted to getting the nation to No Kill. While not the biggest issue out there, it's one I'm deeply passionate about and the only one I work on that's clearly solvable, potentially in a decade or less. My feeling is, if we know we can end the unnecessary killing of three-four million shelter animals every year, why wouldn't we do it? Immediately.
TZI harnesses the expertise of proven, Best In Class doers in the field to mentor select Fellows nationwide in creating and carrying out No Kill plans in their communities. The Fellows then 'pay it forward' with expertise to smaller, surrounding communities. Our entire model is based on the effective collaboration and coordination of people doing some of the most standout work, from the umbrella expert platform down to the local Fellows. What I love most about this hybrid funding/hands-on mentorship model is that it's designed to support local groups in achieving their own impact, which is impact that will stand the test of time.
But the model -- and collaboration in general -- isn't always a cakewalk, not when there's deeply held ideas about how things should be done being challenged by other ideas that feel downright wrong or uncomfortable at times, no matter how much data there is to support them. For example, at a recent three-day TZI Fellowship conference, things got more than a little heated around a few issues; tempers flared, words were exchanged and blood pressures definitely bumped up a couple of notches. But it was ok, because after everyone walked away and took a few breaths, they came back together, found common ground and just as passionately got to work around the mission at hand again: saving animals lives.
TZI came about after a philanthropist approached me in 2010 to ask what, if anything, could be done to solve the euthanasia issue and where should he put his money. I honestly didn't have a clue, but really wanted to know, so got to work digging in with a small team and coming up with some kind of answer.
My recommendation was this: he could either invest his million dollars a year across two large, very well-funded organizations doing some very good work, predominantly in large cities or he could take a chance with this new model targeting mid-size communities (population 200,000 to 2.5 million) -- not currently focused on enough because of some inherent challenges -- with proven, innovative, extremely ego-managed implementers like Rick and Peter at the helm. By 2014, Rick will have led the largest US city to date, Jacksonville, Florida, to No Kill and Peter spearheaded the first state, New Hampshire, to No Kill in 2000.
Both Rick and Peter credit their successes, in large part, to effective partnership building and creating financially sustainable programs -- no easy feat. Together, we decided that mentoring skill set-building to these organizations, which account for about 50% of the problem, would be the most leveraged and efficient approach in helping to get the nation to zero kill. The philanthropist opted for the latter path and Target Zero was born.
So, looping back to the original two quotes, how does TZI serve as an example of successful collaboration?
The answer is that all of us at TZI understand that moving and problem-solving together -- the Institute, other expert-partners and organizations in the field, our growing list of Fellows, the right funders and also folks outside of the animal sector doing things we can learn from -- is the best way to accomplish our ambitious goal of getting to zero. We also know, as illustrated earlier, that the path will be a bumpy one at times, so choosing partners who can cope with that is key.
We'll be reporting the first official results from TZI starting in 2014, but the emails and calls from Fellows are already painting very real pictures of progress and gratitude, despite any moments of discomfort along the way. This email from a Fellow does a great job of summing it up:
"THANK YOU for not giving up on us. Guess you have to expect upheaval when the "new" way throws everything you currently believe to be true out the window! It is a hard pill to swallow -- but it is for the animals that I serve, so I am willing to do whatever it takes to make sure they are getting the best that is out there. I admire your fortitude and convictions. Thank you for the hand-holding so I did not miss the big picture and pass up an opportunity to learn how to save MORE animals in my community."
Popular in the Community