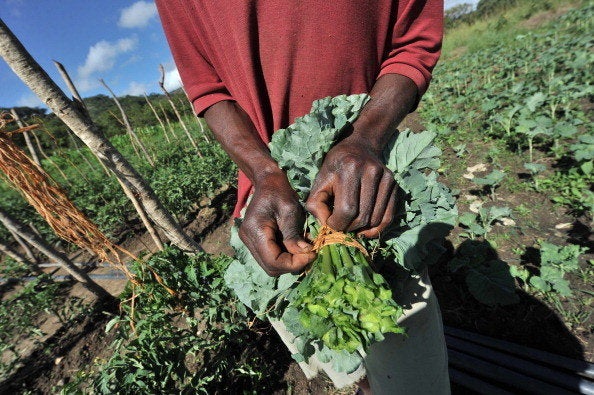 Countries in the global south, like India and Ghana, are still seen by many as charity recipients. It is due to the fact that 'developing' countries like them receive a sizeable amount of aid from international donors. This long-held view is beginning to shift as nations move to middle income status and people understand that innovation and growth are possible at all levels.
What has followed has been a decade of growing investment in what has been termed the "base of the pyramid." The BoP represents the estimated 1 billion people who live on $1.50 or less a day. Although incomes are extremely low, there is an untapped market in this group that will only grow as incomes and livelihoods grow. Corporations and individuals realized that by playing a part in the growth of the BoP, they can not only improve the lives of 1 billion people but tap into a giant market of consumers.
In Next Generation Business Strategies for the Base of the Pyramid researchers Ted London and Stuart Hart have complied a set of lessons learned and ideas from leading researchers and practitioners. Each chapter focuses on how to access and work with people living in the BoP. "[T]he debate is not anymore about how many are really poor; it is about how to bring the benefits of gold standards at affordable prices and increase access," write the authors in their introduction.
The book grew out of the 2009 Creating and Shared Roadmap: Collaboratively Advancing the Base of the Pyramid Community conference attended by roughly 100 people ranging from academics and NGO workers to entrepreneurs and corporate executives. Through this collaboration, the 8 authors gained insight into how to make their chapters as instructive as possible to actors looking to participate in the BoP space.
From the development perspective, the book's strength lies in its discussions of lessons learned and consistent message of patient development. Jacqueline Novogratz, CEO of Acumen Fund, is emblematic of this arch by describing her idea of 'patient capital' in her chapter co-authored by Robert Kennedy, William Davidson Institute & Ross School of Business, University of Michigan.
"A patient capital investor may need to be willing to tie up money for ten years or longer," say Novogratz and Kennedy. They argue that change will be a slow process that needs consistent investment to allow change to emerge. An important lesson BoP investors, whether it may be an individual, an NGO, a corporation or USAID, should take to heart.
Nogogratz and Kennedy provide the most tempered section on the book in terms of the need to balance monetary profit with social gains.They say outright that patient capital organizations must be willing to forgo maximized profits for higher social impact.
Patient innovation is an equally important aspect in ensuring that the needs of the BoP align with investors' goals. The Chotukool mini-refrigerator exemplifies this need for patient innovation as described in Patrick Whitney, Institute of Design, Illinois Institute of Technology, in his chapter on reframing design for the BoP.
Indian manufacturer Godrej and Boyce set out to make a cheap ($50-$100) cooling unit where people could store or even freeze food. Rather than design the unit first and ask questions later, the team from G&B went directly to the people they hoped to buy the final product.
What they learned was that there was no need for freezing food, the unit did not have to get all that cool to extend the life of foo, and it had to be mobile for when items in the house are moved around or the family moves into a new home. The final product met all of the needs learned by the G&B team and came in a price point, Rs 3500, that was within the desired range and half of the price of the cheapest available refrigerator.
The book is weaker at points when it focuses too closely on markets and comes off as a 'how to get rich off the poor' guide. Those moments are few and far between, doing little to detract from the book's overall strength. I do recommend it as a whole. The chapters I highlighted are the ones that I found to be most relevant to international aid and development, but are not the only sections worth a read.
"We should not promote BoP venture development -- or indeed, any poverty-alleviation approach -- if we do not also have the ability to assess and enhance its on-the-ground impacts. By building impact assessments and community engagement into the business model from the start, BoP ventures may succeed in providing value for all stakeholders simultaneously, rather than elevating one over the other," say London and Hart in the concluding chapter. The lessons shared are simple. In order to reach and support the poor, we must first begin to work with those living in the BoP. When it is done right, innovations, like the Chotukool, can develop into successful offerings for the business and the consumer.
Disclosure: I was provided a review copy by the authors of the book. They requested that I write a fair and honest review. The thoughts here are entirely my own.
Related
Popular in the Community