Collagen is one of the buzziest words in the beauty and skin care industries these days, and, thanks to one clothing brand, it's making its way into fashion.
Buki, a "luxury technical sportswear" company that aims to create season-less clothes that are great for travel and "even better for everyday life," hopped on the collagen craze this year and launched its Collagen Collection, a capsule collection of basics made of fabric that has collagen embedded into its fibers. The pieces, which also have an ultraviolet protection factor (UPF) of 50 for protection from the sun's rays, range from $98 for a pillow cover to $178 for a hoodie.
We were intrigued, to say the least. Why would we need collagen in our clothing? Can it actually provide the moisturizing benefits it claims to have? We spoke to dermatologists to get a little more insight.
First of all, here's a quick refresher on collagen.
"Collagen is the most abundant protein in the body and gives scaffolding to most things in our bodies," Dr. Angela Lamb, director of the Westside Mount Sinai Dermatology Faculty Practice in New York, told HuffPost.
It's found in our muscles, bones, blood vessels, skin and tendons, and it's what gives our skin its elasticity, according to the website Dr. Axe. There are plenty of collagen-based creams and serums out there that promise to improve the appearance of fine lines and keep skin looking plump and supple.
However, there's been some debate regarding the efficacy of applying collagen topically, as the collagen molecule is quite large and can't penetrate the skin very deeply, according to Into the Gloss.
New York-based dermatologist Amy Wechsler told the beauty outlet, "There are a lot of serums and creams on the market that say they do a lot of things and it's just marketing."
Dr. Melda Isaac, of MI Skin Dermatology Center in Washington, D.C., agreed, telling HuffPost that "applying or ingesting collagen has no known benefit" and that collagen is "not absorbed through the skin surface."
Wechsler did tell ITG, however, that "there might be some collagen products that are good moisturizers. And if your skin is well-moisturized, it's going to look great ― it's going to be healthier, look younger ― but it's not because you absorb the collagen."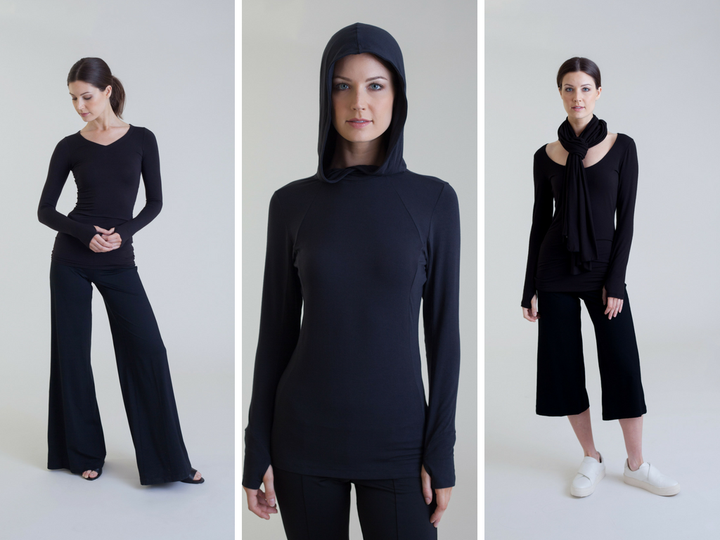 So, what does this collagen clothing do?
According to a statement from the brand, it is "engineered to relay the moisturizing benefits of collagen directly onto the skin."
The brand used "state-of-the-art" technology to actually embed collagen within the fabric fibers, as opposed to simply coating it. Stacy Bennett, the brand's co-founder, told HuffPost that two different labs tested the fabric to evaluate its performance, sustainability and consumer safety.
Buki claims the fabric promotes ventilation and allows the skin to breathe, and it leaves the wearer "cool and comfortable all day."
It sounds a little too good to be true, doesn't it? Well, according to Lamb, wearing clothing embedded with collagen could, in theory, accomplish some of the brand's claims.
"If [collagen] is in clothing, it likely keeps moisture from evaporating off of the surface of the skin, hence making your skin feel softer and more supple," she said, adding, "There are no research studies to back this up, but it does seem plausible."
Dr. Samer Jaber of Washington Square Dermatology in New York was a little more skeptical, admitting that, though the idea of collagen-embedded clothing sounds pretty cool, "I'm not sure it would make much of a difference."
"I think you're probably better off just using a regular moisturizer on your skin. It's easy, quick and can absorb well," he said.
"But putting collagen on your skin directly doesn't mean that it's going to get absorbed into your skin and increase collagen levels," he added. "That's not how things work."
All this isn't to say there's anything particularly wrong with collagen clothing.
But at the moment, there's still not enough research to prove wearing collagen on our skin is any more beneficial than using a regular topical moisturizer. Though, for those who just can't get in the habit of rubbing lotion on their bodies, this collection may sound like a convenient dream.
And for what it's worth, Buki isn't claiming its garments can help boost collagen levels or even promote anti-aging, which is what many beauty products containing collagen promise to do. Its main claim for the collagen in its clothing is that it will provide the skin with moisturizing benefits. Whether or not it truly works is another story.
Before You Go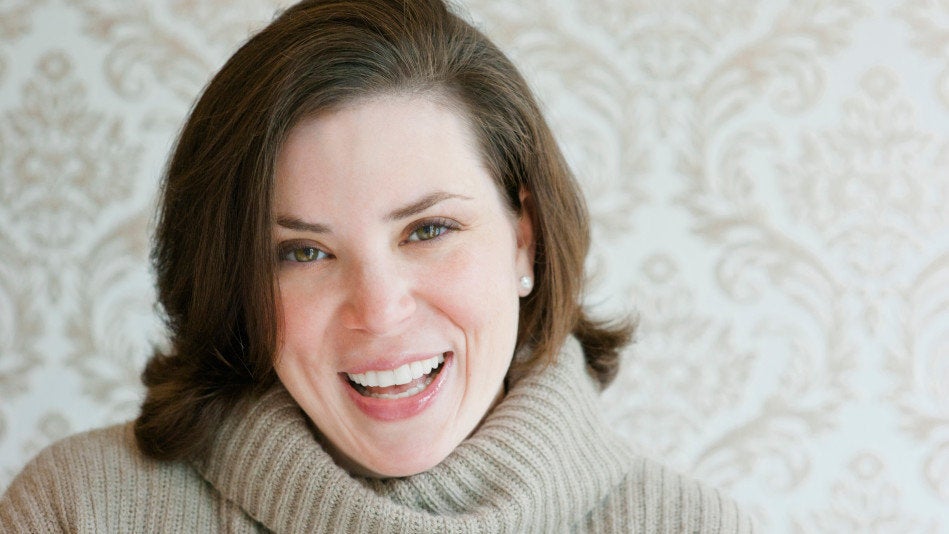 The Skincare Routine of 5 Top Dermatologists