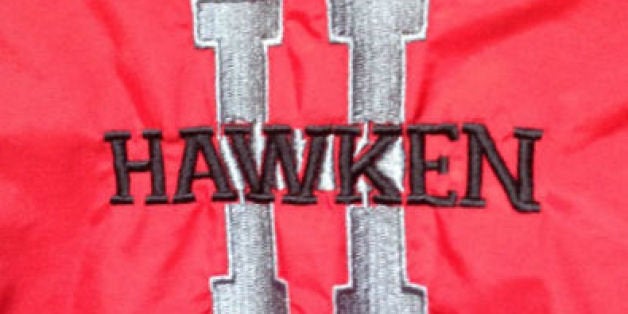 In the grip of grief. These are not my boys. This is not my school, my story. Yet, once more, I am holding hurt -- my own, the hurt girls in my school feel, the hurt braided with fear that every parent feels when adolescent illusions of invincibility are dashed.
Wordsworth tells us poetry is "emotion recollected in tranquility." There is no tranquility in sudden horrific death, in the loss of life of two boys, seniors at my son's school, poised for their next chapter. There is no tranquility for their friends, also in the car with them, for the families of all four boys -- two lived -- or for their girlfriends, teammates, friends, for all the kids in other schools nearby, for all the parents who whisper, "It could have been our child." There is horror. There is shock. There is the widening of an aperture, typically shut tight, that teenagers are not immortal, that accidents happen. We are raw.
This is not the moment for poetry. There are outpourings of grief, of course, and the ways we try to show our love -- boys from the rival school wear red shirts in a show of solidarity. In my school, Upper Schoolers, grades nine through eleven, sitting too quietly before me in our Chapel on Friday morning, less than 24 hours after the accident. I read "After great sorrow a formal feeling comes," thanking Emily Dickinson silently for making available to me the only words that seem apt. Our own seniors are far-flung, off enjoying projects -- too dispersed for me to hug. Mercifully, defenses shield us from comprehending the hugeness of loss all at once.
My brother, too, died at 18, in a senseless car accident. He was alone, driving Rte. 80 in the early morning in August, a few weeks before he was to start college. His tuition check for the University of Pennsylvania -- which he had planned to mail that day -- was discovered under the driver's seat. In those days, we carried on, stiff upper lip. We moved forward Emily Dickinson-style, "the feet mechanical, go round."
Today, we know a lot more about letting people process, talk, talk more, question, sit together, grieve. In all those words, we seek to understand. I talk with the Head at Hawken, my good friend, Scott. I talk with the Heads of our colleague schools. We are stunned, sad. We all share versions of such stories, events that changed us, changed our schools. We crave empathy, the support of others who have walked this path, the sense that a single puzzle piece will help us see, tiny details strung together to make an image we can recognize.
A Laurel girl, neighbor to one of the boys who died, comes to sit with me the day after the accident. I say I don't believe in a God who allows tragedy to happen; rather, my own faith requires me to be humble about that which I can never understand. She notes how quick some are to judge, to explain through blame. Her mother has already said to her that among us live Trolls, repulsive people who spew their ugliness, speak to cast aspersions on the boys. They are the types who leave nasty comments on the articles on the Internet, who seek to diminish, blame and tarnish. We agree that our only recourse is to stay away from those people -- to avoid amplifying gangrenous foulness by spreading it.
Last night, at an alumnae event in our school, our lovely choir sings. In black dresses, the girls stand on the steps of the courtyard, skies heavy and grey, but clear enough, the intermittent rain paused for a moment. "You'll be with me like a handprint on my heart," they sing from Wicked, a show about friendship and loss.
With the hankie I always wear tucked into my watchband, I wipe my eyes. All students leave handprints on our heart, those we love from whom we take our leave -- it is the natural sequence of school life. Endings always make me teary. But on this evening, a few weeks before commencement, I am too full of feelings induced by our local tragedy -- this is not the way it's supposed to be, boys snatched away so fast. I look around at crowd, people who love our school, also moved. I consider all their losses, most of which are unknown to me. I think about the boys leaving that morning, their mothers having no way to know they would never come back. Shock. Immediacy. Details. Fury. I am furious that this happened. Furious that we cannot have a do-over, that we can't simply adjust the circumstances and keep a white Vega from running off the road in 1975, correct the course of an inner tube on a slope in Utah, prevent a jeep from going out of control on County Line Road.
Today, my daughter, recently returned from college, says, "I am so out of my element." I recall that feeling of being dislocated, thrust from the world I identified as my own between college and home. Her words evoke a grimmer interpretation I also associate with death. We are forced out of our element. There is before: familiar, known, taken for granted. And after: other, hideous. Our before lives lurk around a corner, a mirage we reach for, but can no longer touch, the contours predictable, maybe even dull -- our former shadow life.
That it has rained since Friday, off and on, makes sense. So many of us in Cleveland, are grieving, weeping at our kitchen counters for these boys, weeping for other losses -- in this community, in the city, in our own lives. "One loss begets another," I say to my stunned Upper School on Friday morning, their hair adorned with red ribbons. Red and grey are Hawken's colors. Their ribbons are red; their hearts are grey. "That the better self shall prevail" is part of Hawken's motto -- in these hard times, I wish for all our better selves to prevail.
On summer Sundays, I worship at St. John's in the Wilderness, the tiny Episcopal church my mother loved best. Some stained glass is by Tiffany and other windows are simple rectangles of shades of green. The walls are neither pale blue nor pale green but a serene in-between shade. Maxine, our sometimes minister, always closes services with this benediction: "Life is short and we have never too much time for gladdening the hearts of those who are travelling the journey with us. Oh, be swift to love, make haste to be kind." Attributed to Henri Frederic Amiel, the words rise to my lips for my sad, changed girls. It is all I can think to offer. Be swift to love, make haste to be kind.
Calling all HuffPost superfans!
Sign up for membership to become a founding member and help shape HuffPost's next chapter