"Only A Woman's Hair:" it can't really be called a lock, and we aren't even sure whose hair it is. Mounted, almost as an afterthought, on the last page of a volume, it is possibly Elizabeth Hawthorne's. These rich brown curls were teased out and preserved by Stephen H. Wakeman in his collection of Nathaniel Hawthorne-related material.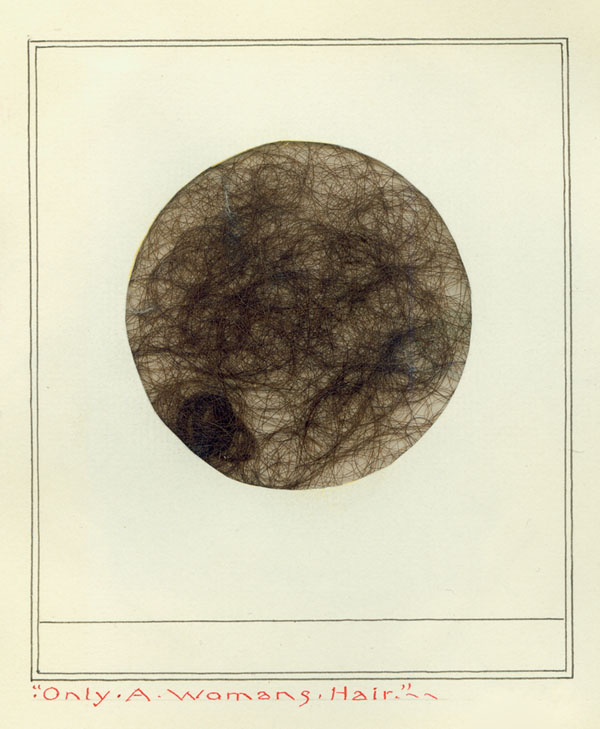 When J.P. Morgan purchased part of Wakeman's library in 1909, he acquired, alongside the relic above, "the greatest body in existence of the writings of perhaps the greatest of all American authors" -- that is, Nathaniel Hawthorne. The keystone of this collection is the only remaining piece of The Scarlet Letter -- the title page, with the novel's table of contents on the verso. The remainder of the manuscript is said to have been destroyed by Hawthorne, and in an 1850 letter to his publisher James Fields he alludes to it having been "burnt long ago." Mrs. Fields, writing to Morgan's librarian Belle da Costa Green, recalls that when she asked Hawthorne about the manuscript he replied, "I threw that in the fire, put it up the chimney, long ago [and] never thought anybody would care for it." A few years ago, corrected proofs of The Scarlet Letter came up for auction at Christie's, but nothing except for this single sheet survives of Hawthorne's draft of the novel.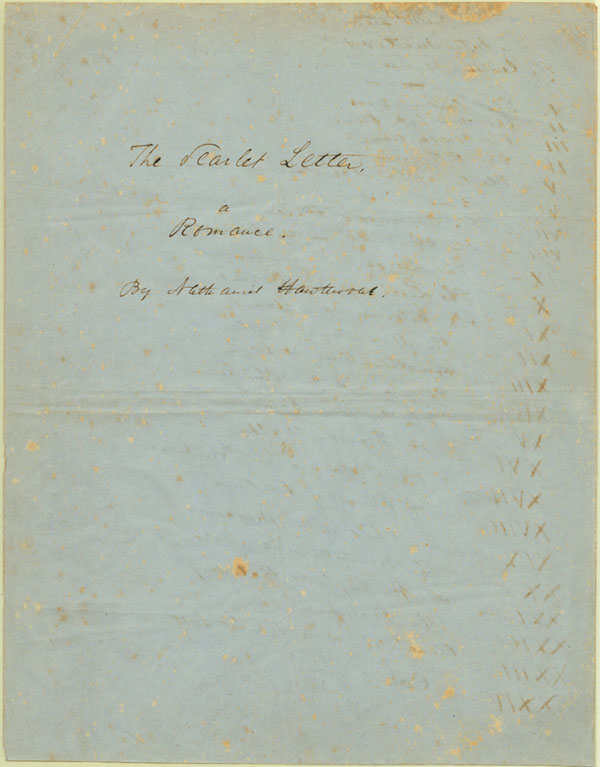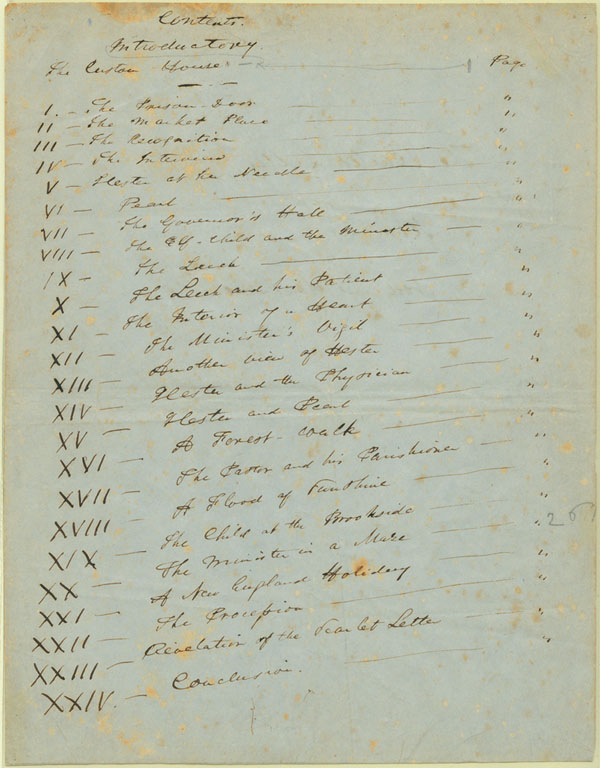 Wakeman's collection of Hawthorne material also included the complete original manuscripts of The Blithdale Romance, several short stories, essays, and volumes of journals and diaries, and some correspondence. In one letter, written when Hawthorne was still a teenager, he asks his mother what she would think of him becoming an author, playfully noting "indeed I think the illegibility of my handwriting is very authorlike."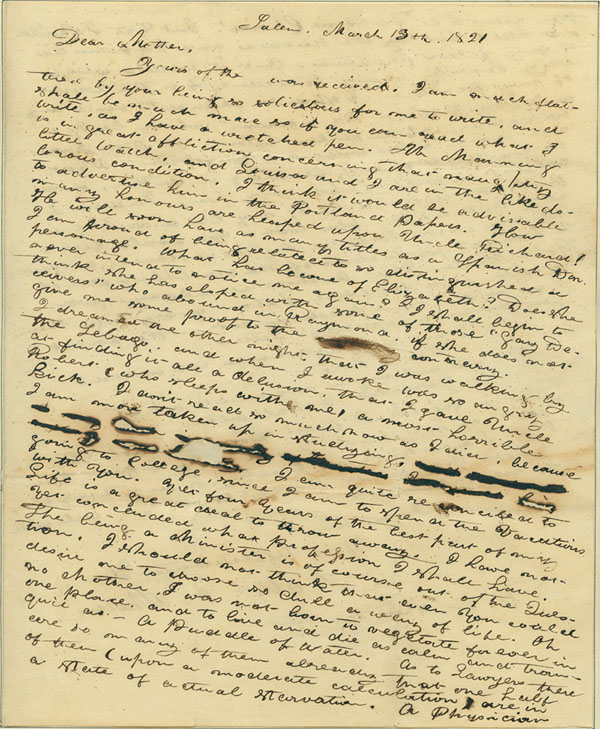 For more information about The Morgan's collections of Nathaniel Hawthorne manuscripts, click here.
REAL LIFE. REAL NEWS. REAL VOICES.
Help us tell more of the stories that matter from voices that too often remain unheard.