On October 9th, an American-Muslim woman came forward on one of the most viewed platforms of our current times – the second 2016 U.S. presidential debate. The woman, one of the United States' 3.3 million Muslims, asked the two primary presidential candidates a question on the minds of many – "With Islamophobia on the rise, how will you help people like me deal with the consequences of being a labeled a threat to the country after the election is over?"
The response, as to be expected, was sub-par and not at all a reflection of what Muslims in this country need to hear in light of recent rises of Islamophobia. This increased violence towards Muslims has been fueled by the very candidates that continue to avoid answering this question. Republican nominee Donald Trump stumbled over his words in his response to the question, stating, "You're right about Islamophobia, and that's a shame… we have to be sure that Muslims come in and report when they see something going on." He went on to reference recent, and isolated, attacks in America where Muslims may – or may not – have been involved, such as the tragedies of Orlando and San Bernardino as garbled justification that Muslims are the real threat to the society we live in.
Trump's notion that Islamophobia is a "shame," seems to gloss over the fact that both his and Hillary Clinton's remarks about Muslims throughout the duration of this election have been the foundation on which many attacks have occurred. While Trump seems to be at the forefront of Islamophobic rhetoric, the American public also forgets that Democratic nominee Hillary Clinton has not been any less clear about her stance on Muslim Americans – she has simply hid behind polished words and well placed audience members at rallies.
The truth is, this election's effects on Muslims in America, especially millennial Muslims, has been far more detrimental than any other modern time period. While we are already the generation of post-9/11 hatred and bigotry, this election and the candidates' views on Muslims as just suspicious-activity-radars has increased paranoia and isolated Muslims. It's scary for us to think that there is an alarming amount of people in this country that don't believe we should be here – a country where we have been born, raised, and educated. We are ingrained into this society – our parents and ancestors coming to this country for a better life just as everyone else's.
The notion that our only real use in the country is to report suspicious activity to the authorities is ridiculous and comical – Muslim Americans are no more capable of expecting suspicious activity than any other American. However, here's our attempt at reporting stuff anyways: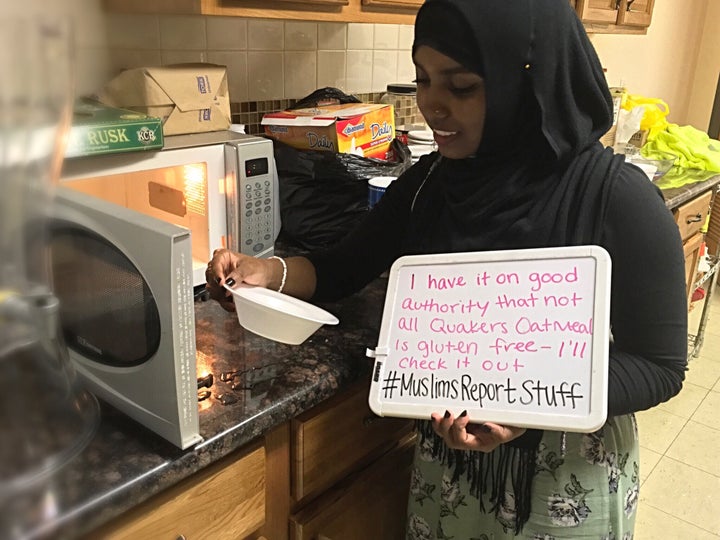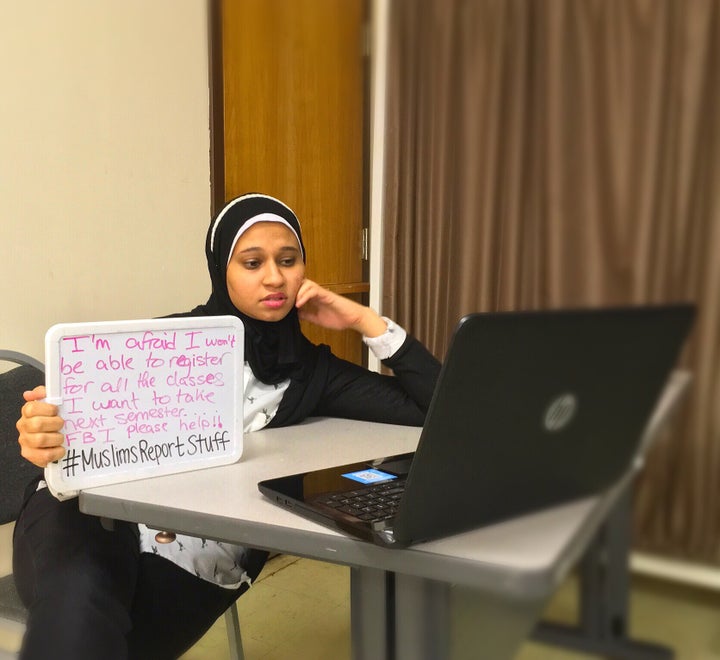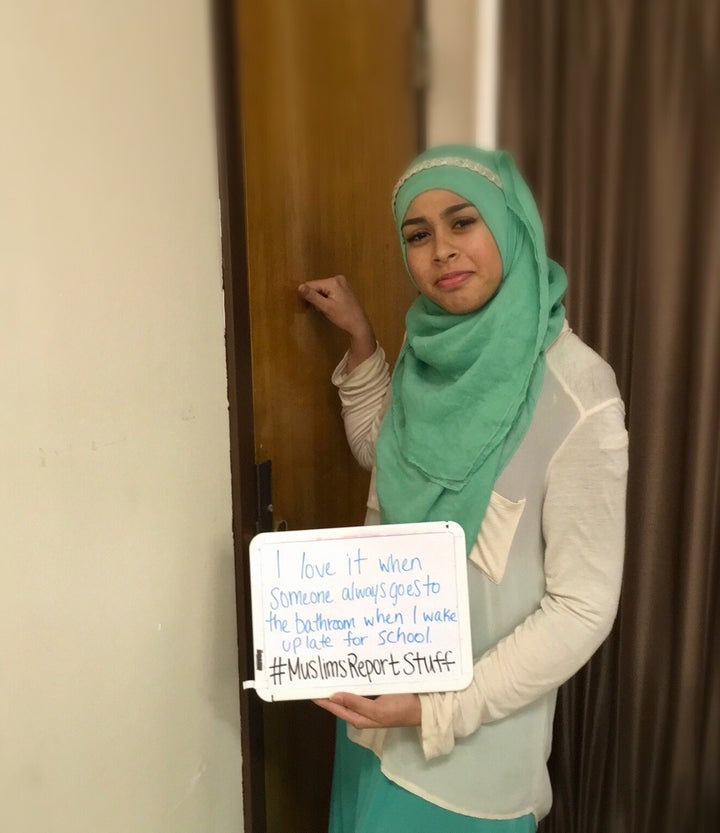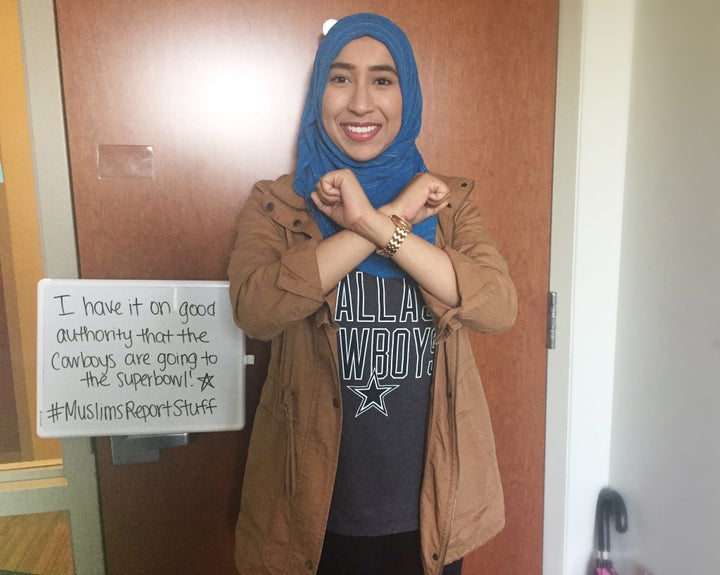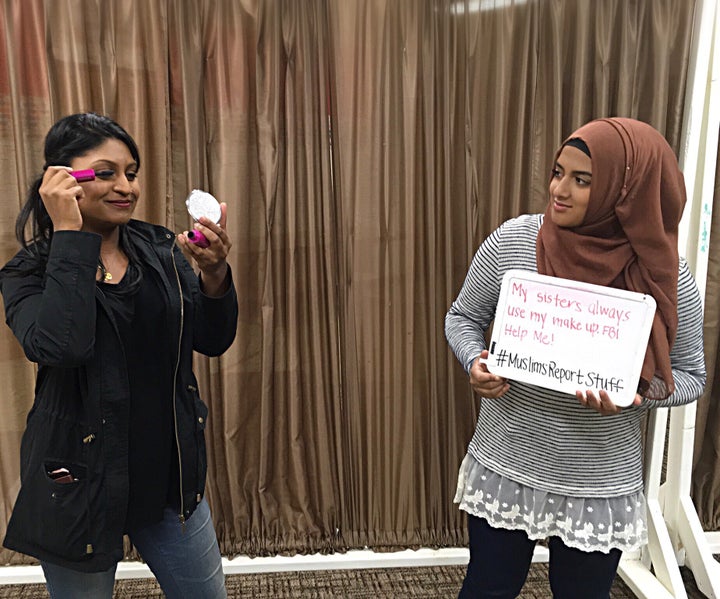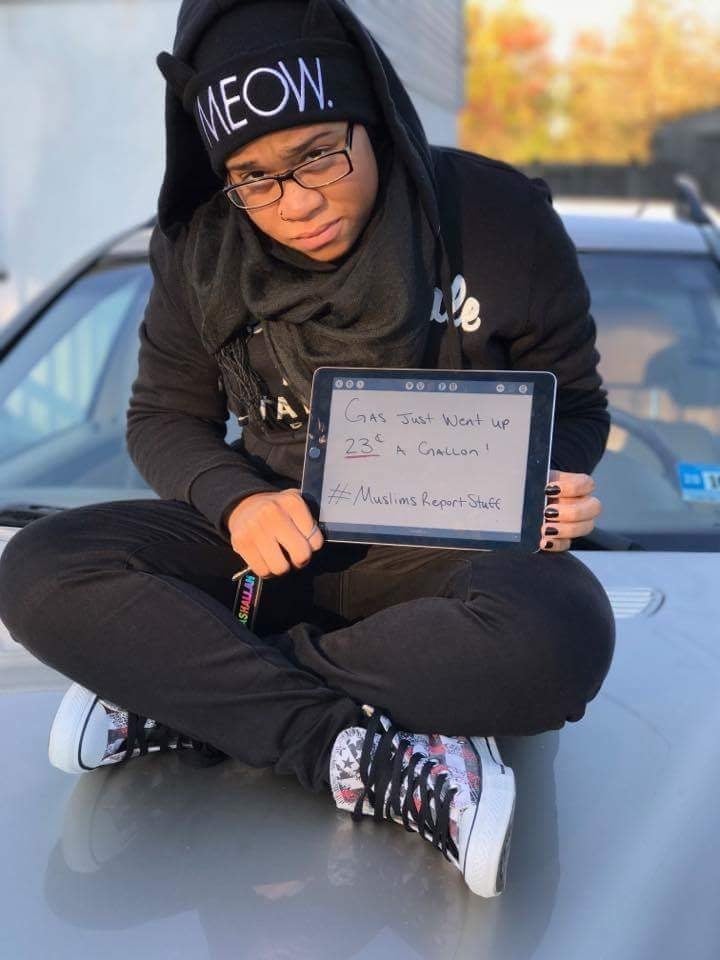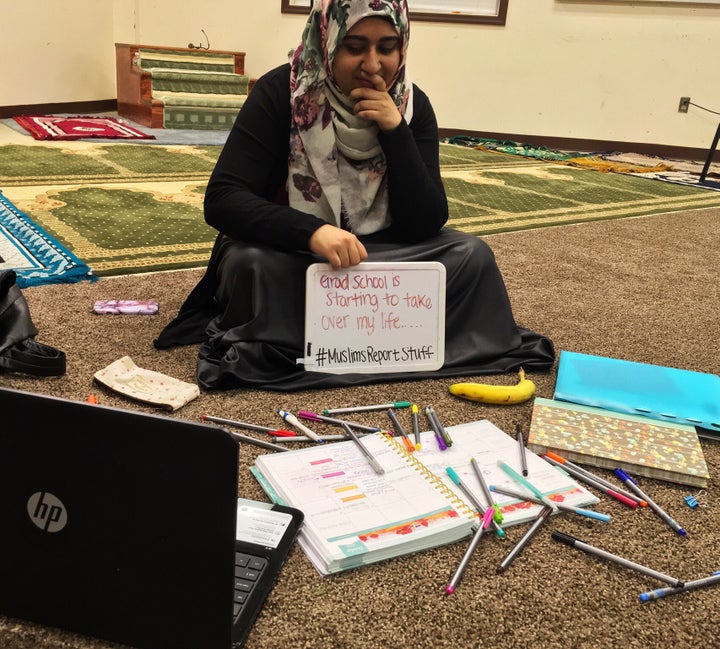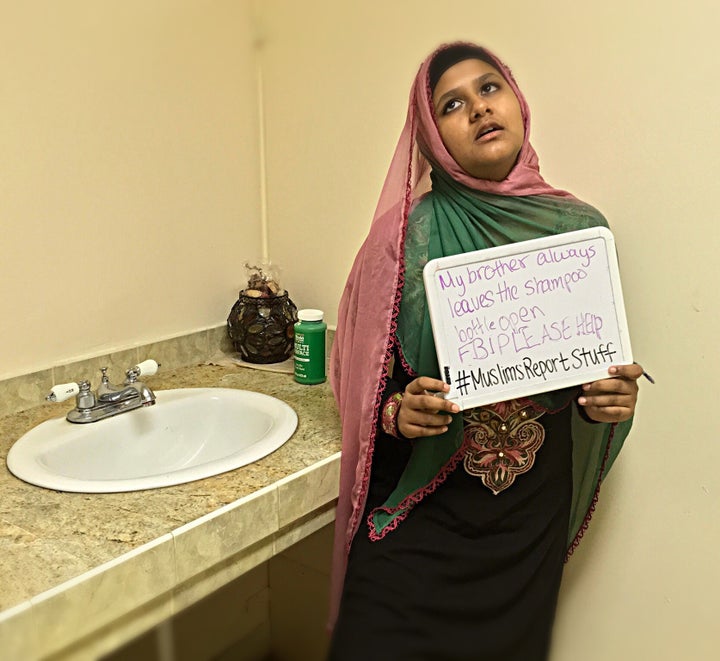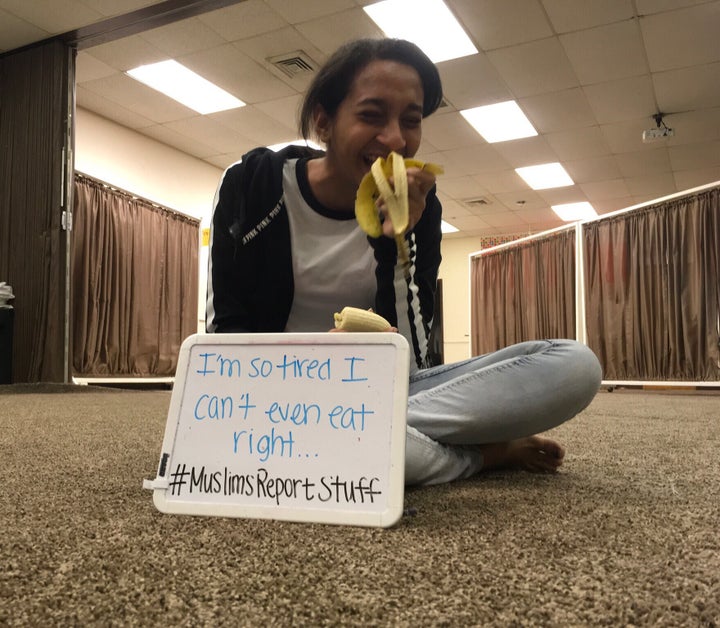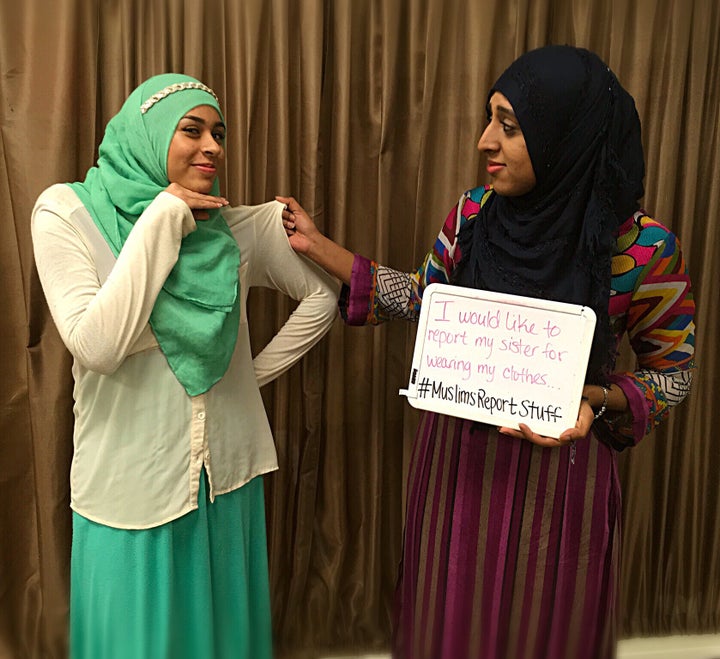 As you can see, this is the kind of breaking news us American-Muslims are capable of. When it comes down to it, Muslims, as well as all minority groups, should not be set apart because of their differences from others, rather, the focus should be on the similarities and importance they bring to society as a whole. We all want to vote for the right person for our country, and instead of asking us to report suspicious activity in our mosques and communities, we should be allowed to worry about our jobs, health care, debt, education, and how each candidate plans to execute their plans just like everyone else. #MuslimsReportStuff
The Huffington Post is documenting the rising wave of anti-Muslim bigotry and violence in America. Take a stand against hate.
Calling all HuffPost superfans!
Sign up for membership to become a founding member and help shape HuffPost's next chapter