A Collaboration on Souvenirs That Travel Bloggers Collect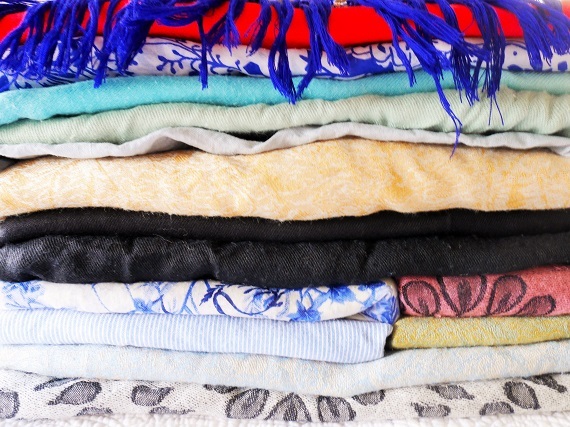 I always have a slight internal struggle with myself when travelling as I am an extreme lightweight packer and ultra stubborn about carrying anything extra. I don't want to lug around any awkwardly shaped, breakable or heavy souvenirs. For me a souvenir needs to be both meaningful and unique but portability is also key.
"A great souvenir is a singular tangible memory keeper, an almost metaphysical object" unknown
With this in mind my most common souvenir is a scarf. I never pack scarves anymore but instead purchase one (usually at a local market) on the road. I have scarves, shawls and pashminas from all over the world including Cambodia, Bolivia, Germany and Malta and the last time I was in Singapore I went a bit nuts at Little India and ended up with something like 8! Obsessive. But seriously if you're ever there the quality is amazing and they are a bargain!
For me a scarf fits my criteria for the perfect souvenir. They're lightweight, portable, unique and functional. I can wear them daily and each one evokes memories of moments and experiences collected.
I also collect Christmas decorations and will buy one or two a year. This is a great way to collect a piece of handicraft that is unique to the place you're in eg Batik in Indonesia, mini leprechauns in Ireland, an Eiffel Tower from Paris. It also makes decorating the Christmas tree even more fun as the small, precious mementos remind you of that gorgeous souk in Morocco or drinking mulled wine and getting caught in the snow at a Christmas market in Germany.
I asked a few other travel bloggers what they collect while on the road and this is what they had to say about collecting souvenirs...
Jessica from Thrifty Traveler Tips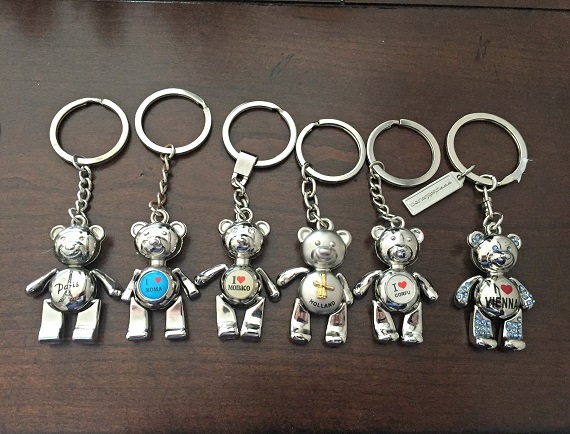 Since I was a young girl, my dad would travel for business and collect bear keychains that he would bring back as souvenirs. He always let me play with them before I proudly helped him put them on his keychain stand. Naturally, when I started exploring the world I began collecting these bears I had grown up seeing as an inexpensive way to remember a city or country. Every time I see one of these adorable little bears, I snatch one up to add to my collection. While my collection is not as vast as my dad's collection, I have a feeling I will catch up, and even surpass, the number of bears he has collected so far. I also love that these are easy presents to give to my friends and family when I visit a country they have always hoped to visit or one that they love. These bears symbolized travel and adventure for me as I grew up and I am very proud to continue the tradition of collecting them along the way.
Sonja from Migrating Miss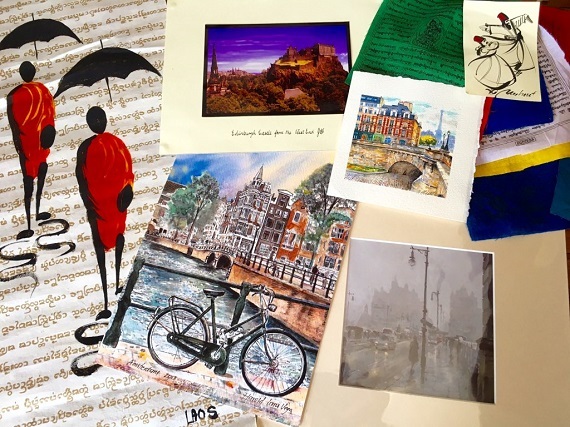 Collecting souvenirs on holiday becomes a bit of a problem when you move country four times in four years, and travel a lot in between. This makes my favourite memento to collect something small or easily packed. I like to collect local artwork. I love the whole experience of it. Buying something from an artist on the street, a market or a small independent shop, if possible from the person that created it. Then when I move to a new country I have something to put on the walls of my room to make it feel like home, surrounded by pieces of my travels. Each piece with a story behind it, reminding me of when and where I bought it.

Madi McKee from The Restless Worker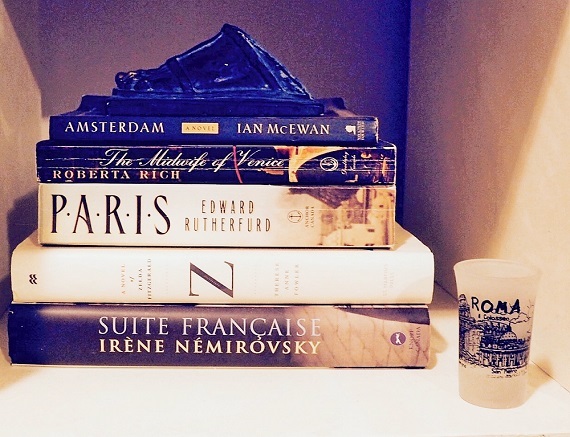 I can almost pinpoint the exact moment I decided that shot glasses were going to be my go-to souvenir for countries and cities that I visited. I was 16 at the time and it was my first trip overseas to Ireland. I was at a souvenir shop looking for something to take home, when I spotted a set of three shot glasses. As a typical teenager I thought it would be so cool to come home with shot glasses from another country. I guess it was for a bit, until I started travelling more. It's one of those items that you can literally get everywhere you go, the only place I've travelled to that I found didn't sell shot glasses were the Gili Islands in Indonesia. I've now collected over 20 shot glasses (a combination of countries and cities) and am having quite the hard time finding space for them but it's one of those things that I just can't stop now that I've started. I've had to get pretty creative in finding ways to incorporate them into my apartment! Here's a tip: they make great tea candle holders!
Cathy Merrifield from at Roar Loud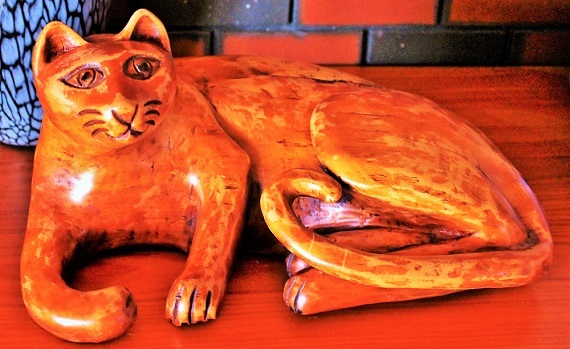 Each trip I go on, I love having a collectible to remember the trip. In Jamaica, I was looking for a wooden cat. The merchants there didn't have any I liked. Since they wanted the sale, they came back to my hotel's beach days later with a beautiful large carved cat. I wasn't sure how I would fit it in my luggage, but I couldn't say no after all the effort they went through!
Years later in Tanzania, I went to a market once again looking for carved cats. I found a gorgeous wood carved bowl with a leopard on the inside, that after a little bargaining was mine. At that same market, we also bought a wooden carved giraffe mask. With little room on shelves in our house, I thought the mask on the wall would be a good choice. I love looking at these collectibles and remembering the great trips!
Liesbeth Donné from Lili's Travel Plans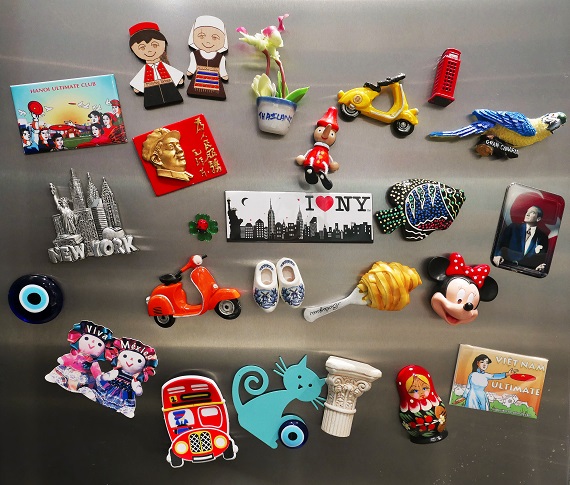 I'm the collecting kind of girl. You know, the type that keeps everything. I've always been that way, ever since I was little. In my room I had a complete collection of tiny porcelain figurines (blame it on the 80's), all arranged perfectly on my shelves. Every time I got one, I kept it. Every time I went on a school trip, I bought a new one.
Today, the porcelain figurines have been replaced with things I bring home from my travels. The map drawn on a small piece of paper by the analphabetic man that helped me find my way in Mexico, the handmade 'instrument' I bought from the girl who watched my bike while I was visiting a temple in Thailand. When I'll be finished renovating my house, I'll put them on a shelve. Each and every one of them.
In the meantime, I hold on to my collection of fridge magnets. They hardly have the same emotional value as all those other tiny items, but they do remind me of all the great adventures I've lived over the past years every time I'm hungry or thirsty. Not bad, is it?!?
And you? What souvenirs do you enjoy collecting?Thanks for reading from awanderphile.com
Support HuffPost
A No-B.S. Guide To Life
Related
Popular in the Community