We struggle with it every day: the conflict between our belief that women should celebrate their bodies and the constant public criticism of women's appearances that communicates the exact opposite message.
So when we came across this incredible comic drawn by Colleen Clark that deals with that ongoing battle, we had to share it.
Clark, a 20-year-old Illustration student at Columbus College of Art and Design in Columbus, Ohio, completed the comic over a 16-week semester. "I love the phrase 'write what you know,' so I chose to write about what I know best: feeling ashamed, embarrassed, and hateful of my body," Clark told the Huffington Post in an email.
Clark found the second page of the comic particularly hard to draw. "That giant naked woman is a representation of my own body and how I see it," she said. "I knew people would be disgusted by that drawing, but I look a lot more like that woman than the women in the thousands of ads I see every day. I needed to draw it for me and for the majority of women in the world who look more like her than supermodels."
"[I]t has been difficult to draw and to talk about, because of how close this topic is to my heart," Clark wrote on her Tumblr. "I really hope people can relate to it at the very least, and that it can help someone think of their bodies a little differently at the most."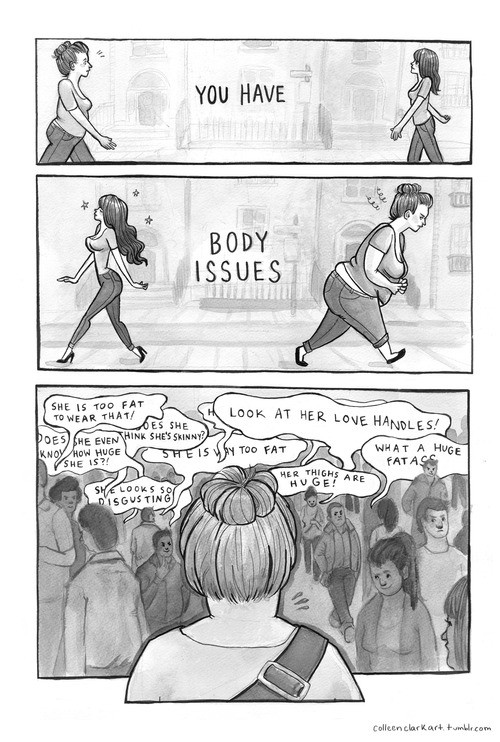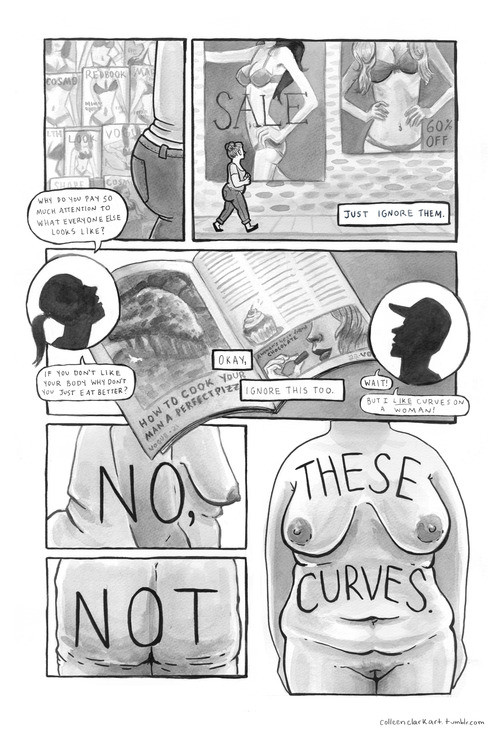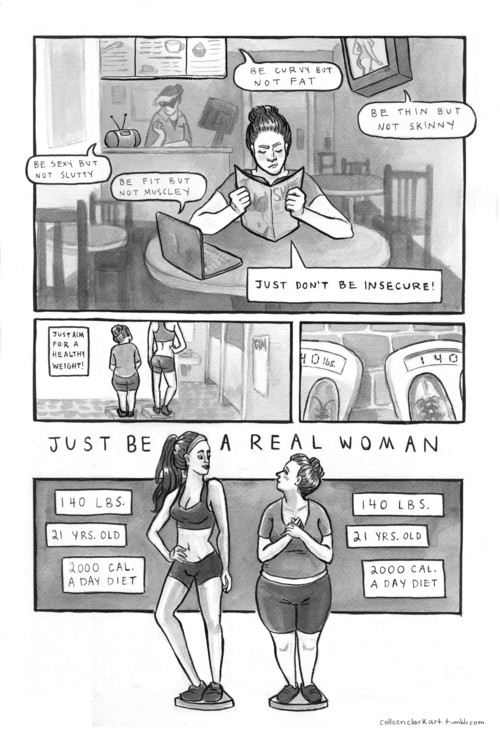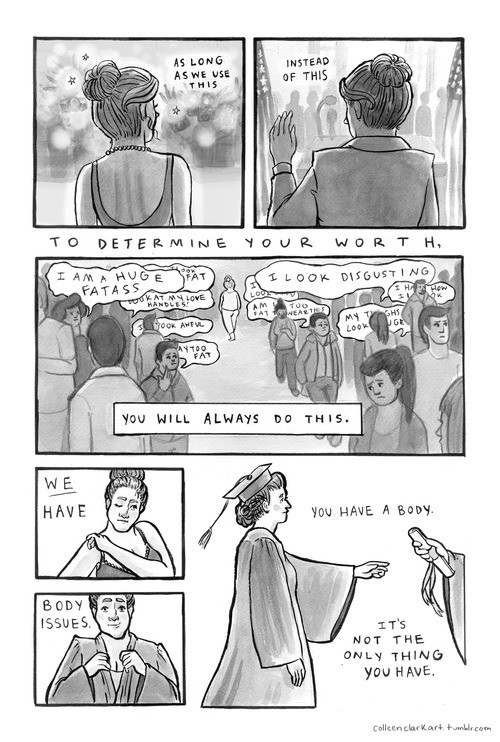 All images belong to Colleen Mary Clark and are reproduced here with her permission.
Related
Before You Go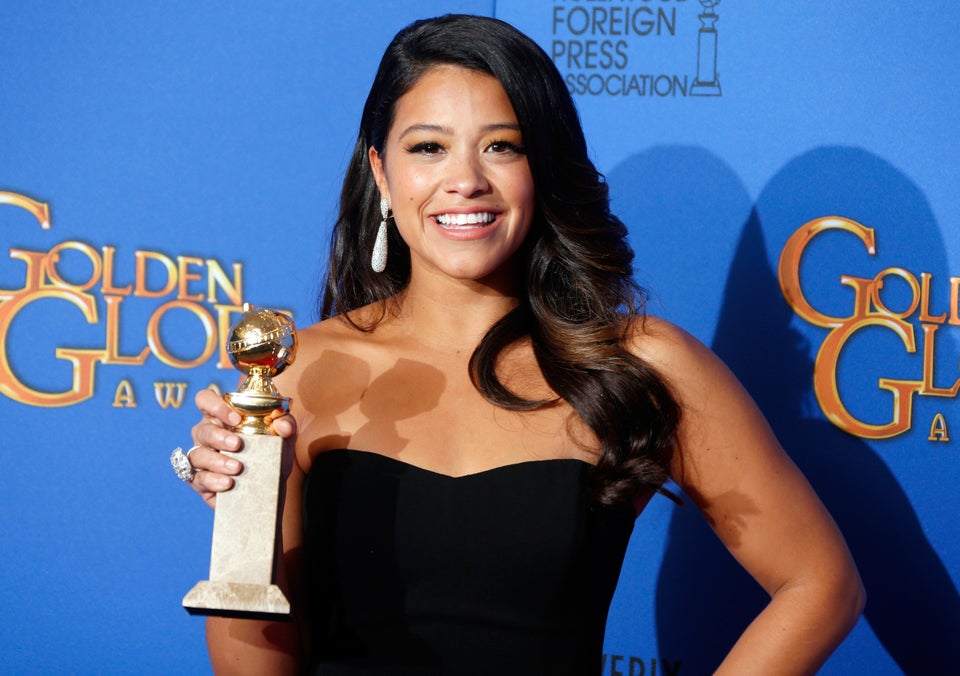 Meet Our Body Image Heroes