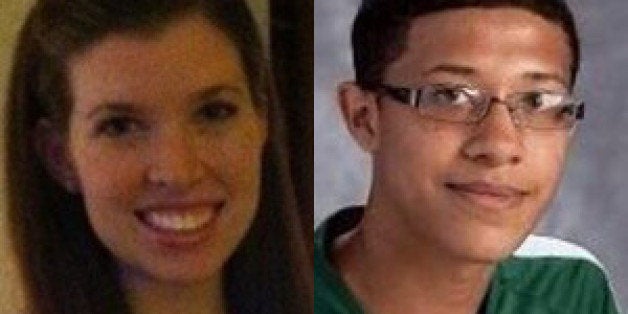 The 14-year-old charged as an adult Wednesday with killing a Massachusetts math teacher took the life of a "very, very, respected, loved teacher," Essex District Attorney Jonathan Blodgett said, according to the Associated Press.
"It's a terrible tragedy for the entire Danvers community," he said.
The allegedly murdered woman is Colleen Ritzer, 24, who was reported missing on Tuesday night when she didn't return home from work and calls to her cellphone were unanswered.
Police found blood in a Danvers High School bathroom and eventually discovered Ritzer's body in the woods behind the school. Philip Chism was arrested, charged as an adult with Ritzer's murder and ordered held without bail on Wednesday at his arraignment.
According to court documents, Chism -- a student at Danvers High School -- was arrested based on video surveillance, evidence found at different places as well as statements given by Chism.
As word of Ritzer's untimely death spread through the town, neighbors, coworkers and students described Ritzer with effusive praise.
"She was gentle, with a big smile," said Mary Duffy, who lived next door to the Ritzer family in Andover for more than 20 years. "She was just always interested in being a math teacher."
The 2011 Assumption College graduate had an active life on social media, which she used to interact with her students.
Her accounts were laden with displays of encouragement and local pride. Besides using Twitter for practical reasons -- like giving homework assignments -- she cheered on students to excel on SAT tests and exhorted them to essentially live by the Golden Rule.
Her Facebook profile included a photo of the Boston skyline with the phrase "Boston Strong" in dark clouds, the rallying cry for unity in the city after the deadly bombings at the Boston Marathon in April.
Even on Pinterest, she pinned inspiring words that showed an apparent dedication on her part to connect with the most difficult students.
Locals mourned her death on Twitter, too.
Ritzer was the oldest of three siblings, according to the Globe.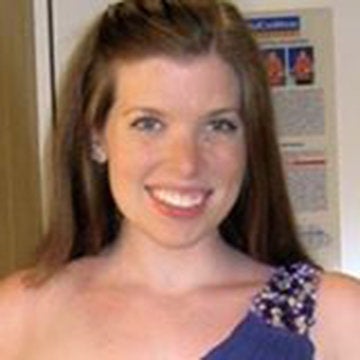 Philip Chism Murder Case
Popular in the Community