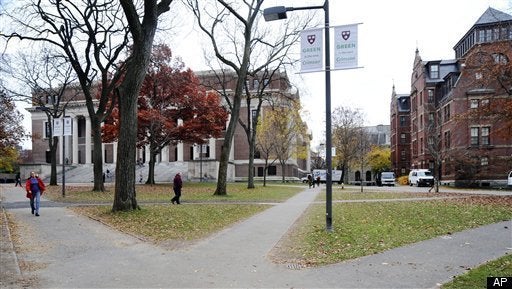 1. Parents often ask, "How can I get my son or daughter into the best, highest ranking college?" What does the word 'ranking' actually mean?
From 20 years of working with student applicants, I have learned that this is the wrong question to ask. The more appropriate question is, "How can I help my child get into the best college for him or her?" College rankings, as in US News and World Report, are based on such things as the acceptance rate of a college (the lower, the better), the number of applications received by a college (the more, the better), alumni contribution rate (again, the higher, the better), and a college's academic reputation as judged by college presidents, provosts and deans of admissions. These factors have little effect on whether a college's educational opportunities and lifestyle are "right" for any particular student. Everything I know about college admissions says that when students define who they are, what they want in a college experience and then base their college choices on these elements, they have a much better chance of being successful applicants and later on happy students.
2. The importance of the campus visit cannot be overlooked
A critical part of developing a good college list and, ultimately, making a wise final choice is visiting colleges so that you can get a true sense of what campus life is really like. It is preferable to visit when college classes and activities are in full swing, but any college visit is better than no visit at all. Students should also know that many colleges give admissions preferences to applicants who show "demonstrated interest," that is, both the quantity and quality of contact students have with a college that indicates their perceived likelihood to enroll should they be offered admission to the college. One of the strongest demonstrations of interest is visiting a campus.
Prospective and accepted students for whom college visits are financially problematic should speak with admissions officers about assistance with travel and other expenses. If that doesn't work out, there are any number of websites that offer students the opportunity to take virtual college campus tours.
3. Students should make contact with college admissions officers
Did you know that every four-year college in the United States has an admissions representative assigned to every high school in the U.S.? More importantly, it is these admissions reps who probably first read your applications. Getting to know college reps can be very useful, especially if/when they turn out to be student advocates and argue their cases in admission selection meetings. If you don't know who the college representatives assigned to your high school are, simply call the respective admissions offices and ask for their names and e-mail addresses. Then send a brief e-mail to introduce yourself and continue to communicate throughout the admissions process.
4. Rather than try to guess what activities are going to most impress college admissions officers, choose activities that you love to do
After grades and test scores, colleges are very interested in what students do with their time when they are not in school -- that is, in the afternoons, evenings, weekends, summers and school breaks. Although true a few years ago, today it is a myth that admissions officers look for well-rounded students. In fact, colleges want freshman classes that are well-rounded, filled with a mix of students with different personalities, backgrounds, and interests.
Choose activities that you love to do. That can be anything from participating in a sport to working in a job that is related to a future career to helping friends, parents and teachers use their computers (or software) to teaching cooking to preschoolers (helping them learn math and reading through recipes) to producing artwork of any kind to writing a blog about your passion and/or for your high school or a local newspaper to volunteering for a cause that's important to you to helping rescue animals because you want to be a vet someday. Just so you know, these kinds of activities are great fodder for college application essays. When in doubt in college admissions and life in general, it usually pays off to dare to be yourself.
5. A little follow-up can go a long way
Admissions officers often talk at length about the impact a brief "thank you" note can make on them. Whether you speak to your college rep on the phone, or meet him or her face-to-face at your high school or at a college career fair or on a college visit, be sure to follow-up the encounter with a short email or note. It's useful to indicate something you learned from the conversation and thank the person for his or time and interest.
Related
Popular in the Community