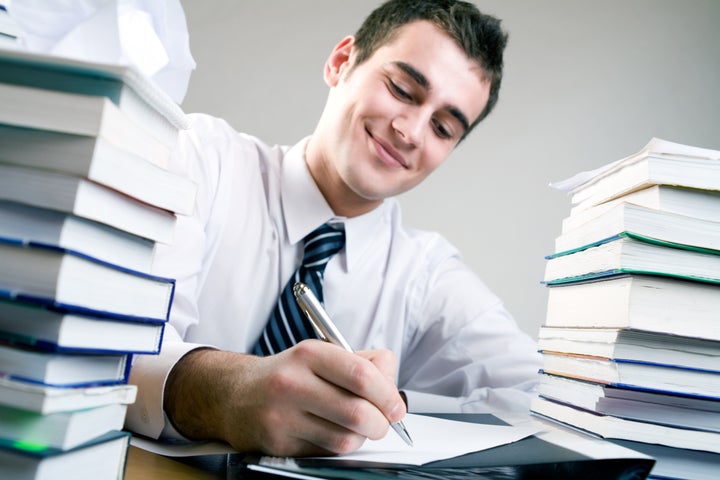 Did you know that each four-year college in the United States has a college admissions representative from their college assigned to every high school? Yes, even your high school has an admissions officer assigned to it by the different colleges. What we're talking about, is someone who is on the staff of the on-campus admissions office, not an alumnus or alumna who lives in your hometown.
What Territories Do College Admissions Reps Have?
College admissions offices usually divide responsibility for high schools by geographic region. In other words, an admissions office might assign New York City and its boroughs to one officer, Southern California to another and the states of Idaho, Montana, Wyoming, South and North Dakota to yet another.
Exactly What Do Reps Do?
A part of the job description for every representative is spending time (usually in the fall) in their assigned geographic areas, meeting high school counselors, getting to know the schools, holding admissions meetings for students at individual schools or offering larger meetings for many high schools at a local hotel or large high school auditorium.
Admissions reps also participate in joint admissions meetings with other colleges. An example of this is the "8 of the Best Colleges" Receptions that involve Claremont McKenna College, Colorado College, Connecticut College, Grinnell College, Haverford College, Kenyon College, Macalester College and Sarah Lawrence College. And, of course, there are the forty colleges that are identified by Colleges That Change Lives.

What's Most Important for You to Know?
Of greatest relevance to you, though, is the role college representatives play during the admissions process. While every college has its own selection process, often it is the admissions rep assigned to your high school who first reads your application, rates it according to some prescribed set of factors and writes a summary comment. Sometimes the application then goes to other admissions readers, sometimes to a committee and sometimes straight to the Dean of Admission for the final decision of Admit, Deny or Waitlist.
If you are able to meet face to face with an admissions representative and make a very good impression -- particularly in an official admissions interview -- that rep might become an advocate for you, arguing your case in admissions selection meetings.
I know about this first hand because when I was on campus and bumped into the Dean of Admissions of the university where my son went to college, he said, "Oh your son, Pete (not his real name)! You know, Ms. X in our office met him at an admissions information session and was so impressed that she became his advocate throughout the entire admissions process!" Needless to say, that caught my ear and warmed my heart. More importantly, that's when I first found out about the importance of college admissions representatives. And now I pass along that knowledge to you.
How and When to Communicate with College Representatives
There are a number of ways in which you can communicate with a college rep, including:
Sending an initial email and then other subsequent emails back and forth
Meeting him or her at your school during an official rep visit
Going to a college for a personal, one-on-one admissions interview
Meeting the rep at a local gathering in your hometown or at the National Association for College Admission Counseling annual College Fair in your hometown
The goal of these encounters is for the rep to "meet you and love you!" According to a study from the University of Rochester that identified factors that mattered in merit award decisions, a "teenager who had serious conversations with the admissions and financial aid office" ended up with an extra $3000 in award money. And so it seems that "reaching out to (admissions reps and financial aid officers) with meaningful conversation can help." It certainly can't hurt!
Popular in the Community