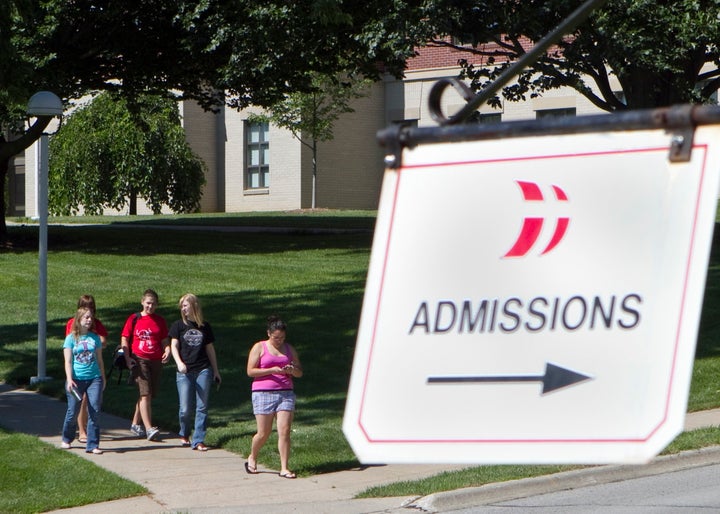 As college admissions have dropped across the board, high school seniors are more pressured than ever to distinguish themselves from the competition. But when it comes to the service portion of the application process, admissions officers have a tip on how to stand out.
Do Something, an organization that encourages young people to volunteer and contribute to their communities, surveyed admissions officers from 32 of the top universities in the country, ranked by US News & World Report. Seventy percent of those queried said they prefer to see a student who sticks with one cause, not one who dabbles in a laundry list of volunteer opportunities.
"It is clear that passion and commitment to something bigger play a key role in their decisions," the authors of the survey noted. "Taking the lead to bring about change in a community will help set a student apart from his or her peers, but communicating depth in that experience is also a determining factor for admissions' officers."
Of those surveyed, 92 percent said they are more impressed with a candidate who spends four years volunteering at a shelter than with someone who commits a short period of time to helping out with a project abroad. But don't let that statistic deter you from building wells in Africa. They'll approve if you manage to turn a brief experience into a long-term mission once you return home.
"Dedication is the true measuring gauge," one officer noted.
For the politically passionate, consider volunteering for your favorite candidate. Sixty-eight percent said they consider unpaid campaign work community service.
"If you are excited about a specific candidate, go help him/her get elected," the authors noted. "If you are passionate about a cause, go rock it!"
How To Write About The Experience
College admissions officers warn that simply rattling off the places a candidate has volunteered, without sharing personal anecdotes, can sound insincere.
"Get personal," the authors suggested. "Focus on how you've changed, don't just list what you did, how many hours you volunteered."
For the applicant who has volunteered for a slew of organizations, consider explaining how all of the experiences fall under one larger issue, such as poverty or human rights. While writing your essay, the officers recommend using such "power words," as "initiative," "personal change" and "leader." But, they recommend avoiding "danger words," which include "showed up," "forced" and "required."
What If You Can't Volunteer?
Ninety-six percent of the admissions officers said that they recognize that there are those applicants who simply can't afford to volunteer since they may need to work to help support their families. Some of those surveyed noted that they regard such work as a "non-traditional" form of service.
The organization advises these candidates to candidly explain their economic situation and to share how they are helping their families out.
"A good citizen," one officer noted, "is more than just public service."
Popular in the Community