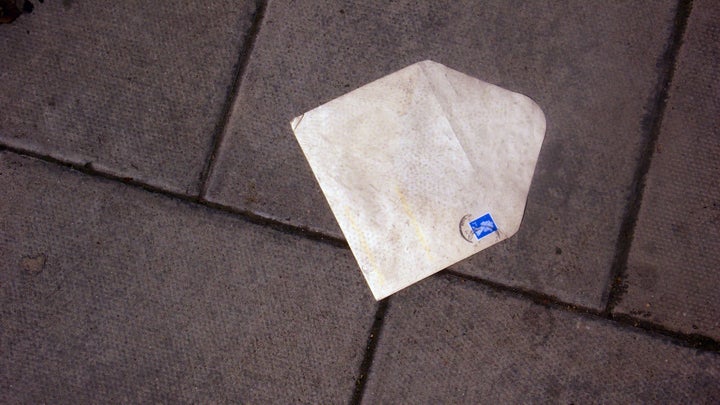 Hollywood might think The Hunger Games is being released this Friday, but college-bound families know the craving for meaty college messages has been on for three months. Early returns suggest applicants will be seeing an increase in three trends that could make April fools out of student and counselor alike, unless we plan ahead. Here's what to expect when decisions come out next week:
Another Year of Increased "No's"
The U.S. birth rate may suggest a decline in the number of high school graduates, but colleges are still receiving record numbers of applications. Two years ago, the University of Michigan received 32,000 applications, and that number jumped to 40,000 last year when U-M joined the easier-to-complete Common Application. Predictions of a flat 2011-2012 may fall flat themselves, if the reports of increased applications at other Common App colleges are any indication.
Since colleges aren't getting any bigger, more applications mean more rejection notices, including no's to students who would have been sure bet admits two years ago. There's a good chance one or two seniors you know will get caught in the surprise; to support them, be ready to talk about the number of applicants again this year, confident you can say it was a record-breaking year.
Waitlists Are Something More and Something Less
Increased applications also means more students will be hearing "maybe" on a day when they had hoped to hear "yes." More than one student has told me that being on the waitlist of a college is actually worse than being denied, since you have no idea if your name is going to be taken off the list, *and* you still have to make plans as if you weren't going to be admitted. It's a good thing senior prom doesn't work this way; imagine how a student would feel on the dance floor when their partner points to someone across the room and says "There's my first choice."
Waitlists may not be new, but their function took a big turn a couple of years ago, when more Duke applicants were waitlisted than admitted. Now most colleges use the waitlist as both an economic necessity and a kind of beauty prize for applicants who would have been admitted just a couple of years ago.
Students know this, but still hope against hope they'll be called off one of the six waitlists they may be on. Make sure they come back from their journey to the World of What If long enough to put a deposit in at a school they will love, just in case all six "could be" schools turn in to "could have been" schools.
If you think all of next week's action will involve only seniors, think again. Hundreds of juniors will see the solemn faces and quiet tears of their role models and decide they know how to make sure this doesn't happen to them -- they'll just apply earlier. Even the most morose senior would tell them this logic is faulty, if they were asked. But it's likely juniors won't be asking anyone about this "discovery;" they'll just act on it on their own.
The college application process is certainly starting sooner, but there are very few reasons to apply to a college in the summer, and many good reasons not to. Mayan predictions aside, make sure the temptation to apply in July doesn't lead to the end of a junior's college world; steer them to a counselor, who can explain why it's better to wait.
Popular in the Community