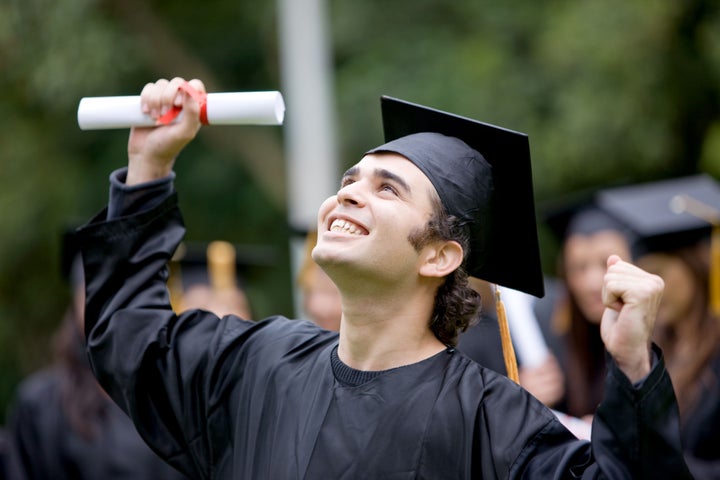 Admissions decisions for the college class of 2016 were recently released and what many anticipated turned out to be the case -- acceptance rates dropped even more at many selective schools, including five of the eight Ivy League schools (where more than 240,000 applications were submitted for 23,000 spots). The truth is, these schools are reaches for everyone!
College admission at the nation's most selective schools has become much more competitive over the past decade. To add some perspective, keep in mind that the parents of today's high school students likely applied to college 20 or more years ago. In 1991, the acceptance rate for the University of Pennsylvania was 47 percent and this year it is down to just 12.3 percent!
According to the Department of Education, there are 3.2 million graduating seniors in the U.S. just this year and the number of international students in the U.S. has increased by 22.3 percent since 2007. More students are submitting more applications, and many colleges have seen an increase in numbers of applicants. Compared to schools like the University of Chicago (up 16 percent) and the University of Virginia (up 18 percent), Yale's increase of 5 percent doesn't seem so bad, right? To put it in perspective, that represents 1,379 applications. This year Yale welcomed 1,351 freshmen students, which means that this year's increase in applications alone was enough to fill the freshman class, never mind the 27,000 other students who applied! Unfortunately, despite an increase in applications, many colleges are not expanding their freshmen class size.
Ultimately, there are no guarantees when it comes to college admissions. Many students get their hearts set on one school, and if they don't get in, it's the end of the world -- this is exactly the wrong attitude to have! It is important for students to have a balanced college list of schools where they will be happy and successful. I usually recommend that students have three to four reach schools (prospect of admission under 25 percent), four to five target schools (prospect of admission 25-60 percent), and two or three likely schools (prospect of admission more than 60 percent). Ideally, students should have 10-12 first-choice colleges and should feel a bit disappointed if they don't get into any one of them, regardless of the selectivity of the school.
Students need to be sure that every school that ends up on their final college list is one that they are committed to and would be happy to attend. Even with the popularity of the Common Application and the Universal Application, many applications have supplements, which take a considerable amount of time and effort. Many colleges, including five of the Ivy League colleges, have a variation of the "Why this college?" question on their application supplement.
Students should be able to answer this question by conducting intensive research on all of the schools on their college list.
Students -- if you do the proper research, delving both into your prospective schools and yourself -- you will see that many colleges fit your academic and social criteria, but also that some don't. Through research, you might even identify schools you didn't know about but that might be a great fit. Research does more than help you identify a good fit or tell a counselor why you want to attend a particular school -- it can also help you draft amazing supplemental essays.
There are many factors to consider when choosing which colleges to put on your final college application list. Do not be swayed by name recognition alone! Look off the beaten track and think outside the Ivy League box.
While the admissions data can be intimidating, there is no need for students to panic. There are 3,700 colleges in the US, and more than 80 percent accept over half of their applicants. So while Harvard's 5.9 percent acceptance rate might seem discouraging, rest assured that there are literally hundreds of excellent schools you may never have heard of, which offer great opportunities to reach your academic and personal goals. After all, your college experience, and your life are what you make of it.
Popular in the Community