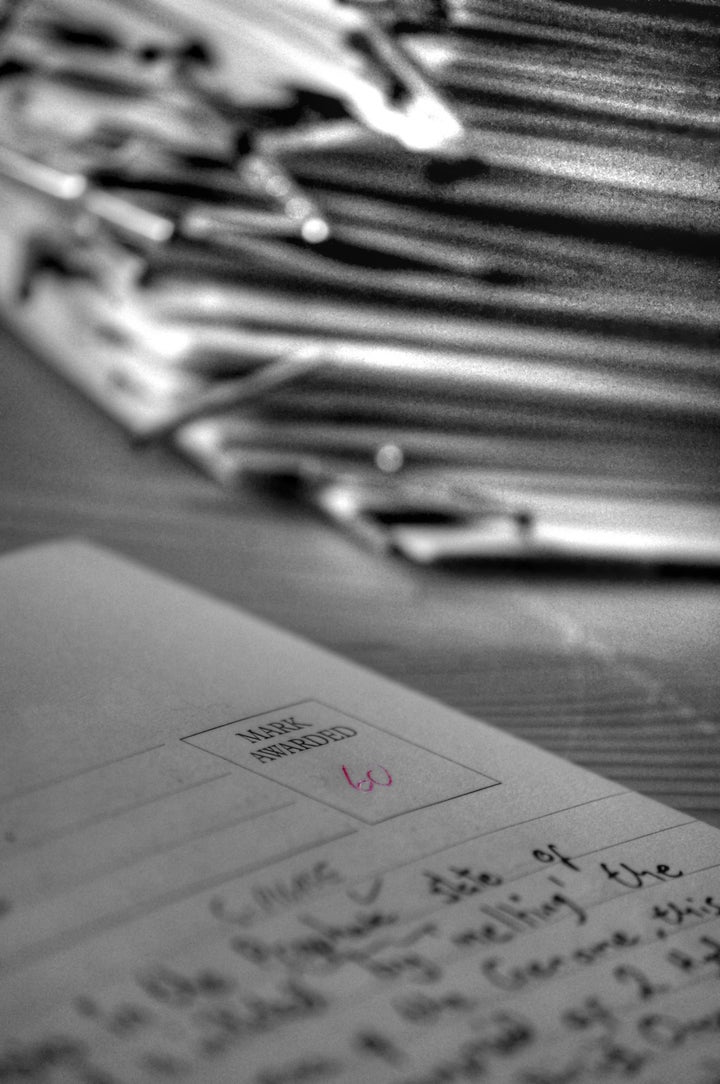 For high school seniors and their families, 'tis the season for a certain kind frantic extracurricular activity: cranking out college application essays. The notorious Common App Essay -- 250 to 500 words -- has replaced the sonnet, the novel, and the screenplay as the most popular literary form of the day. The additional essays on the Common App and the supplementary applications aren't all that many words when added up, but they can feel as daunting as a doctoral dissertation.
Everyone knows how important these essays can be. The conventional wisdom is that they can move a candidate from the 'Maybe' pile to the 'Yes' pile. With many top schools admitting fewer than 10 percent of the highly qualified applicants, this can give you a huge advantage.
The conventional wisdom is also that the essays have replaced the interview, though some students are still able to meet admissions officers when they visit college campuses. But whether you interview or not, the essays are critical, because they will accompany your application and be used to evaluate you throughout the process.
As every writer and editor knows, there are no short cuts to writing well. It's almost unheard of that one or two drafts will do the trick. So the first rule of any writing endeavor is Take Your Time. Don't save these essays until the night before they're due. You may think you can get away with that, but college admissions officers will be reading thousands of essays, and it will be easy for them to tell the difference between polished work and the 3:00 a.m. Caffeine-Fueled Essay. (November 1 is the deadline for most early-decision/early-action; January 1 for most regular applications, though there are many variations; check each school's website.)
As you move toward the deadlines, keep these other tips in mind:
Do:
1. For the Common App lead essay, write about something that really matters to you, but remember that you are applying to a school. Schools want to know that you are interested in academics, that you're a serious student, and that you'll bring energy and enthusiasm to that part of college. It's fine that the essay is about something other than academics but it must reflect your abilities and interests as a student.
2. Speak plainly and personally. Tell a story about an experience, and then reflect on how the experience influenced you, including your academic or career plans.
3. Coordinate your essays -- long and short on the Common App, plus supplements -- to make sure you don't repeat yourself or use the same experience twice. Each essay should showcase a different talent, interest, or part of your history.
Don't:
1. Don't consult the thesaurus and "try to sound smart" by using big words and dry, academic language. Be specific, vivid, and personal in your writing, so we can hear your voice.
2. Don't write about the Harry Potter books, even if they are your all-time favorites. Instead of standing out, mentioning HP will make you indistinguishable from millions of other fans.

3. Don't read college essays online or in books unless or until you're very close to finishing your own essays. It can be intimidating to see other finished essays when you're insecure about whether you can do your own. I think it can be useful once you're well into your essay and perhaps wondering how to end it or whether you've done the assisgnment. Keep in mind: many if not most of the essays you'll read in books or online will be longer than the current 500-word maximum, as that maximum word count was only instituted two years ago. As you write your essays, you can write longer than 500 words, to get in touch with your best material. It's easier to cut than it is to create.
Writers like metaphors. Writing these essays is a long, cross-country race, not a sprint. Pace yourself. Stop if it hurts. Ask for help. Keep your eye on the finish line but try to enjoy the journey along the way.
Elizabeth Benedict coaches college and grad school applicants at Don't Sweat the Essay. She's the author of five novels and several books of nonfiction, and editor of two anthologies. She taught creative writing for more than 20 years at top colleges and universities.
Popular in the Community