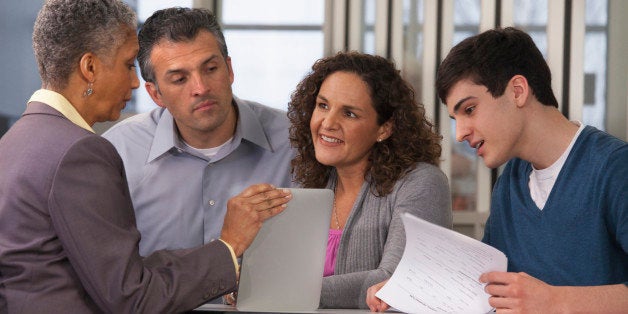 If there is a more stressful time in a parent-of-a-teenager's life than the college application season, we don't know about it. How can parents turn it down a few notches and stop the family dynamic from heading off a cliff?
We asked a few experts how parents can reduce their stress and here's what they said:
O'Connor's advice -- besides "go see the high school counselor in the spring of your student's junior year," is to realize you have two experts at your fingertips: your kid and the counselor. He suggests starting with you kid. Rather than take over the application process, let you son or daughter know that you'd like to have a 20-minute check-in conversation weekly where they will tell you the progress they've made and you can remind them of upcoming deadlines.
From O'Connor's blog on the topic: "Teenagers often seem feisty, uncommunicative, and embarrassed by your every move. Ask them about college plans, and you may as well be doing the Macarena at the bus stop. You need an approach that shows respect for them as independent people, interest in their opinions, and an understanding of their values. So go buy a pizza."
Pizza: the universal bridge between the generations.
That second expert is your school guidance counselor. If you blew it last Spring, call ASAP for an appointment and come to it prepared with a list of questions. Understand this is crunch time for counselors. Many schools have just one counselor to help hundreds of kids.
2. Remember this isn't really about you.
Parents need to remember that they are the parents of the applicant, not the applicant, said Kevin McMullin, founder of Collegewise -- a college admissions counseling company that became the admissions division of The Princeton Review in 2012. McMullin, author of "If the U Fits: Expert Advice on Finding the Right College and Getting Accepted," also writes a daily college admissions blog. The applicant, he notes, is the one who has to take the SATs while trying to get through AP Chem and find the time in between to submit multiple applications to colleges so they can be judged by strangers. How's that for pressure? Parents? They mostly need to contain their own stress and be supportive.
"When you feel the stress starting to get to you, take a breath and remember that your kids are the ones who need support," he said.
3. There are some things that parents just shouldn't do for their kids.
McMullin suggests that you don't write the college essay for them, don't call the admissions office on their behalf (schools think it's weird and wonder why the student isn't capable of calling himself) and for the love of all things holy, don't hire a private detective to learn more about the members of the admissions committee.
Yes, says McMullin, he worked with a student once whose mother was so intent on her kid getting into Harvard that she hired a private investigator to do precisely that.
Instead, become you kid's cheerleader and voice of reason.
4. Your role is to be a role model.
Your kids need you to model how a responsible, healthy, sane adult handles what life throws at you, McMullin said. "You have experience facing stressful situations, making big life transitions, and dealing with disappointment. Now is the time to show your kids how it's done." In other words, be a willing listener and an enthusiastic cheerleader. Provide the voice of reason. "And remind them that no matter which colleges say yes, you're still going to love them," McMullin says. That, and they still need to take out the garbage when you ask them to.
5. Surround yourself by a sea of calm.
If ever there was a time to disassociate from the Bragging Mothers Club, it's now. Sure you have spent years listening to how Jenny spent the summer dancing with Alvin Ailey and how Microsoft is in talks with their 14-year-old over the software he designed. This is absolutely not the time you need to hear a constant barrage of how great Brian did on his SATs and how difficult it is to chose between the three Ivies that offered him full rides. Instead, trade this crowd in for the one who celebrates the fact that your kids have survived high school and are on the brink of moving on to college, where the first step of independent adulthood awaits. Celebrate every college admission, even the one from your safety school. Be happy and proud and joyous. And that's a whole lot easier to do when you aren't involved in the academic arms race, as McMullin calls it. Bottom line: Associate with parents who care more that their kids end up happy in college than they do whether those schools are Ivy League.
6. Take advice from many corners, but weigh it accordingly.
Friends and neighbors who have "been there, done that" are a ready source of information. The problem is that college admissions change from year to year. "There's a reason you don't ask your doctor to do your taxes or your accountant to diagnose your knee pain. Instead, go to the right sources," said McMullin.
There is an overabundance of information online; perhaps even so much that it confuses you. Give it a rest. Your student's high school counselor, colleges' websites, representatives at college fairs, and students who attend the schools are good sources. Private counselors who come recommended by someone you know who has used them are also a good option.
7. Pay for help.
Money can't buy happiness, but in some cases in can provide some peace of mind. Privately paid for guidance counselors -- at least the good ones -- know the ins and outs of the system. They know which schools get fewer applicants in certain majors and have a liberal policy about letting you switch majors once you are admitted. They know which schools are the most generous with financial aid. One cause of parental stress is the realization that your teen's school guidance counselor is overwhelmed or otherwise just unable to give you the depth of service your student needs.
8. Stay involved but do it this way.
Filling out financial aid forms is definitely in the parents' purview. Your kids don't know the family's financial situation as well as you do. Most colleges and universities have a Net Price Calculator on their website. It's just a tool that gives you a ballpark idea of what your family contribution is expected to be. Mind you, this isn't the actual financial aid applications you will need to fill out, but it can certainly keep you occupied and feel you are making a contribution with any idle time you have. You can also plan the college visits, booking the tours, figuring out where to stay, how to get there. Think of it as vacation planning with a purpose.
9. Treat rejections like high school breakups.
McMullin says that some parents react to college rejections by second-guessing the approach their kids took, wondering what would have happened if the test scores had been higher or if the essay topic had been different. This makes kids feel worse. Warren Buffett, Steven Spielberg, and Tom Brokaw were rejected by their first choice colleges and they turned out just fine, he notes. Like a breakup, the faster your student can move on, the better. "Tell your student that the offending college blew it, and be the one who reminds them that there are plenty of other great college options in the educational sea."
10. Buy the sweatshirt
A parent who's proudly decked out in her kid's new school colors is shouting to the world just how proud she is of her soon-to-be-college freshman. Once your student picks a college to attend, go ahead and buy yourself a sweatshirt, said McMullin, who adds, "[And you get] extra credit if it actually has the word "Mom" or "Dad" on it (like, "NYU Mom.") Think of it as your last chance to embarrass him on home turf.
Related
Before You Go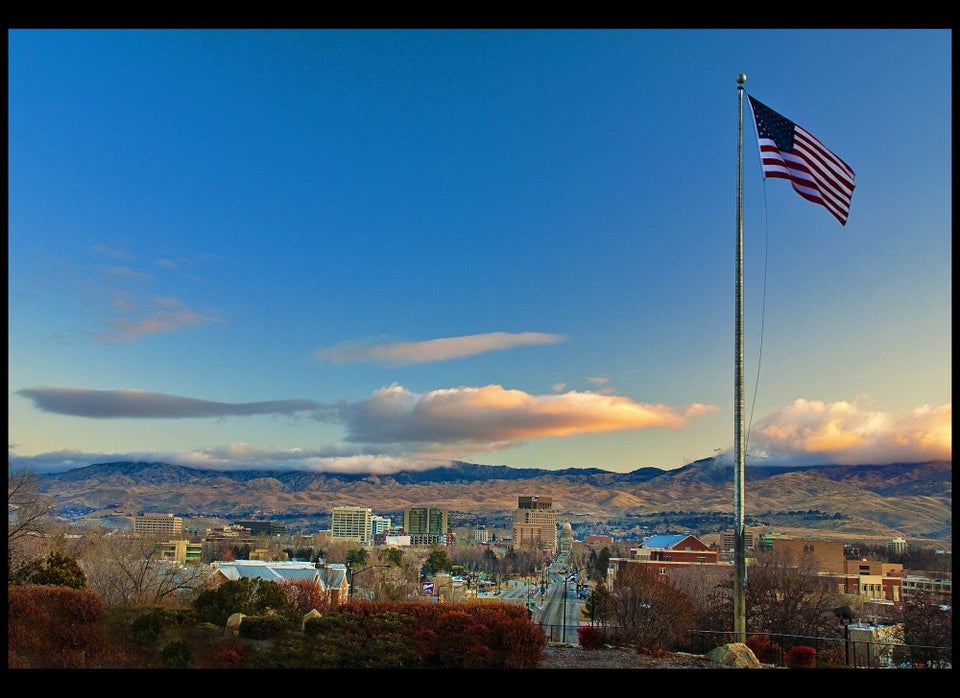 Great College Towns For Retirees
Popular in the Community