You may be stressed out as you run around town for last minute holiday preparation or gifts. Rest assured, your high school senior has much more anxiety associated with finalizing her college applications. Parents, even at this point in time, it is not too late to strengthen your child's applications and increase her odds of admission.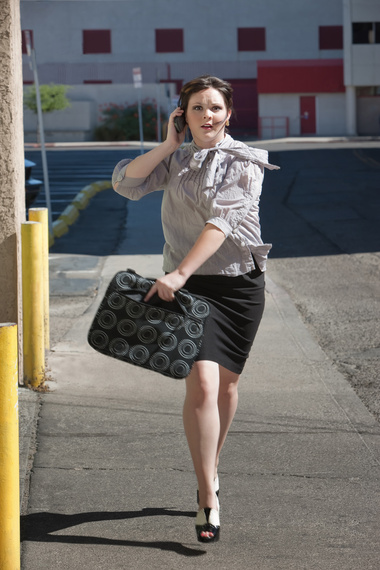 Considering the following last minute strategies to earn admission:
Maximize the personal statement. The personal statement is your child's opportunity to differentiate herself from all the other competitive college applicants and add her unique voice to her application. Admissions officers covet applicants with perspective, maturity, and a passion for something they will continue in college. Make sure your child's personal statement demonstrates value to an admissions officer. Ask yourself, after reading your child's personal statement, would you be more likely to admit her based on what she wrote? Did it demonstrate that she adds value to a college (through perspective, life experience, skill, etc.)? If the answer is no, suggest changes to the essay that help her stand out. An easy way to demonstrate value to college admissions officers is to include self-reflection of an event or experience that happened and tying it to your child's future college plans. Self-reflection is an excellent opportunity for your child to demonstrate maturity and perspective of something that has happened to her in the past and how it made her wiser, stronger, or inspired for the future.
Get creative with the major. Consider less popular majors for colleges that make admissions decisions for individual programs or majors. Do not settle for undecided or undeclared majors on the application form. Rather, determine whether your child is applying to the entire college or university or a particular program where applicants are only evaluated in a pool for that major. If the latter is the case, there may be a few less selective programs than the rest of the college. Google searches for particular major or program at the university often yield insight from past applicants as to their relative selectivity. Whatever your child picks, make sure she can make the case for that major based on her classes and extracurricular activities. For example, a female applicant seeking to capitalize on gender imbalances in engineering programs that struggled in math or science may not be the strongest candidate even if women are underrepresented in a particular field. However, if the applicant did well in math or science, she may be a more valuable applicant to that program.
Proofread, proofread, proofread. Typos are an easy way to land an otherwise strong application in the rejection pile. Review your child's application forms and essays to ensure that there are no careless errors on the forms.
Best of luck with the final push to finish college applications this year!
Greg Kaplan is a college application strategist, author of Earning Admission: Real Strategies for Getting into Highly Selective Colleges, and the founder of Soaring Eagle College Consulting. Greg focuses on empowering families to develop their children's high value skills, interests, and passions and market the value they would bring to colleges. He is a graduate of the University of Pennsylvania Wharton School of Business and UC Irvine School of Law, where he received close to a full tuition scholarship. See www.earningadmission.com or www.soaringeaglecollege.com for more information.
Calling all HuffPost superfans!
Sign up for membership to become a founding member and help shape HuffPost's next chapter