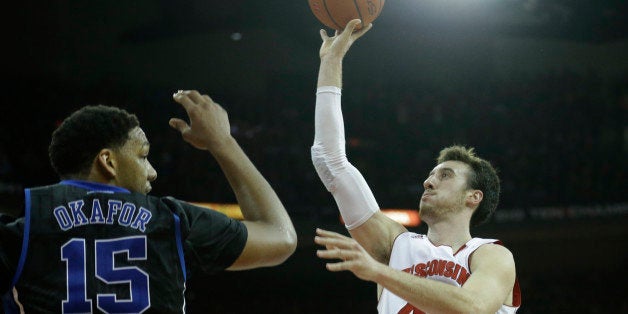 The college basketball senior may not be extinct, but he continues to be overlooked by the slew of blue-chip freshmen to enter the game every year. Though 2013 was supposed to be all about Andrew Wiggins, Jabari Parker, Julius Randle, Aaron Gordon and others, we saw Creighton senior Doug McDermott earn player of the year honors and become a lottery pick in the NBA Draft. This year may not bring a player like McDermott, but it has an assortment of talented seniors that deserve your attention.
Let's take a look at the best of the bunch.
CORRECTION: A previous edition of this article incorrectly stated Nebraska's Terran Petteway as a senior. Petteway is actually a redshirt junior and has since been removed from the list. Gonzaga's Kevin Pangos has replaced him in the top ten as a result.
Email me at jordan.schultz@huffingtonpost.com or ask me questions about anything sports-related at @Schultz_
Report, and follow me on Instagram @Schultz_Report. Also, be sure to catch my NBC Sports Radio show "Kup and Schultz," which airs Sunday mornings from 9 to 12 EST and "Countdown to Kickoff with Jordan Schultz" 12-1 for fantasy football, right here.